Ambulance Trailer: Michael Bay Returns With A New Action Thriller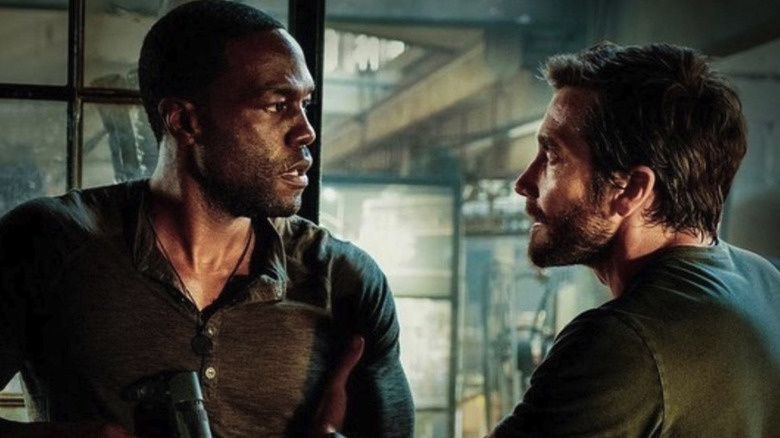 Universal Pictures
Director Michael Bay has only made three films in the past 15 years that didn't have the word "Transformers" somewhere in the title, but thankfully, he's about to add a fourth. 
"Ambulance" is Bay's latest action flick and he's gathered an excellent cast for the explosive thrill ride, including Jake Gyllenhaal ("Spider-Man: Far From Home"), Yahya Abdul-Mateen II ("The Matrix Resurrections"), and Eiza Gonzáles ("Baby Driver"). Check out the trailer below.
Ambulance Trailer
"Ambulance" is a loose remake of a 2005 Danish movie called "Ambulancen," which followed two brothers who used an ambulance as their getaway vehicle after a robbery gone wrong. This new version tweaks that premise just slightly: Yahya Abdul-Mateen II plays a guy who desperately needs money for his wife's surgery, and he approaches an old friend (Gyllenhaal) who ropes him into a $32 million heist. Naturally, things don't go as planned: a cop is shot at the scene, and the guys steal the ambulance with the officer and a paramedic (Eiza González) in the back.
One thing's for sure: Bay is willing to go to extreme lengths to achieve the shots he wants. Earlier this year, he shared a video from the set of a huge explosion that caused a fiery car to spin and crash into a parked car just inches away from crew members, while another vehicle actually skidded into the camera dolly. It was a stunt that, if anything went wrong, could easily have resulted in multiple deaths – or, at the very least, a damaged camera, which would be wildly expensive. Bay tried to downplay the danger, but the video speaks for itself. Hopefully the whole crew made it through the entire production unscathed.
Are We In a New Era of Bay Movies?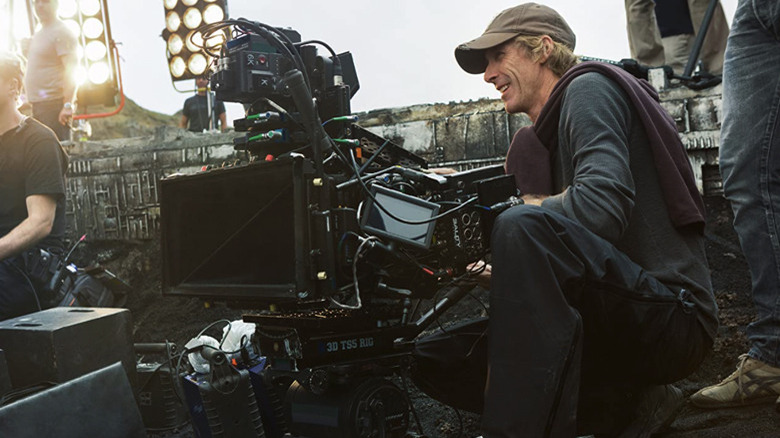 Paramount Pictures
Bay's most recent movie, 2019's "6 Underground," was a bit of a mess, but not without its over-the-top charms. It felt like an opportunity for Bay to shrug off the weight of franchise expectations and put the pedal to the metal again, leaning hard into the candy-colored, slow-motion heavy, explosion-laced action for which he's known while presumably not having to kowtow to very many creative demands from Netflix. The results were mixed, but I ended up having a surprising amount of fun with it.
After being stuck in "Transformers" land for years (I mean, the dude made tons of money from those films, so let's not cry too hard for him), I'm excited to see more films like "Pain and Gain" and "Ambulance" from him – movies that are comparatively smaller and more focused, and which don't carry any burdensome audience expectations going into them beyond "I want to watch Michael Bay blow something up!" The director's best film of his career is 1996's "The Rock," and The further he gets from Optimus Prime and Megatron, the greater the chances that he'll be able to return to making movies like "The Rock," which is the best film of his career – largely because it had a knockout script and actors who were perfectly calibrated for the roles they were playing. It can be tempting to write Michael Bay off completely because of his overblown personality (he refers to the action in his own movies as "Bayhem"), but like Adam Sandler, there's still the potential for him to surprise you every few years with a project you didn't quite see coming. Fingers crossed "Ambulance" ends up being one of those surprises.
"Ambulance" hits theaters on February 18, 2022.
UPDATE: Here is the film's poster: