AMC's Interview With The Vampire Series Casts Assad Zaman As Rashid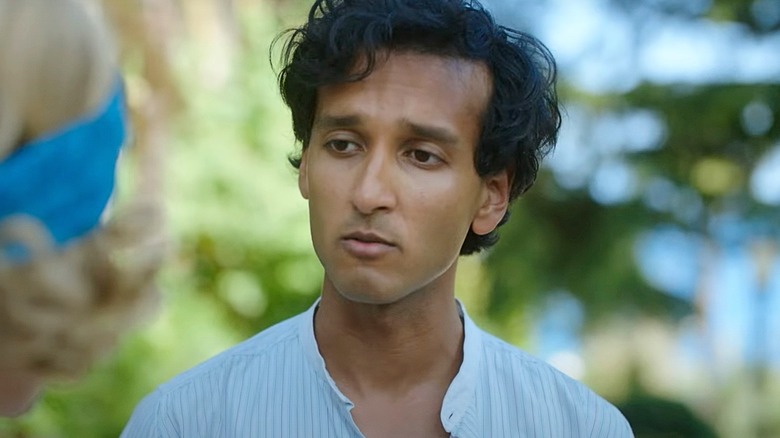 BritBoxUK
Assad Zaman is the latest actor to join the cast of AMC's upcoming "Interview with the Vampire" series. Zaman, who recently co-starred in the 6-episode British period drama, "Hotel Portofino" (coming to PBS in the U.S.) will play the character Rashid. If that name doesn't ring a bell, it might be because Rashid did not appear in the 1994 film adaptation of Anne Rice's original "Interview with the Vampire" novel.
This new adaptation of "Interview with the Vampire" for AMC and AMC+ stars Jacob Anderson, Sam Reid, and Bailey Bass as Louis, Lestat, and Claudia, respectively — the characters played by Brad Pitt, Tom Cruise, and a young Kirsten Dunst in the movie. During the Super Bowl last month, we got a glimpse at some of the first footage from the new "Interview with the Vampire," with Anderson and Reid in character in New Orleans.
Last year, The Illuminerdi posted a number of character descriptions for the "Interview with the Vampire" series, including one for Rashid, "a recurring character in his 20s-30s," who is "described as Louis' companion in present day" and "is primarily in the background of Louis' mansion with his face in his tablet." So it appears Rashid will be shacking up with Louis and the series will be updating the present-day portion of its plot to include 21st century technology.
Return to New Orleans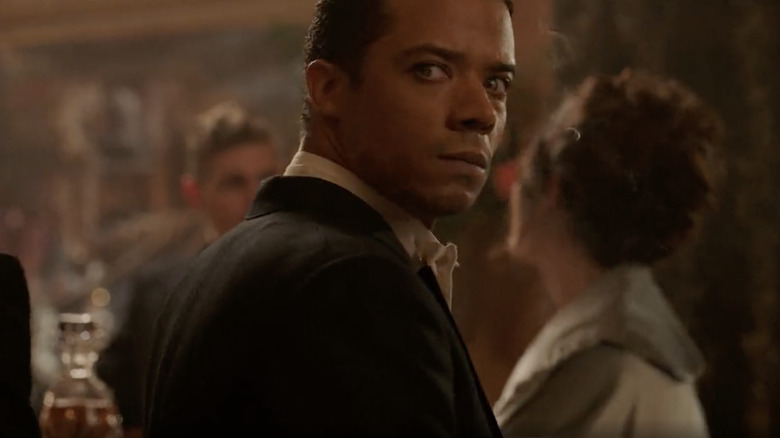 AMC
Deadline broke the news about Zaman's casting and indicates that the first season of "Interview with the Vampire" will run for seven episodes. Earlier reports had indicated that it would be eight episodes, but the series has undergone at least one big shake-up since then. Rice was set to executive produce "Interview with the Vampire" with her son and sometimes co-author, Christopher Rice, but she sadly passed away last December at the age of 80.
It's possible that as the production moved further along, the creative team decided that they only had enough story and/or budget for seven episodes. We do know that AMC has grander designs for Rice's works and is hoping to erect a new franchise around her "Vampire Chronicles" and "Mayfair Witches" novels. "Perry Mason" co-creator Rolin Jones is doing the writing for this adaptation of "Interview with the Vampire" and will oversee it as showrunner.
Rashid looks to be a minor character, but three major roles that AMC hasn't announced casting for yet are that of Malloy, Armand, and Santiago, played by Christian Slater, Antonio Banderas, and Stephen Rea, respectively, in Neil Jordan's film. Alan Taylor, director of "Thor: The Dark World," "Terminator Genisys," and "The Many Saints of Newark," will helm the first two episodes of "Interview with the Vampire." He previously worked with Anderson on "Game of Thrones," in which Anderson portrayed Grey Worm.
"Interview with the Vampire" is coming to AMC and AMC+ later this year.