This Role Landed Paul Dano The Part Of The Riddler In The Batman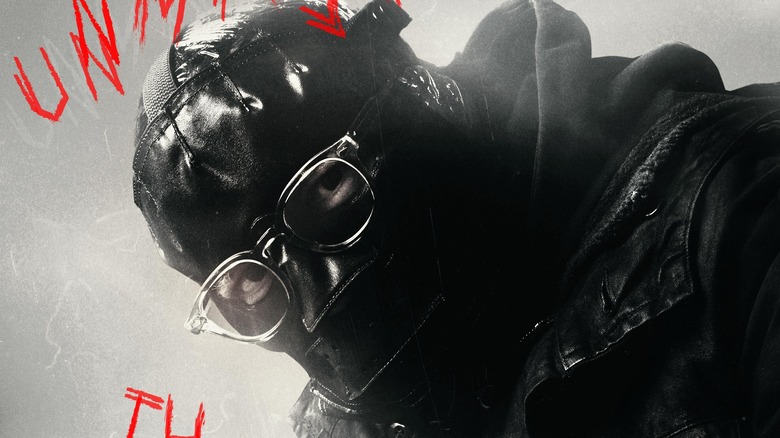 Warner Bros.
Even apart from the obvious reasons (which have to do with audiences simply never getting enough of the brooding Caped Crusader), "The Batman" is shaping up to be an absolute must-watch for plenty of fascinating reasons. Any film fan would be excited by the chance to see a filmmaker like Matt Reeves, who so brilliantly crafted the latter two-thirds of the new "Planet of the Apes" trilogy, step up and leave his distinctive mark on a character as popular as Batman with seemingly zero creative restrictions. The inspired decision to cast Robert Pattinson as the billionaire recluse Bruce Wayne similarly made waves, likely confusing everyone who only ever associated him with the "Twilight" franchise but thrilling those of us who followed his career through movies like David Michôd's "The Rover," James Gray's "The Lost City of Z," the Safdie brothers' "Good Time," and more.
Paul Dano's another member of the cast who, to this point, has mostly stuck with lower-budget features that allowed him to collaborate with some of the most interesting filmmakers currently working. Few could've ever expected his casting as the villainous Riddler, of all characters, and especially one who's been reimagined as a Zodiac killer-esque sociopath. But Reeves clearly saw something in him that others may not have, enough to convince him to join his first-ever blockbuster part. Maybe fans could look to Dano's more violent roles in the past like Denis Villeneuve's "Prisoners" or Paul Thomas Anderson's "There Will Be Blood" as possible performances that made Reeves think of him for "The Batman." According to the director himself, however, the eye-opening role in question actually came from a more unexpected choice altogether.
In a profile for THR about Paul Dano's career path that has led to "The Batman," director Matt Reeves opened up about his thought process into bringing Dano on board. As it turns out, it was his performance as Brian Wilson, co-founder of the Beach Boys, in the 2014 film "Love & Mercy" that drew the most parallels to what Reeves envisioned for the Riddler:
"That character, he's caught up in his artistry and he struggles to communicate with those around him. That was spiritually connected to the idea of this isolation that the Riddler felt. The Riddler is a product of our time, the way that people become isolated online and retreat to mental activities that substitute for not having contact."
"I wanted to see that humanity"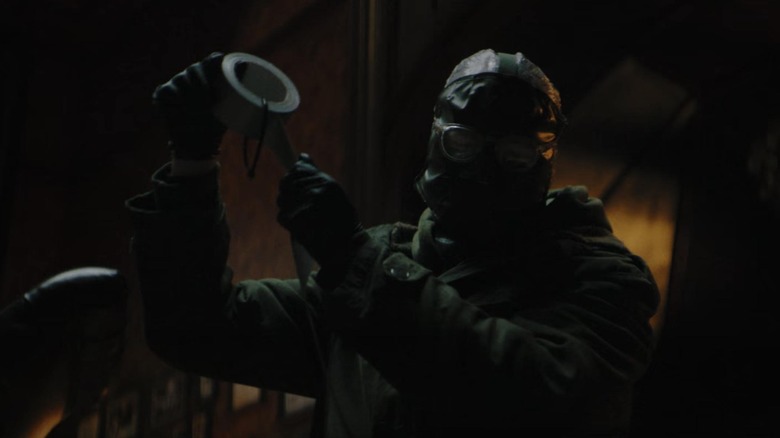 Warner Bros.
Although the actual marketing for "The Batman" has kept Paul Dano's face under (literal!) wraps until very recently, both the actor himself and Matt Reeves have shed some light on the various influences and "intense experience" involved in bringing the serial-killer supervillain to life. We don't have much longer to wait before finding out if his performance as the Riddler will add yet another instance of "Paul Dano gets beaten up to a pulp" to his résumé, but Reeves had much more reason than that to put the actor at the front of the list for the part. Reeves goes on to describe the qualities that appealed to him about Dano, saying:
"Paul is just off-center in a way that makes him very relatable. I didn't want this character to be a villain. Even in his darkness, I wanted to see that humanity."
Dano, of course, has actual directing experience under his belt as well with the excellent drama "Wildlife," co-written by Dano and fellow actor, screenwriter, and romantic partner Zoe Kazan. The THR profile goes on to mention that despite Dano's hesitance to sign on to superhero movies in the past, the actor couldn't pass up the opportunity once the script for "The Batman" crossed his desk: "I read it and said to Zoe, 'I think this is kind of really good?'" 
The effort that went into crafting the character of the Riddler stood out to the actor, introducing a fresh perspective that he describes further: "The audience is sort of indicted. I've not seen that before in this kind of mass entertainment."
Reviews have heaped praise upon Dano's performance in "The Batman," with /Film's Chris Evangelista praising the actor's surprising take on the character:
Dano has played unhinged weirdos before, but he goes all-out here, delivering rambling, disturbing speeches where he modulates his voice from a faint whisper to an ear-blasting shriek without warning. It is a jarring performance, and at times genuinely scary. He might be slight in frame, but he still instills fear due to his malevolent unpredictability.
"The Batman" comes to theaters on March 4, 2022.