The Batman's Paul Dano Talks About The 'Intense' Experience Of Playing The Riddler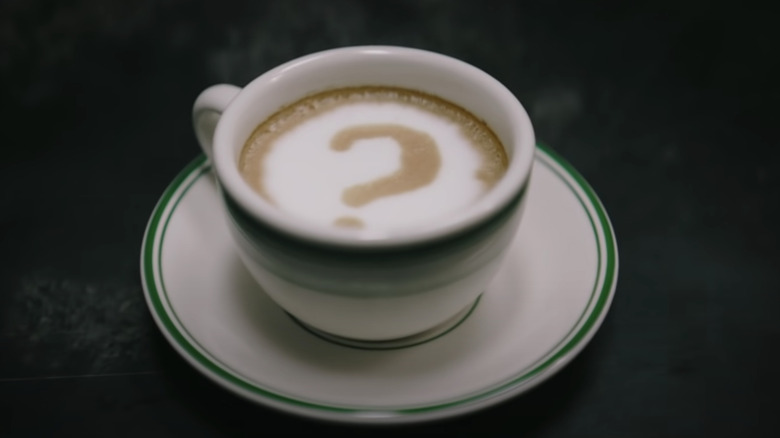 Warner Bros.
Paul Dano's Riddler now has his own official theme music, courtesy of composer Michael Giacchino and WaterTower Music, and his appearance in the upcoming Warner Bros. film, "The Batman," is drawing ever closer. Dano is an intense actor who has squared off with even more intense Method actors like Daniel Day-Lewis in "There Will Be Blood," but for "The Batman," he's dressed up like the Zodiac Killer and goes to some dark places, which appear to involve duct-taping people to death, according to the trailers. Suffice it to say, this Riddler is a long way from versions we've seen in the past, such as Jim Carrey's prancing red flattop in "Batman Forever."
It sounds like the Riddler role took its toll on Dano at times. The actor recently spoke to Entertainment Weekly where he and director Matt Reeves talked about making the Riddler more terrifying for "The Batman," and how he endured some sleepless nights as he got in the zone with his performance. Dano recalled filming one particularly harrowing scene with Peter Sarsgaard, saying:
"There's a sequence with Peter Sarsgaard's character [Gotham district attorney Gil Colson]. That was intense. There were some nights around that I probably didn't sleep as well as I would've wanted to just because it was a little hard to come down from this character. It takes a lot of energy to get there. And so you almost have to sustain it once you're there because going up and down is kind of hard."
It gets hot under all that plastic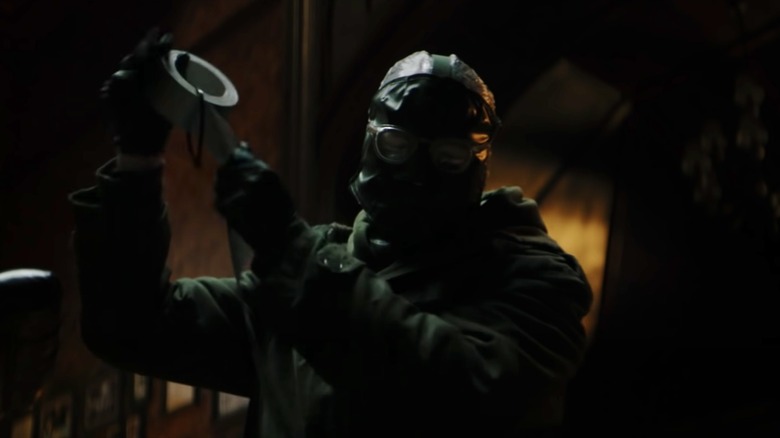 Warner Bros.
Apparently, it was Dano's idea that, in "The Batman," the Riddler should wrap himself in plastic so that he wasn't littering his crime scenes with DNA. Reeves took that ball and ran with it, which is part of the reason why this Riddler sports a nontraditional costume.
The only problem? It gets hot under all that plastic. Reeves mentioned that there was one day on set when Dano took off his mask and his face was "beet red," as if he was on his way to becoming "black and blue and dead all over" like one of the Riddler's victims. Dano explained:
"My head was just throbbing with heat. I went home that night, after the first full day in that, and I almost couldn't sleep because I was scared of what was happening to my head. It was like compressed from the sweat and the heat and the lack of oxygen. It was a crazy feeling."
"The Batman," starring Dano, Robert Pattinson, Zoë Kravitz, and more, riddles its way into theaters on March 4, 2022.