Obi-Wan Kenobi: Release Date, Cast, And More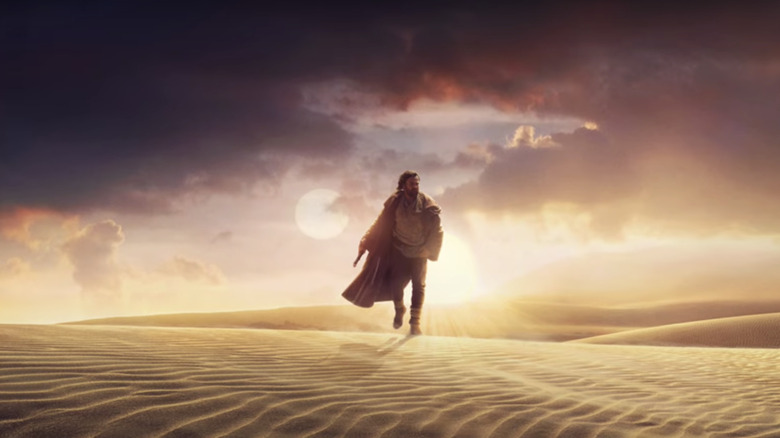 Disney+
(Welcome to ...And More, our no-frills, zero B.S. guide to when and where you can watch upcoming movies and shows, and everything else you could possibly stand to know.)
If you just felt a great disturbance in the Force, it's because millions of voices suddenly cried out in joy knowing that the highly-anticipated "Obi-Wan Kenobi" series officially has a release date, and it's only a few months away! Sure, we think we know the full story of the master Jedi knight who became the mentor of Luke Skywalker and sacrificed himself in the quest to defeat his former friend, Darth Vader, but it turns out there's a lot more story for us to uncover. Fans were first introduced to the character by Alec Guinness in the original "Star Wars" films, with his early years represented by Ewan McGregor in the prequel films from the late '90s and early '00s. As for all of that time between the two timelines, "Obi-Wan Kenobi" will serve as the missing puzzle piece.
Fans have known about the impending "Obi-Wan Kenobi" series for a few years now, but knowing it's just around the corner feels surreal. With "The Book of Boba Fett" just finishing up, the void left behind by "The Mandalorian" is in desperate need of filling. No offense to the already in-production shows "Ahsoka," "The Acolyte," "Lando," "Star Wars: A Droid Story," and "Andor," but "Star Wars" fans are insatiable and need the sustenance of something like "Obi-Wan Kenobi," to hold them over until the next new series debuts. Here's everything you need to know about "Obi-Wan Kenobi" before the show drops later this May.
Obi-Wan Kenobi Release Date and Where You Can Watch It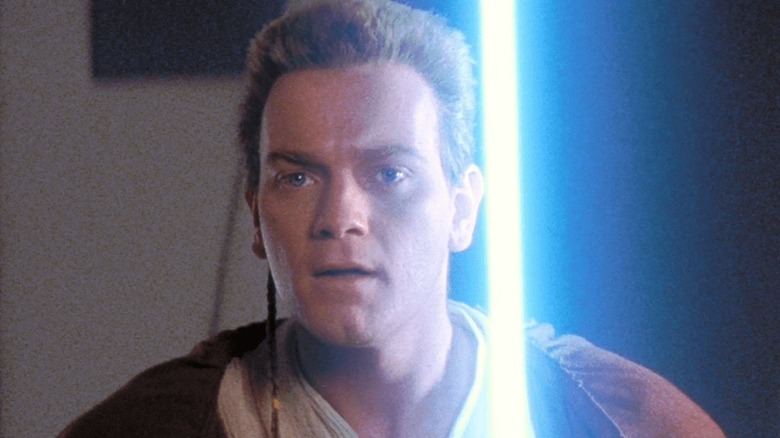 Lucasfilm
We learned just a few days ago that the new limited series from Lucasfilm would be available sometime in May, with many predicting the show would end up premiering on "Star Wars" Day, May 4, 2022. In actuality, "Obi-Wan Kenobi" will debut May 25, 2022 exclusively on Disney+, just in time for the Star Wars Celebration in Anaheim the following day.
What is Obi-Wan Kenobi About?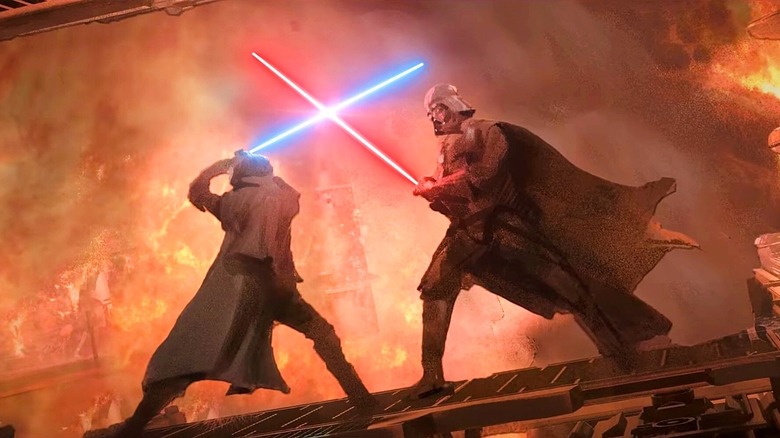 Lucasfilm
"Obi-Wan Kenobi" takes place approximately 10 years after the events of "Star Wars: Revenge of the Sith," where Obi-Wan endured his most spectacular failure, witnessing the corruption of his best friend and Jedi apprentice Anakin Skywalker turn to the dark side and come out the other as the Sith Lord Darth Vader. While specific plot details have been kept under wraps, star Ewan McGregor is confident that fans will love what they've got cooking.
"Oh my gosh, well I loved playing him again. I mean it's quite interesting, after the experience of making the first three films and living through sort of their reception in the world, which wasn't always glowing, I have to say. And then now, meeting the generation who we made those films for, the children then — and now, people in their late teens or early 20s, those people who were kids who we made those films for, they loved them. To them, they're their 'Star Wars' films, you know? For us, it was the original films of the '70s, but for them, it was our films were their 'Star Wars.' So to step back into his shoes again now and do a series, a whole series about Obi-Wan Kenobi for those fans, it just makes me really happy."
Obi-Wan Kenobi Cast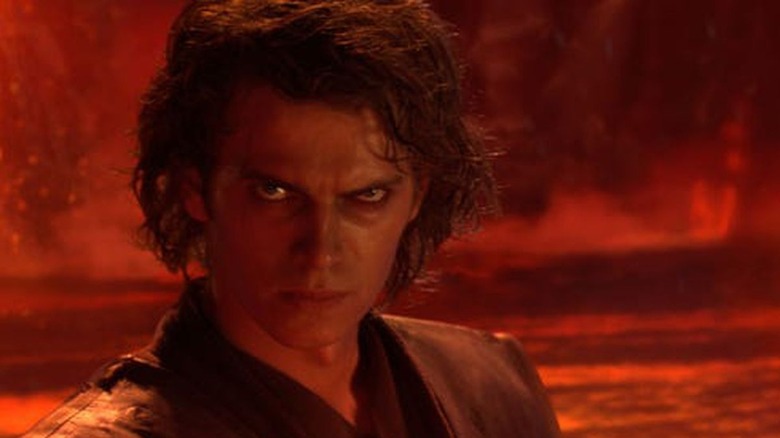 Lucasfilm
"Obi-Wan Kenobi" will feature the reunion of Ewan McGregor in the titular role and Hayden Christensen as Anakin Skywalker/Darth Vader for the first time since 2005's "Revenge of the Sith" because this is where the fun begins, my dudes. Joining the two in a joyous reunion are Joel Edgerton as Owen Lars, moisture farmer on Tatooine and the uncle of Luke Skywalker and Bonnie Piesse as Beru Whitesun Lars, Owen's wife and the aunt of Luke Skywalker. Additionally, Moses Ingram, Kumail Nanjiani, Indira Varma, Rupert Friend, O'Shea Jackson Jr., Sung Kang, Simone Kessell, Benny Safdie, Maya Erskine, and Rory Ross have been cast in undisclosed roles.
Obi-Wan Kenobi Director, Writer, and More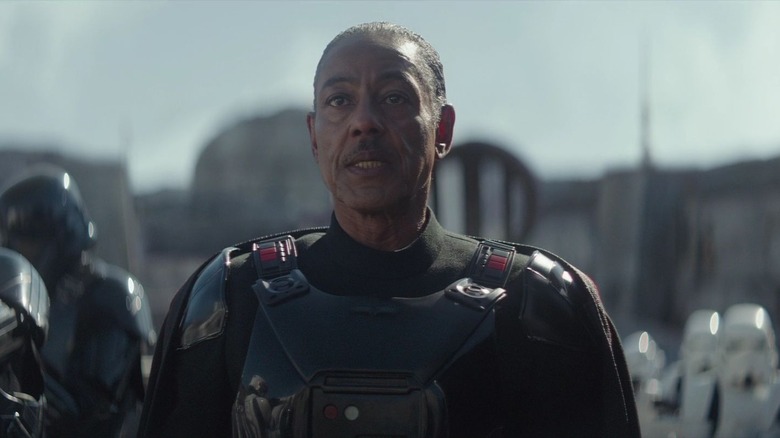 Disney+
"Obi-Wan Kenobi" is executive-produced by Kathleen Kennedy, Michelle Rejwan, Deborah Chow, Ewan McGregor, and Joby Harold. The episodes were penned by Joby Harold ("Army of the Dead," "Transformers: Rise of the Beasts"), with Hannah Friedman ("Trolls: The Beat Goes On!," "Willow") and Hossein Amini ("Drive," "47 Ronin") also contributing. The first woman to ever direct a live-action "Star Wars" property, Deborah Chow (who has previously directed episodes of "Mr. Robot," "Jessica Jones," "Better Call Saul," and "The Mandalorian"), was the sole director for the limited series. 
"She really knows the 'Star Wars world,' inside out," McGregor said. "Far more than I do!"