Superhero Bits: Suicide Squad: Kill The Justice League Delayed Again, Image Comics Turns 30 & More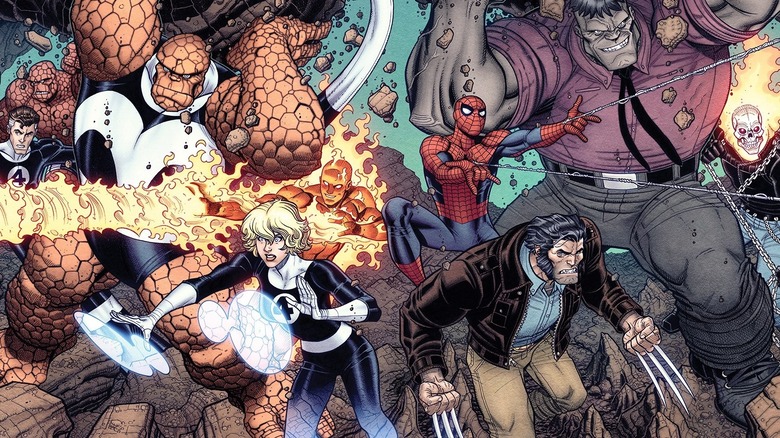 Marvel Comics
(Superhero Bits is a collection of stories, updates, and videos about anything and everything inspired by the comics of Marvel, DC, and more. For comic book movies, TV shows, merchandise, events, and whatever catches our eye, this is the place to find anything that falls through the cracks.)
In this edition of Superhero Bits:
Marvel is bringing back a bizarre Fantastic Four team.
A former Batgirl praises the new Batgirl.
"Suicide Squad: Kill the Justice League" has been hit with a massive delay.
Happy 30th Birthday, Image Comics!
As the above Instagram post indicates, Image Comics has been around for 30 years as of yesterday. This is a hugely important milestone for one of the most important companies in the game. Aside from Marvel and DC, there is no publisher out there doing more for comics than the one started by Todd McFarlane all those years ago. It gave us "Spawn," "The Walking Dead," and tons of other books that have gone on to become huge hits, not to mention spawning many movies and TV shows. One can only imagine there is much more in store as the superhero/comic book movie and TV craze refuses to die down. Here's to another 30, Image.
Naomi Truth Season Trailer
The CW has released another new season trailer for "Naomi," which is currently in the midst of its first season. Hailing from Ava DuVernay and taking its title from the DC Comics run of the same name, the network is clearly trying to bring as much attention to the series as possible. Understandably so. For those interested in checking it out, the show airs Wednesday nights. Check out the new trailer for yourself above.
Suicide Squad: Kill The Justice League Delayed Again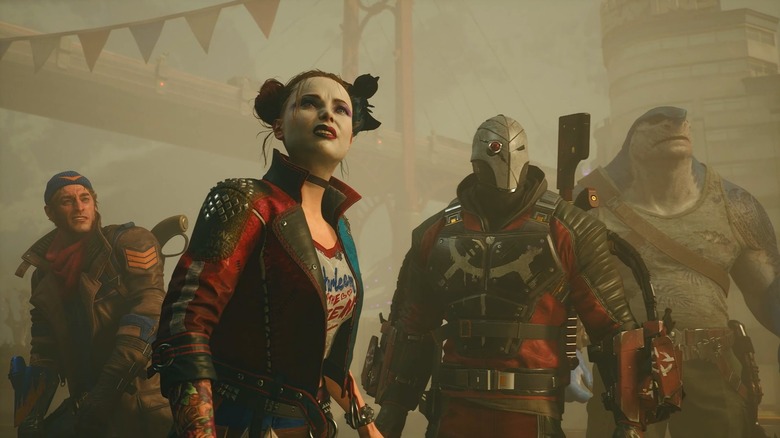 Rocksteady
Apologies to DC fans on this one, but it looks like the wait for "Suicide Squad: Kill the Justice League" just got a whole lot longer. According to a new report from Bloomberg, the much-anticipated video game has been pushed all the way to 2023. It was previously expected that the game, which sees Task Force X hunting down various heroes of the DC universe, would hit shelves this year. Apparently, we have the pandemic to thank for the delay. For what it's worth, as of this writing, Warner Bros. has not commented on the matter officially and no new release date has been revealed. We'll keep you posted in the coming days as any official info makes its way out into the world.
New Peacemaker Behind the Scenes Photo
"Peacemaker" series writer/director James Gunn recently took to social media to share the above photo of the cast and crew that was taken during the production of the HBO Max series. As Gunn points out, it was one of the best days on set, while also noting that he doesn't know who sent him the photo. Chalk it up to one of life's great mysteries. The biggest show in the world right now returns with a new episode tomorrow.
Former Batgirl Alicia Silverstone Shares Excitement for New Movie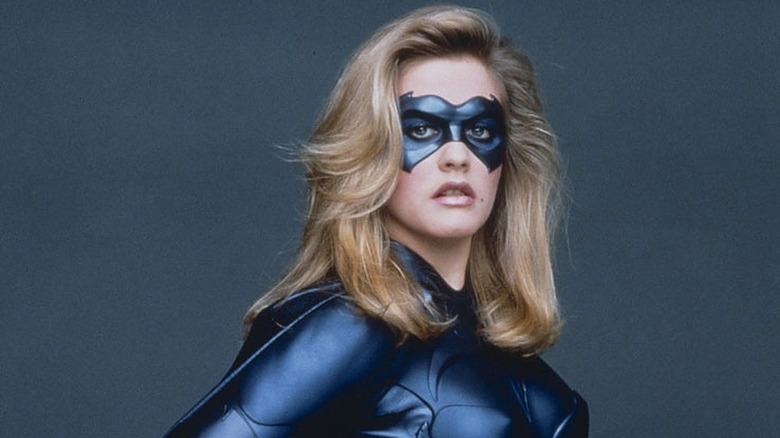 Warner Bros.
Alicia Silverstone played Batgirl in the much-maligned "Batman & Robin." But the time has come for someone else to take up the mantle in the form of Leslie Grace, who is starring as Barbara Gordon in the upcoming "Batgirl" movie for HBO Max. During a recent interview with ComicBookMovie.com, Silverstone shared her thoughts on the new film, revealing her excitement as well as some thoughts about the new costume.
"I think she's going to be wonderful. Her costume looks amazing and I'm happy for her. She must be very excited. Her costume looks way more comfortable than mine was [Laughs]. And a lot less vulnerable!"
Given that DC is going full multiverse right now, Silverstone was also asked about a possible return, and she replied, "I'm open to whatever the world brings me, right? I'll see what happens and flow." Make of that what you will, dear reader.
Alternate Doc Ock Concept Art From No Way Home
Concept artist Christian Cordella has revealed the above Instagram post that offers us a different, early look at Alfred Molina's Doc Ock from "Spider-Man: No Way Home." The first image shows us something pretty close to what ended up in the final version of director Jon Watts' MCU flick, while the second shows us a much more laid-back alternate version of the character, donning a cozy-looking sweater instead of a trench coat. Ah, what could have been.
Venom Is Technically Part of the MCU's Sinister Six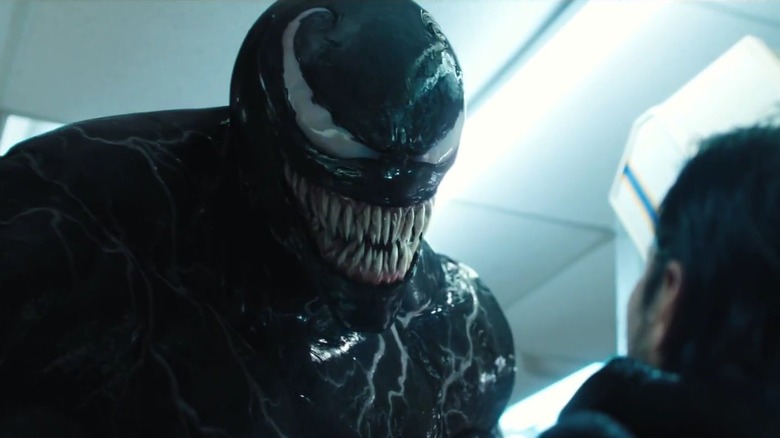 Sony Pictures
Recently, "Spider-Man: No Way Home" co-writer Chris McKenna appeared on an episode of "The Q&A With Jeff Goldsmith" to dig into some spoilers regarding the movie. Many had assumed that the Sinister Six were going to form up in the film's climax, though that didn't exactly come to pass. However, McKenna did explain that one could consider Tom Hardy's Venom the sixth member of the group.
"Yes, there was [talk of Mysterio or Rhino returning]. Yeah, there was definitely talk, like, 'Who is the Sinister Six here?' If you want six, you can always say Venom was the sixth [member] if you want. He's in the tag, he made it [into the MCU], but he never made it out of Mexico (laughs). There was always that talk of, 'Should we be doing officially the Six?'"
As those who have seen the movie are well aware, Hardy's Eddie Brock/Venom appears briefly in a post-credits scene that ties back to what happened in the one attached to "Venom: Let There Be Carnage." So while he's technically present during the events of "No Way Home," what McKenna is suggesting is kind of a stretch. Still, it's interesting to hear that perspective from one of the writers.
New Fantastic Four Series Announced by Marvel Comics
Lastly, today brings news from Marvel Comics that a particularly strange, short-lived Fantastic Four team is getting a revamp in May. A book titled "New Fantastic Four" will unite Wolverine, Hulk, Ghost Rider, and Spider-Man, circling back to a concept that was introduced in "Fantastic Four" #347 back in 1991. Some initial artwork from the series (above) teases some of the craziness in store from writer Peter David and artist Alan Robinson. The longline for the series reads as follows:
Wolverine, the Hulk, Ghost Rider, and Spider-Man have reunited to investigate a surge of violence in Las Vegas. And with demonic masterminds pulling the strings, they're going to need some extra help... This all-new adventure will feature surprise guest stars aplenty, including the original FF and a series of mystery villains that you'll never see coming!
Per Marvel, the story will be set shortly after the group's first appearance, meaning we're heading back to the early '90s. This is something the publisher has been doing as of late, seemingly to capitalize on nostalgia for the era. "New Fantastic Four" #1 arrives on May 25, 2022.