Tom Cruise's Space Movie Will Only Partially Be Shot In Space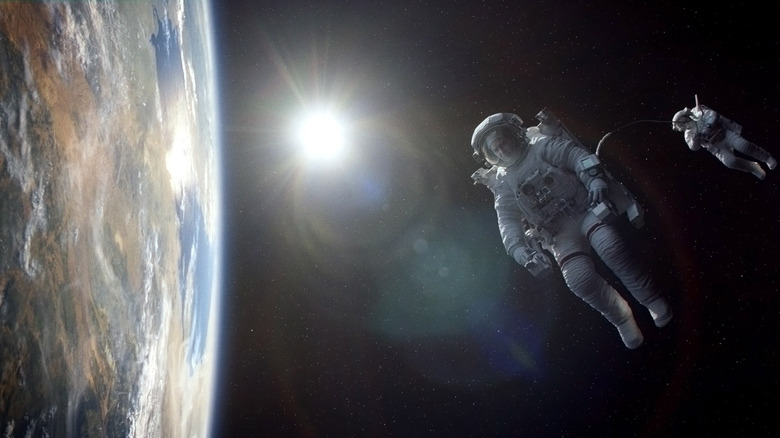 Warner Bros.
Life is full of disappointments, and that goes double when it comes to the movie industry. Sometimes you get stuck with a movie you never wanted to direct in the first place, other times just one (1!) throwaway line of dialogue in a popular miniseries will land you in court with an expensive lawsuit on your hands. Yeah, yeah, unexpected good news can drop out of nowhere every now and then, but for the most part? Prepare yourselves for an unending parade of letdowns and cold water rudely splashed on your face. Have I mentioned that I might be a little on edge today because of an impending blizzard in the New York area? Anyway, eat Arby's.
The latest link in the chain of projects that were probably a little too good to be true involves that Tom Cruise space movie we've heard so much about. It's still scheduled to shoot in space on the International Space Station, but new revelations about the film's plot details might be cause for eager fans to pump the breaks a little bit, rather than set themselves up for possible disappointment. In a blisteringly skeptical report, Variety sets the record straight in case anyone expected most of the upcoming space movie to actually, well, take place in space. Reader, I'm as bummed about this as you are.
Hold That Thought...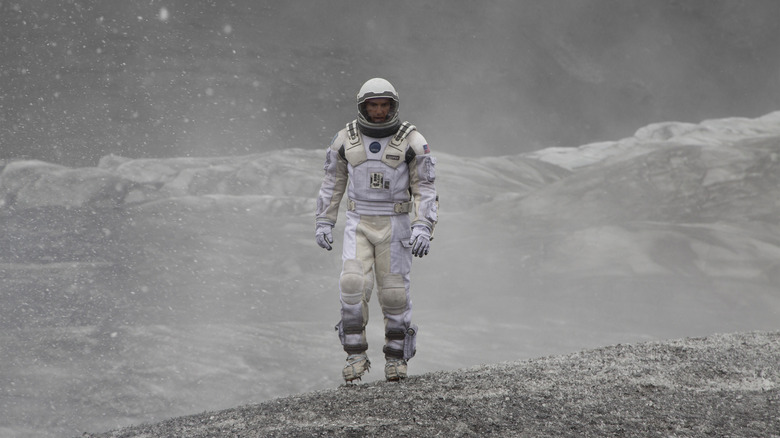 Paramount Pictures
You might say that this movie will be a little more grounded than you initially thought. Variety reports that, despite the grand ambitions of that film studio intending to set up shop in space, the future of completely space-set movies remains several years away ... and only partly because production on the Tom Cruise movie (which notably isn't involved with that space station film production company) hasn't even come close to beginning in earnest yet. The report indicates that filmmakers Doug Liman and Christopher McQuarrie haven't delivered a finalized script at this time, but it reveals some plot details that are largely dictated by the logistics of actually getting permission to film on the International Space Station. Similar to the Russian film crew that shot in space for only a period of 12 days, the Tom Cruise production won't actually be a real-life "Gravity." According to the report:
"I'm told the movie will be only partially shot on the International Space Station; the majority will be filmed on Earth, with additional footage likely to be shot on a rocket. This is not a sci-fi movie but rather an action-adventure story in which Cruise plays a down-on-his-luck guy who finds himself in the position of being the only person who could save Earth."
Needless to say, that strikes a much different tone than when the novelty of this movie first began to make the rounds. It's still an incredible achievement, presuming everyone involved actually pulls it off, but it certainly sounds like audiences should expect more third-act spectacle as opposed to a top-to-bottom space adventure. As a final tidbit, this project appears to be Cruise's next item on his agenda after completing filming on the recently-delayed "Mission: Impossible 8."
Despite the slight reality check, we can still consider this as one small step for "The Fast and the Furious," and one giant leap for Tom Cruise.