Superhero Bits: All Three Spider-Men Gather For A Chat, Venom 2 Hits A Milestone & More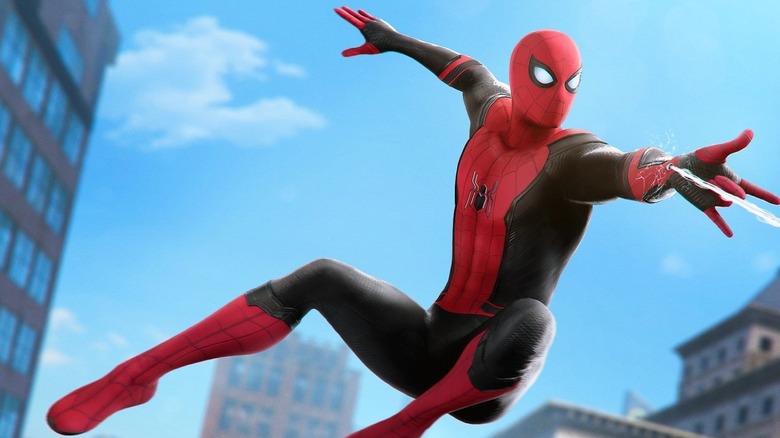 Marvel
(Superhero Bits is a collection of stories, updates, and videos about anything and everything inspired by the comics of Marvel, DC, and more. For comic book movies, TV shows, merchandise, events, and whatever catches our eye, this is the place to find anything that falls through the cracks.)
In this edition of Superhero Bits:
The three Spider-Men gather for a chat.
"Venom: Let There Be Carnage" hits a major milestone.
Don't expect to see the Justice League in "The Batman."
"Ms. Marvel" reshoots are underway.
Naomi Season 1 Enigma Promo
Here's the official promo for the fourth episode of the first season of "Naomi" on The CW:
Naomi (Kaci Walfall) discovers more about her past, but she must come to terms with all the secrets that have been kept from her... and who has been keeping them. And as the newly empowered teen continues her training with Dee (Alexander Wraith) and finds the courage to confront Zumbado (Cranston Johnson), she must balance her super-life with her school life when Annabelle (Mary-Charles Jones), Anthony (Will Meyers) and Jacob (Aidan Gemme) push Naomi to campaign for Class President.
Neema Barnette directed the episode, which was written by Stephanie Coggins.
Ms. Marvel Reshoots Are Underway
While the upcoming "Ms. Marvel" series for Disney+ wrapped filming already, director Sharmeen Obaid-Chinoy revealed via her Instagram Stories that reshoots are now underway. The fact is, most Marvel projects end up building reshoots into the schedule, so this is par for the course. Just look at "Doctor Strange in the Multiverse of Madness" where director Sam Raimi can't even confidently say whether or not they're done filming just a few months away from the release. The show, which stars Iman Vellani in the lead role, is expected to arrive in 2022.
Superman & Lois Season 2 The Inverse Method Promo
Here's the official promo for the fourth episode of the second season of "Superman & Lois" on The CW:
Lois (Elizabeth Tulloch) and Chrissy (Sofia Hasmik) are on a mission to find Lois' sister Lucy (guest star Jenna Dewan) and Jonathan (Jordan Elsass) and Jordan (Alex Garfin) become more and more unsettled as Clark's (Tyler Hoechlin) painful visions continue. Meanwhile, Lana (Emmanuelle Chriqui), Kyle (Erik Valdez) and Sarah (Inde Navarette) share a family breakfast and discuss Sarah's upcoming quinceanera. Lastly, Natalie (Tayler Buck) and her father (Wole Parks) share a bonding moment.
The was directed by Melissa Hickey with a script by Jai Jamison and Andrew N. Wong.
Lots of New Spider-Man: No Way Home Merch Has Arrived
As we can see in the above tweet from the official Spider-Man Twitter account, a whole lot of new "Spider-Man: No Way Home" merch is now available. For several weeks following the movie's initial release, Marvel and Sony had to play hush-hush with the spoilers. Now? We've kind of entered fair game territory, so this merch has lots to enjoy, from various villains out front-and-center, to reuniting all three of the live-action Peter Parkers. You can check out the full collection by clicking here.
Venom: Let There Be Carnage Surpasses Original At Domestic Box Office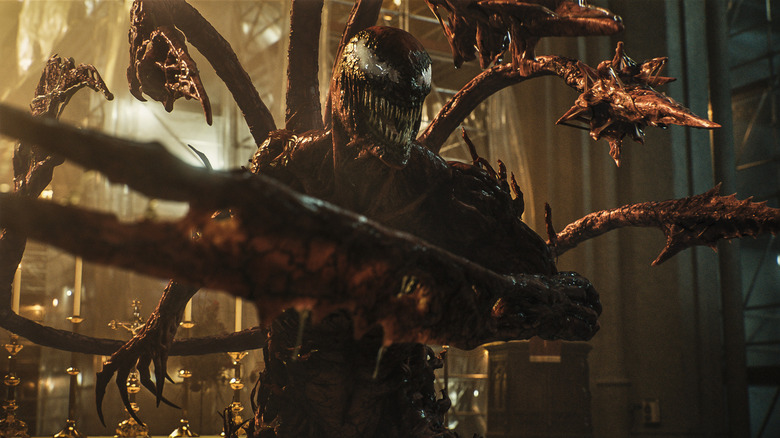 Sony Pictures
It may not be by a whole lot, but Sony's "Venom: Let There Be Carnage" has officially passed 2018's "Venom" at the domestic box office. The sequel has, as of this writing, taken in $213,533,403 in North America, according to The Numbers. That is just above the original film, which earned $213,511,408. Worldwide though, it's not really the close. "Venom," thanks in large part to a gigantic haul in China, earned $853 million, while "Let There Be Carnage" topped out at $501 million without a release in China. Still, this is probably good news for those who want to see Tom Hardy return for a third entry in the franchise.
Visit Krakoa Video
Marvel relaunched its "X-Men" line in a big way a couple of years ago. Perhaps not coincidentally, this largely kicked off following the Disney/Fox merger, which put the rights to the mutants back in the hands of Marvel. In any event, this has come to be known as the Krakoan Age, relating to the name of the mutant sanctuary of Krakoa. The above video is a fun little way to add some context for fans who may not have been keeping up with all of the recent goings-on in the pages of Marvel Comics. Check it out for yourself above.
Don't Expect To See the Justice League In The Batman's Universe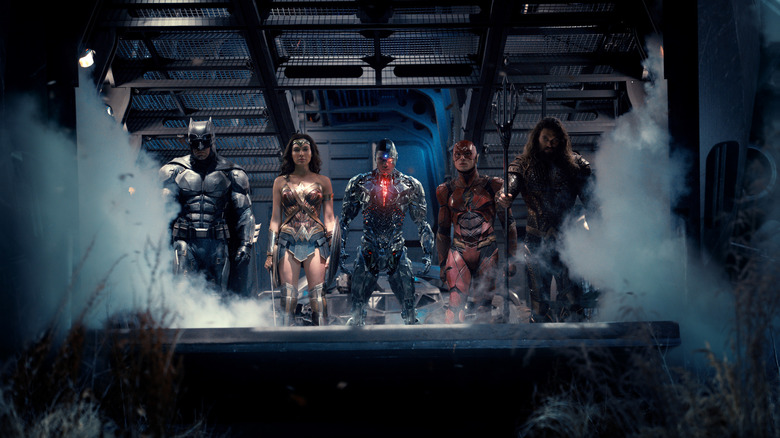 Warner Bros.
After first being developed by Ben Affleck to direct and star in, "The Batman" is finally hitting theaters on March 4. Directed by Matt Reeves, the film, which is completely divorced from the DCEU, sees Robert Pattinson taking up the mantle as our new Caped Crusader. During a chat with Esquire, Reeves made it pretty clear that he has no intentions of bringing other members of the Justice League into this universe.
"Ben [Affleck] had been working on a version of the script. And I said, 'Here's the thing: I respect that the DC Universe has become an extended universe and all the movies were kind of connected. But another Batman film, it shouldn't have to carry the weight of connecting the characters from all those other movies. I didn't want them in there."
With the multiverse, there certainly is room for both versions of the character. One who interacts with Superman and other heroes, and one who doesn't. Reeves is sticking with the one who doesn't.
Tom Holland, Andrew Garfield, and Tobey Maguire Roundtable Interview
As mentioned, we've kind of finally hit the point in the "Spider-Man: No Way Home" press cycle where spoilers are fair game. That is great news for fans who have already seen the movie and, based on the box office, pretty much everyone has. To that end, all three of the various Spider-Men recently gathered together for a half-hour chat about the movie and their experiences. Having seen them in the movie, it is extremely charming to see Holland, Garfield, and Maguire speaking with one another in a real-world setting. Be sure to check it out in its entirety above.
Marvel's Avengers Adds Spider-Man: No Way Home Suit
He's just your friendly neighborhood Spider-Man. 🕸️

Inspired by the Marvel Cinematic Universe, the Spider-Man: Far From Home Outfit shows Peter Parker answering Nick Fury's call.

Get it in the Marketplace on January 27 on PS4/PS5! pic.twitter.com/Za4jOOQqKC

— Marvel's Avengers (@PlayAvengers) January 26, 2022
Lastly, for those playing "Marvel's Avengers" (particularly on the PlayStation), the game has added a brand new suit inspired by "Spider-Man: No Way Home." We can see the suit in question in the above tweet, which is now available to purchase via the in-game store. The only problem is that Xbox players are being left out in the cold as all Spider-Man content for this game is exclusive to the PlayStation because Sony largely controls the rights to the character. So that is certainly a huge bummer for a large chunk of players. But for those who are interested, the suit is available to purchase now.