Who Owns The Movie Rights To Marvel Characters: A Comprehensive Guide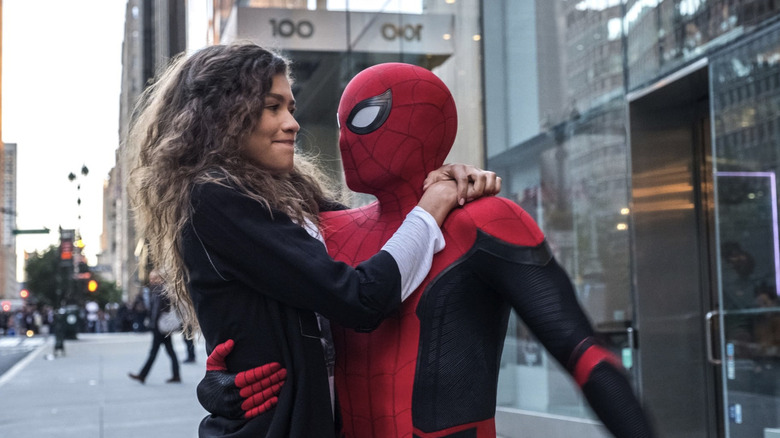 Sony/Marvel
Thanks to its ingenious and methodical creation of the Marvel Cinematic Universe and its record-breaking success over the past decade (and beyond), Marvel Studios sits firmly at the center of mainstream American popular culture. But unless you know a bit of corporate history and pay close attention to the ins and outs of studio deals, it can be difficult to track which Marvel Comics characters could show up in the next big comic-related project. But have no fear: we're here to break down which studio owns the movies rights to which Marvel characters.
Sony Owns Spider-Man and Spider-Related Characters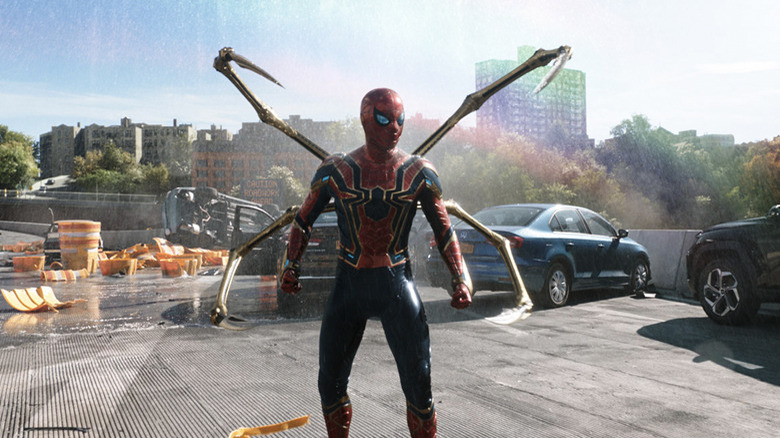 Sony/Marvel
In 1998, long before the current superhero movie boom, Sony struck a deal with Marvel to license the film rights to Spider-Man, along with 900 related Marvel Comics characters. Under the terms of that deal, the movie rights to Spider-Man and characters like Venom, Carnage, Black Cat, Vulture, and more will stay with Sony forever, as long as the studio produces at least one Spider-Man movie every five years and nine months. 
There are two other ways Marvel Studios could regain control of the Spider-Man movie rights: Disney could buy Sony, essentially rendering the deal useless, or Sony could sell the rights back to Marvel. But considering that 2019's "Spider-Man: Far From Home" is the highest-grossing movie in Sony's history and the company continues to make jaw-dropping amounts of money from its "Venom" movies, it is increasingly unlikely that they would decide to willingly sell those rights back to Marvel.
Wait, But Then Why Is Spider-Man In The MCU?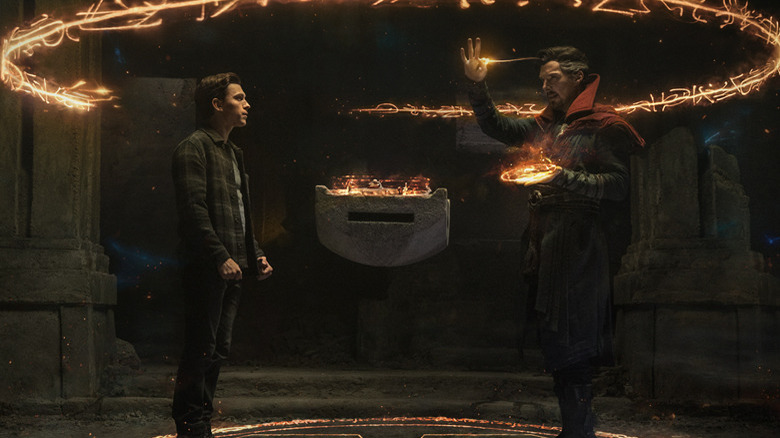 Sony/Marvel
In 2015, Marvel Studios was continuing to successfully build out its cinematic universe while Sony was struggling to handle the Spider-Man character properly on the big screen. The two "Amazing Spider-Man" movies, starring Andrew Garfield in the lead role, did not perform as well as Sony would have liked, and rather than risking another reboot of the character on their own, they decided to carve out a new deal with Marvel Studios. Spider-Man would be integrated into the Marvel Cinematic Universe and share the screen with established characters like Iron Man and Captain America, and in return, Sony would retain ownership, distribution rights, and creative control.
That deal was re-upped in 2019 and only encompasses one or possibly two more movies: we know Tom Holland will be back to play Peter Parker/Spider-Man in this year's "Spider-Man: No Way Home," and there's a chance he could also pop up in next year's "Doctor Strange in the Multiverse of Madness." Unless a new deal is agreed upon, his days are numbered in the Marvel Cinematic Universe.
But that doesn't necessarily mean we're about to see the beloved actor's final bow as your friendly neighborhood web-slinger. Holland says he is interested in returning, and he could presumably be talked into suiting up as Spidey again in Sony's separate universe of movies, perhaps facing off against Venom and/or Carnage in a film that does not fall under the umbrella of the Marvel Cinematic Universe. Complicating matters even further is the fact that both "Spider-Man: No Way Home" and "Doctor Strange in the Multiverse of Madness" deal heavily with the concept of the multiverse, which could blur the narrative lines even more until either a new deal is signed or this agreement runs its course.
Universal Owns Some Hulk Rights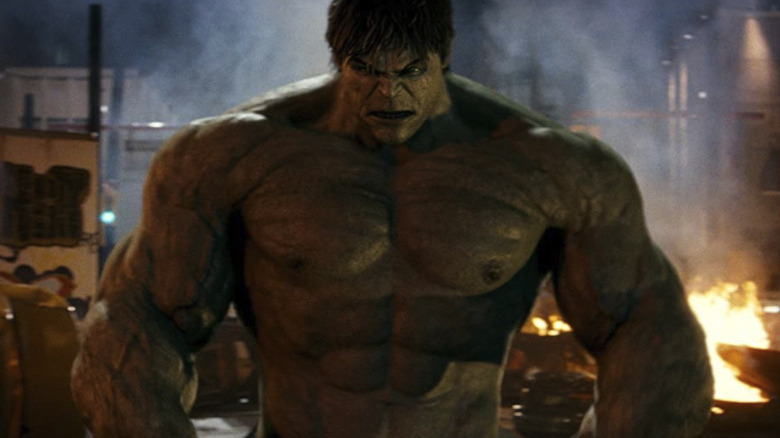 Universal Pictures
Universal Pictures currently holds the movie rights to the Incredible Hulk, and actor Mark Ruffalo knows that will not be changing any time soon. "A standalone Hulk film will never happen," Ruffalo said in 2017, "because Universal has the rights to a standalone Hulk movie, and for some reason, they don't know how to play well with Marvel."
But luckily for Marvel Studios, Universal only has the film rights for a solo Hulk movie. Marvel still retains the television rights, which is why we're going to see a "She-Hulk" show (starring "Orphan Black" actress Tatiana Maslany) premiere on Disney+ that features Mark Ruffalo's Bruce Banner/Hulk as a supporting character.
What About Namor?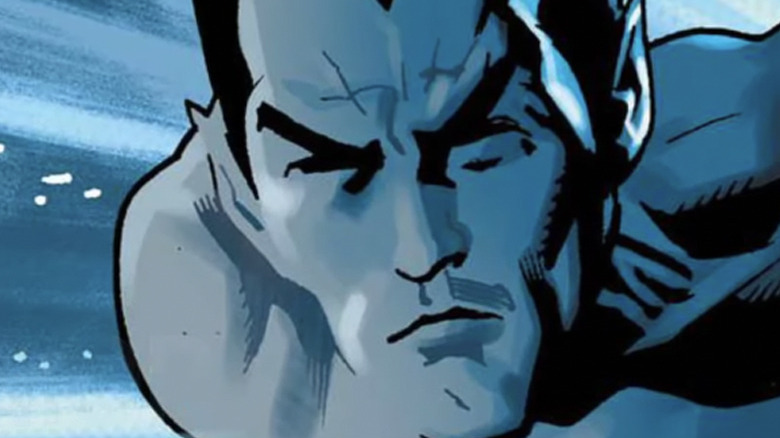 Marvel Entertainment
One other character with a blurry cinematic fate is Namor the Sub-Mariner, a long-running comic book character who has at various times served with and faced off against the Avengers, the X-Men, and the Fantastic Four. Universal owns that character's movie rights as well, and when asked in a 2018 interview about the possibility of getting those rights back, Marvel Studios president Kevin Feige said, "It is [an incredibly complicated situation for one character]. I think there's a way to probably figure it out but it does have – it's not as clean or clear as the majority of the other characters."
Some fans think the studio obliquely referenced Namor in "Avengers: Endgame," when a hologram of Wakandan warrior Okoye (Danai Gurira) mentioned an underwater earthquake off the African coast. Since then, Namor has been rumored to appear as a villain in the upcoming "Black Panther" sequel, "Black Panther: Wakanda Forever," although the character's appearance has not been officially confirmed.
Fox's Marvel Characters (That Are Now Owned By Disney)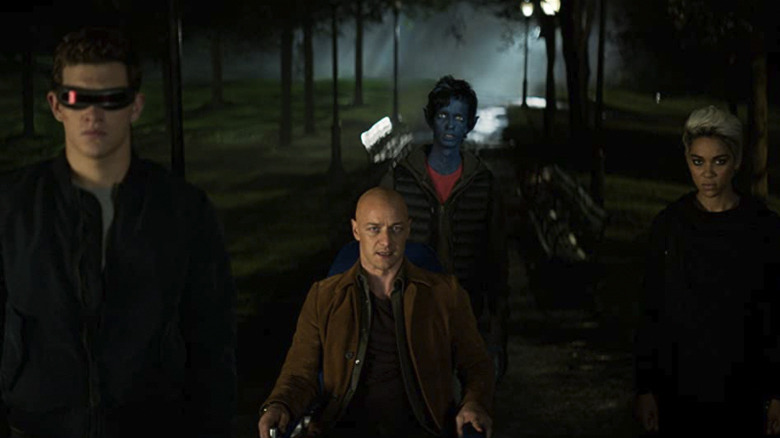 20th Century Fox
To avoid bankruptcy in the early 1990s, Marvel licensed the movie rights to the X-Men to 20th Century Fox, who would make the first X-Men feature in 2000 and follow it up with twelve more movies over the next twenty years. Fox also acquired the film rights to the Fantastic Four and made three films featuring those characters: two plastic-y, cheap-looking films in the same continuity, and then a godawful 2015 reboot that had one of the most notorious productions in comic book movie history. Fox also made two financially successful "Deadpool" movies, helping to push the envelope in terms of R-rated content in superhero films.
Fox likely would have continued to make more of all of the above, but Disney acquired all of Fox's film assets in a massive acquisition in 2019. Disney, which also acquired Marvel back in 2009, now owns the film rights to all three of those franchises and plans to incorporate them all into the Marvel Cinematic Universe at some point in the future. Jon Watts ("Spider-Man: Far From Home") is attached to direct a new "Fantastic Four" movie, Ryan Reynolds will probably still be wearing his Deadpool costume when he's 80 years old, and speculation about new X-Men projects continue to pop up every few months as Kevin Feige and Marvel patiently wait to reintroduce a new version of Wolverine, Cyclops, Jean Grey, and the rest of those characters to eager audiences.
Disney Owns Everything Else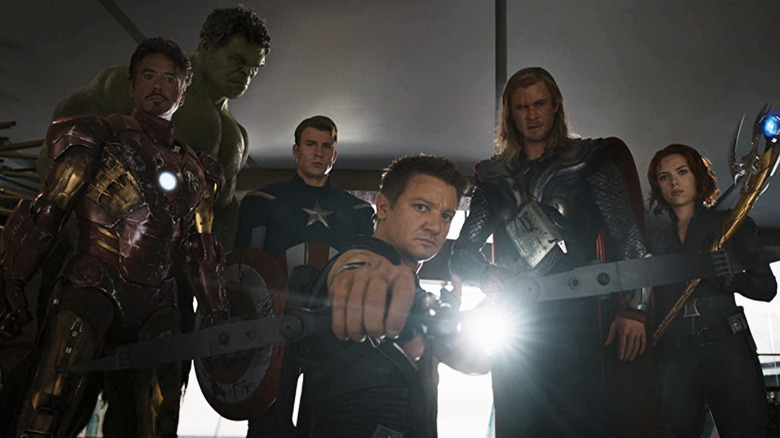 Marvel Studios
In the interest of saving time and not listing out every remaining character in the Marvel roster, let's just make this easy: Disney owns everything else, including the "Avengers." The Mouse House is now the central hub for the majority of the Marvel Comics characters on the big and small screen. And considering the astronomical amounts of money the MCU has made for the studio so far, it's a safe bet that they will never license out any of the rights to these characters again.