Spider-Man: No Way Home Reclaims Top Box Office Spot, Becomes Sixth Highest-Grossing Movie In History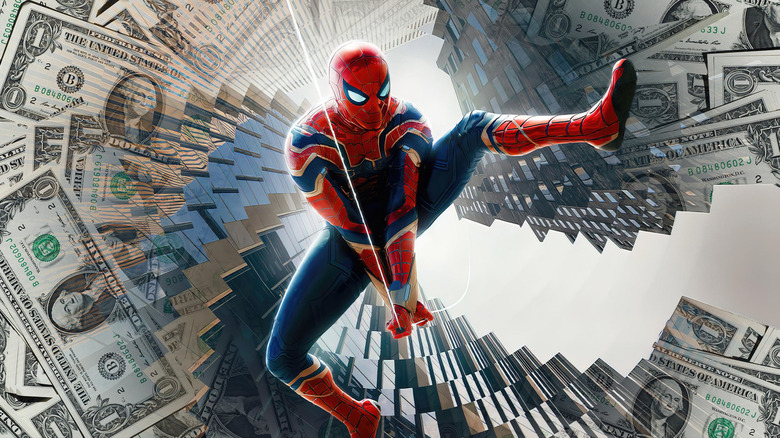 Sony Pictures
Even Omicron's no match for the web-slinger. Despite spiking Covid numbers caused by the variant, "Spider-Man: No Way Home" has emerged as the biggest box office hit of the pandemic-era over the last month and is now threatening to break into the top five highest-grossing films of all time (not adjusting for inflation, of course). It's also managed to reclaim the top spot in the U.S. after being dethroned by the fifth "Scream" movie.
According to Variety, "Spider-Man: No Way Home" took in $14.1 million at the domestic box office and $27.7 million overseas this past weekend (January 21-23), putting its total U.S. gross at $721 million and its global haul at $1.69 billion. That makes it the sixth top-grossing movie of all time worldwide, just ahead of "Jurassic World" ($1.67 billion) and 2019's "The Lion King" ($1.66 billion). However, the odds are against the Tom Holland-led blockbuster cracking the top five at the global box office at this point in its run, what with its fellow Marvel Cinematic Universe tentpole "Avengers: Infinity War" sitting comfortably in the number five spot with a gross of $2.05 billion. Still, it's quite the financial achievement for Marvel Studios and Sony Pictures, given that "No Way Home" did all this not only in the face of Omicron, but also without ever playing in China.
Tom Holland to the Rescue Again?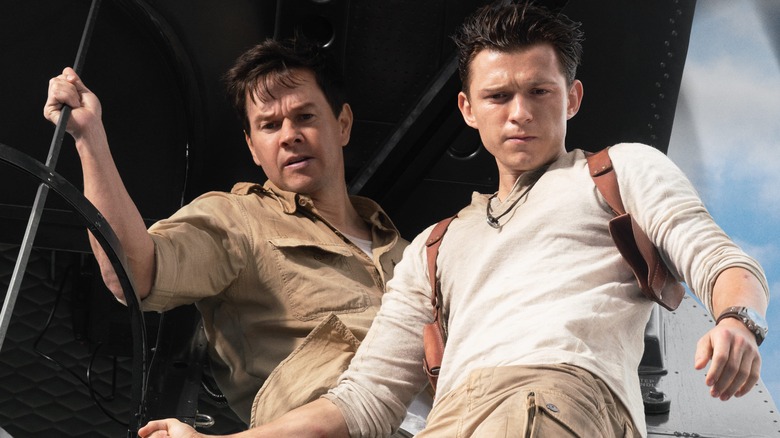 Sony Pictures
As "No Way Home" gradually winds down its run, the box office could see a sharp drop-off in February. Lionsgate is hoping to lure audiences back to theaters on February 4 with "Moonfall," the latest sci-fi disaster epic from Roland Emmerich, while Paramount will release "Jackass Forever" as counter-programming to Emmerich's effects-heavy spectacle that weekend. A week later, Disney plans to finally drop the long-delayed "Death at the Nile," in the hopes that Armie Hammer's role (among other things that have made Kenneth Branagh's star-studded murder mystery so toxic) isn't enough to ward off moviegoers looking for a change of pace.
Sony will then debut its next Tom Holland tentpole, "Uncharted," on February 18. The film adaptation of Naughty Dog's popular video games series has gone through many iterations and director changes since its conception in 2008 — enough so that original star Mark Wahlberg actually aged out of the lead role and is now playing the veteran treasure hunter Victor "Sully" Sullivan opposite Holland as a youthful Nathan Drake. Obviously Sony would like the movie to jump-start a franchise, but only time will tell if the $120 million action-adventure has anywhere near the drawing power of Holland's most recent outing as Spider-Man.