Scream Dethrones Spider-Man At The Box Office As Horror Remains Reliable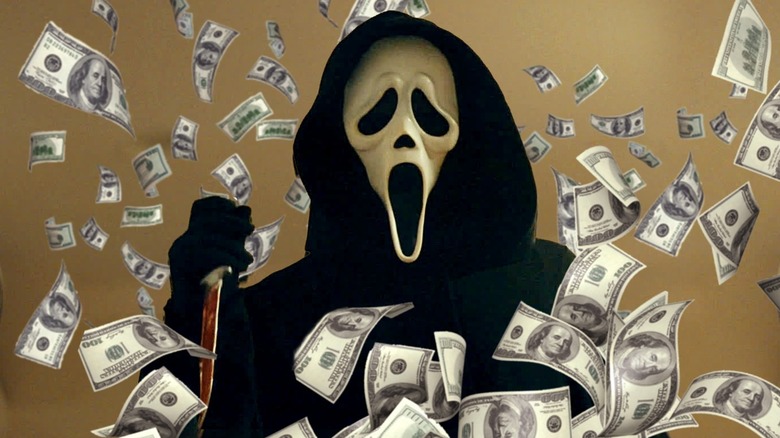 Paramount Pictures
The Martin Luther King holiday weekend brought with it our first big box office debut of 2022, with the new "Scream" (technically "Scream 5") taking the top spot. This is particularly remarkable because it's the first movie to beat "Spider-Man: No Way Home" since it first hit theaters exactly a month ago, where it has been dominating the competition ever since. Meanwhile, most everything else (save for "Sing 2") continued to flounder and fight for scraps. Let's have a closer look at the numbers, shall we?
Scream Slays Spider-Man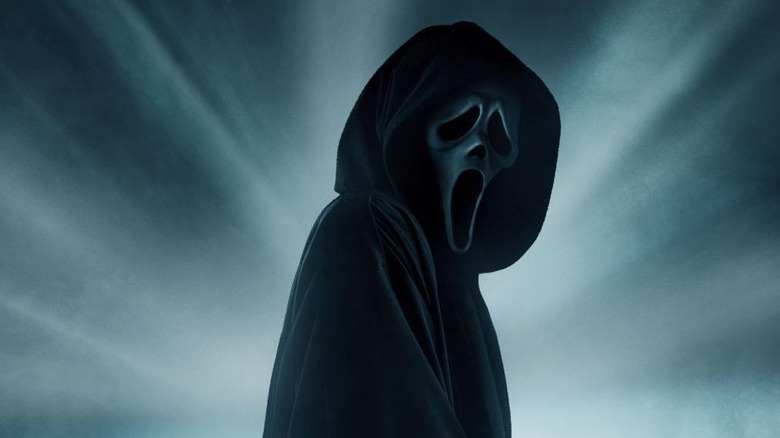 Paramount Pictures
According to Box Office Mojo, "Scream," directed by Matt Bettinelli-Olpin and Tyler Gillett ("Ready or Not") nabbed a very solid $30.6 million debut through Sunday. But let's not forget that we have a long weekend for MLK Day, with Monday expected to bring in a healthy chunk of change as well. Come Tuesday morning, it's expected that the slasher flick will have earned around $36 million domestically. This was right in line with projections, and the budget is said to be in the $25 million range, making this a healthy return for Paramount and Spyglass.
It isn't quite enough for a franchise-best, as "Scream 3" opened to $34 million back in 2000. It is, however, a whole heck of a lot more than 2011's "Scream 4," which earned $18.6 million on its opening weekend. With critics and audiences on board for this one, it seems safe to say that the franchise is back and it wouldn't be remotely surprising to hear word of another sequel in the works sooner rather than later. The fact of the matter is, in these wildly uncertain times, outside of superheroes, horror remains the other seemingly bulletproof genre. And it has the added benefit of generally costing far less to produce, meaning less risk for the reward.
"Spider-Man: No Way Home," meanwhile, took in another $20.8 million in its fifth weekend, good for the number two spot. It only dipped 36.2%, with the latest entry in the Marvel Cinematic Universe holding remarkably well from week to week. It's no wonder that Sony Pictures doesn't seem to be in any rush to make the movie available on digital platforms. Theatrical exclusivity is the way to go for blockbusters, folks. Its global total stands at $1.62 billion. It is less than $2 million away from passing "Black Panther" ($700.4 million) on the all-time domestic chart and will do so any second now, putting it at number four behind "Avatar" ($760 million). It also now seems very likely that it will pass "The Lion King" ($1.66 billion) on the worldwide chart.
Sing 2 Continues To Carry a Tune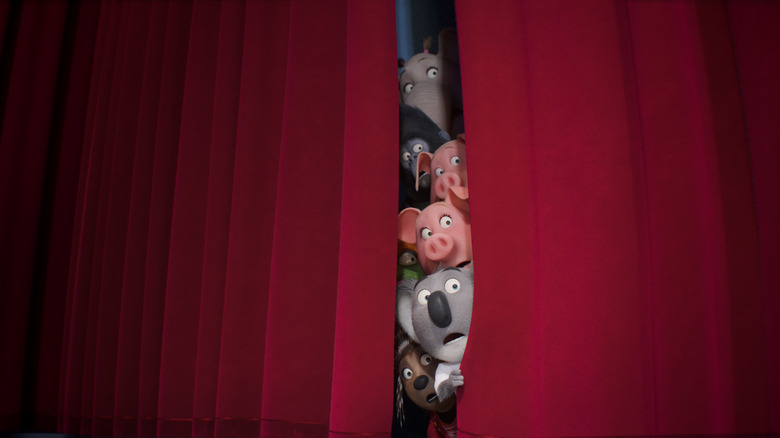 Universal Pictures
Universal's "Sing 2" brought in another $8.2 million in its fourth weekend, giving it a very solid $119 million domestic total. This is made all the more impressive considering that it has been available on VOD for more than a week, yet audiences keep turning up to see the animated sequel on the big screen. So far, it has earned $96.2 million overseas, making for a 55.3%/44.7% split between domestic and international. The first movie earned 58% of its money overseas. If the movie can, by the end of its run, get closer to that split, it should easily clear $300 million. While that's not nearly as much as the first "Sing" ($634 million) it certainly seems like a win grading on the COVID curve.
And the Rest...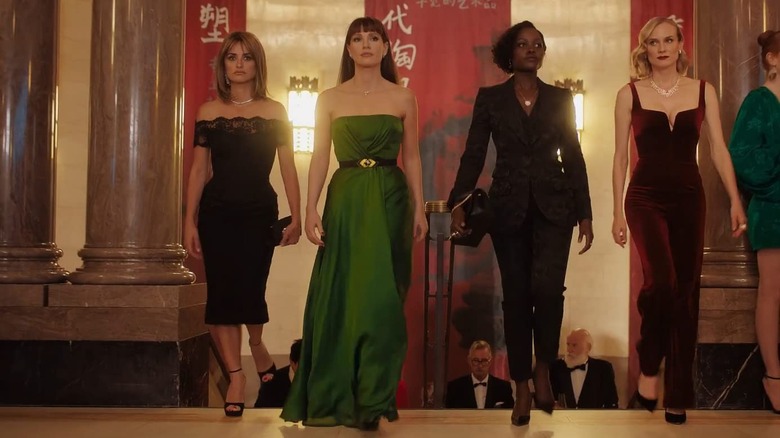 Paramount Pictures
It was pretty brutal sailing for just about every other movie in theaters this weekend, with the ensemble action flick "The 355" coming in at number four, taking in just $2.34 million. So there is a steep drop-off once we get past the top three spots. That is key, as that is where the box office is suffering the most right now. A movie or two can make money in a given weekend, but filling out a full top ten, or even top five, with healthy grosses feels impossible. Once that can happen again, that will be a true sign of recovery. Assuming we ever do get back to a place where that can happen. "The 355" has earned just $11 million worldwide, cementing it as a bomb.
"The King's Man" rounded out the top five with $2.31 million, putting its domestic total at $28.6 million after four weeks. It's only made $92.4 million worldwide, which is not at all good for the third entry in a franchise whose previous entries each made more than $400 million each. Another new debut this week was the animated "Belle," which had already made some dough overseas but took in a modest $1.6 million in its domestic debut. Rounding out the top ten were "American Underdog" ($1.6 million), "West Side Story" ($948 thousand), "Licorice Pizza" ($883 thousand), and "The Matrix Resurrections" ($815 thousand).
Looking ahead to next week we've got a couple of smaller movies entering the fold in the form of "The King's Daughter" and "Redeeming Love," paving the way for "Scream" to likely win the day two weeks in a row.