Superhero Bits: Peacemaker Reacts To Mean Tweets, Hawkeye Hits Fortnite & More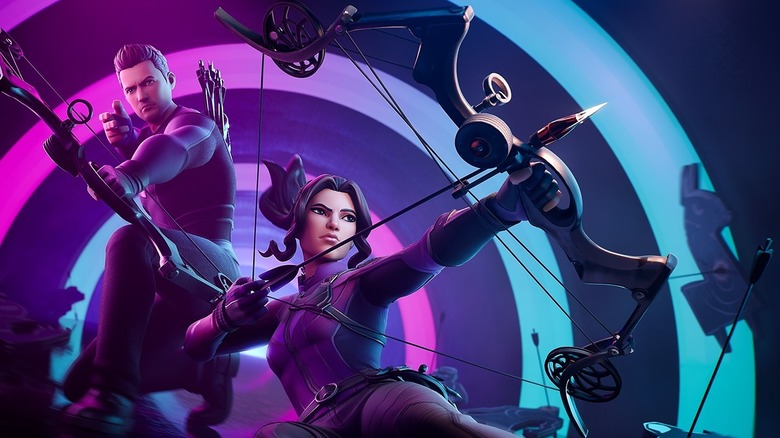 Marvel
(Superhero Bits is a collection of stories, updates, and videos about anything and everything inspired by the comics of Marvel, DC, and more. For comic book movies, TV shows, merchandise, events, and whatever catches our eye, this is the place to find anything that falls through the cracks.)
In this edition of Superhero Bits:
Several Arrowverse shows get new trailers.
Hawkeye arrived in "Fortnite."
"Spider-Man: No Way Home" gets a stylish new poster.
Peacemaker reacts to mean tweets.
Legends of Tomorrow, Batwoman, and Superman & Lois Promos
The Arrowverse is back on The CW in a big way in the coming weeks, as several shows are making their return to the network. As such, we have several promos for upcoming episodes today, including the above for the "Legends of Tomorrow" season 7 episode titled "The Fixed Point."
Above, you'll find a new look at "Batwoman" season 3, which highlights Poison Ivy in a big way.
Lastly, we've got a promo for "Superman & Lois" season 2, highlighting its third episode titled "The Things In the Mines." Yes, that is indeed a bit ominous and it looks like not all is well with the Kent family.
Black Panther #200 Introduces a New Hero In Wakanda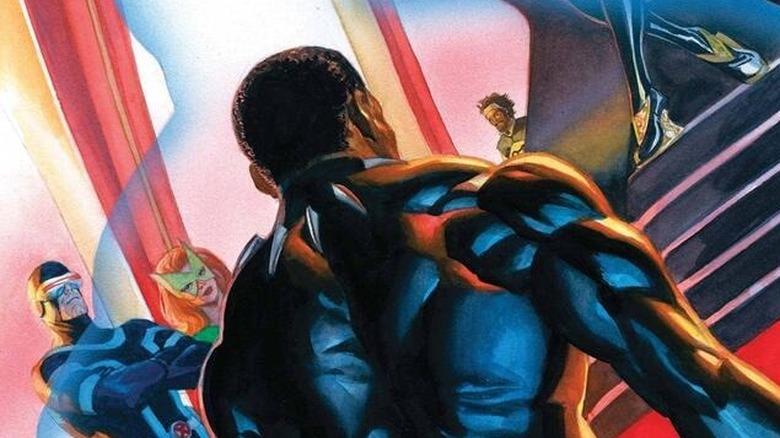 Marvel
Writer John Ridley's "Black Panther" #3 is set to hit shelves later this week. But it will be the 200th solo issue for the character overall, and it's going to be an oversized celebration. One of the biggest things happening in the issue is the debut of a new hero named Tosin Oduye, described as "a key player in Ridley's run." And here's our first look:
There we have it! Just how will Tosin factor into the larger Marvel universe? A great question that will hopefully be answered on some level in the forthcoming issue. "Black Panther" #3 hits shelves on January 26.
Another New Spider-Man: No Way Home Poster
As shared by the fine folks at Nerdist, we can see that a brand new poster for "Spider-Man: No Way Home" has surfaced online. While the movie has been out for well over a month, it still has some international markets to open in, and it's also still making a great deal of money. So why not release another poster? 
Not for nothing, this is a pretty stylish one at that and a welcome addition to the ones that we had already seen released ahead of the movie's debut.
The Peacemaker Podcast With Freddie Stroma
HBO Max has been keeping up with new episodes of the "Podly: The Peacemaker Podcast" as new episodes of the show debut on the streaming service. The latest episode (above) features actor Freddie Stroma, who plays Vigilante. 
For those looking to dive a little deeper not just on the series itself but with the man behind one of the breakout characters, this is a great way to do so. "Peacemaker" returns with a new episode next Thursday.
Alyssa Milano Reacts to Have a Ship Named After Her In Guardians of the Galaxy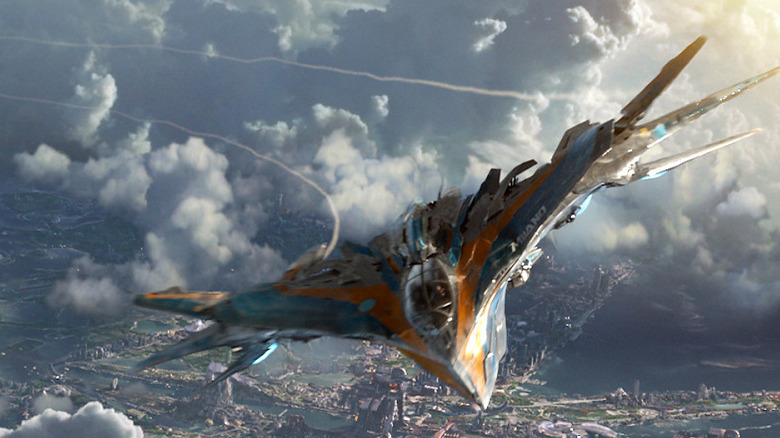 Marvel Studios
MCU fans are surely familiar with Star-Lord's trusty ship named the Milano. The ship was actually named for Alyssa Milano, whom Star-Lord might have been familiar with from his time on Earth. Now, the "Charmed" star has weighed in on having a ship named after her in a recent interview with Screen Rant, and it turns out she had no idea that this was even a thing.
"I had no idea. It's pretty cool. It is. It is pretty cool. One of the more cool things, I think, that's happened in my life."
So there we have it. Alyssa Milano thinks it's cool. Points to you, James Gunn.
Peacemaker Reacts to Mean Tweets
"Peacemaker" writer/director James Gunn has shared a new video that sees the show's star, John Cena, reacting to mean tweets about the central character. This is very much like the bit some people are surely familiar with from "Jimmy Kimmel Live," only with the actor reacting in character to tweets about the character, and not themselves. Cena's commitment to this whole thing remains downright admirable. Check the video out for yourself above.
Robert Pattinson Did Workout for The Batman, Actually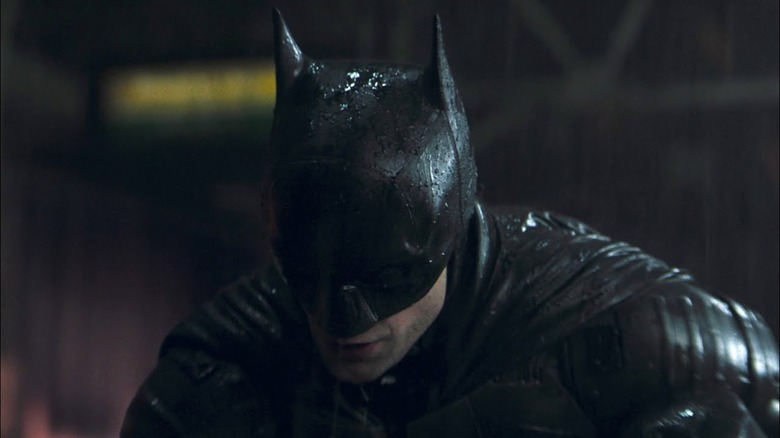 Warner Bros.
Some time ago, "The Batman" star Robert Pattinson made waves when he made comments suggesting he wasn't working out that much to play the DC hero. Now, as the movie is actually getting closer to release, Pattinson has cleared the air in an interview with Movie Maker, confirming that he did, indeed, work out to become the Dark Knight.
"That really came back to haunt me. I just always think it's really embarrassing to talk about how you're working out. I think it's like an English thing. Unless you are in the most unbelievable shape, where people are just genuinely curious, going, 'How have you achieved, like, physical perfection?' or whatever. You're playing Batman. You have to work out. I think I was doing the interview when I was in lockdown, as well, in England [and] was in a lower gear of working out. It's the same thing as saying in an interview when I was like 21 that I didn't wash my hair. It just sticks for 15 years."
Pattinson doesn't seem to take the whole talking to the press thing too seriously, and it's easy to see how his original comments might have been misread out of context. We'll see how the chips fall when "The Batman" arrives on March 4, in all of its three-hour glory.
Hawkeye and Kate Bishop Arrive In Fortnite
Lastly, for you "Hawkeye" fans out there who also happen to be fans of "Fortnite," the characters from the hit Disney+ series have been added to the game. Several items have been added to the game's item shop, including costumes that will allow you to suit up as either Clint Barton or Kate Bishop. You can see the suits in action in the above tweet.
As far as other items that are also available for purchase, players can get their hands on Hawkguy's Arsenal Back Bling, Kate's Quiver Back Bling, a Taut Slicer Pickaxe, a Pickross Bow Pickaxe, and an Aerial Archer Glider. You can check out the items in the picture below. They are available to purchase now and will remain in the in-game store through January 29.