Where Peacemaker Fits In The Suicide Squad Timeline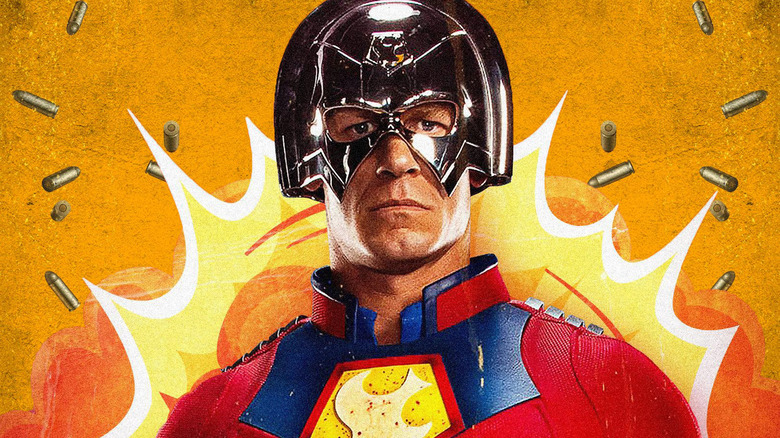 Warner Bros.
The HBO Max series "Peacemaker" has now debuted its first three episodes on HBO Max. The series, from the twisted mind of writer and director James Gunn, will follow John Cena's Peacemaker character, who is based on the hard-hitting vigilante from DC Comics. But when does "Peacemaker" take place, and where does it fall on "The Suicide Squad" timeline?  A new featurette from Warner Bros. catches us up on what's happened prior to "Peacemaker," and where things are headed next. 
Major spoilers for "The Suicide Squad" after the cut. 
Peacemaker is a Sequel to The Suicide Squad
In "The Suicide Squad," Peacemaker (real name Christopher Smith) kills his hero Rick Flag (Joel Kinnaman) on the orders of Amanda Waller (Viola Davis). Shortly thereafter, he is shot in the neck by Bloodsport (Idris Elba), and an entire building falls on him as Starro, a giant extraterrestrial starfish, escapes. In the credits sequence of "The Suicide Squad," we see Waller's insubordinate underlings John Economos (Steve Agee) and Emilia Harcourt (Jennifer Holland) walking through a hospital, where it's revealed that Peacemaker survived his injuries. 
"Peacemaker" takes place around five months after the events of "The Suicide Squad," after Smith has finished recovering from his injuries and is set to be released from the hospital. The exact date is never mentioned, but several characters comment on the fact that he was in the hospital for anywhere from "a few months" to Christopher himself saying he was in there for five. What's for certain is that "Peacemaker" takes place after "The Suicide Squad," so the events that happened in that film will shape the series. Not only has Peacemaker been humiliated and defeated, but he also killed his idol, which is going to do a number on anyone's psyche. 
"Peacemaker" will follow Smith, Economos, Harcourt, and a few new faces as they try to do yet another off-the-books mission for Waller. This time, however, Peacemaker's not going to take orders blindly. 
Who's Who in Peacemaker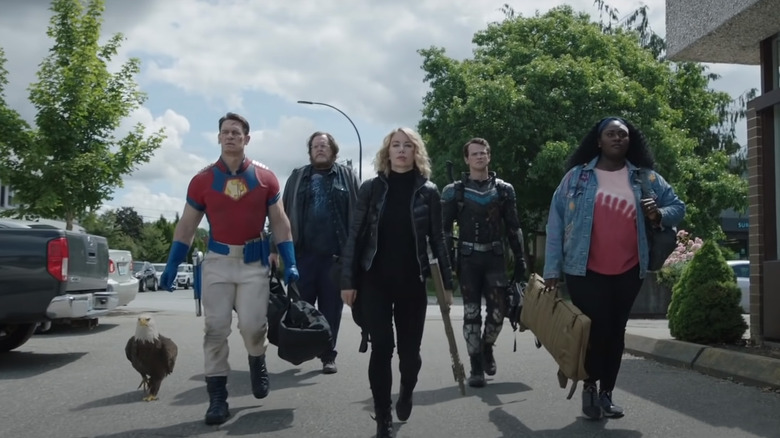 Warner Bros
While fans of "The Suicide Squad" are sure to recognize Economos and Harcourt from their time working as handlers, and Peacemaker is a no-brainer, who are the rest of the new crew? "Orange is the New Black" star Danielle Brooks plays Leota Adebayo, a special-ops newbie who has to earn the crew's trust and respect. Freddie Stroma plays Peacemaker's mask-wearing killer bud, Vigilante, a sociopath who's somehow endearing. Then there's Eagly, the computer-generated pet bald eagle that belongs to Smith, and who might be the show's best character. 
The first three episodes of "Peacemaker" are available on HBO Max now.