Yellowstone Prequel 1883 Will Feature A Cameo From America's Movie Dad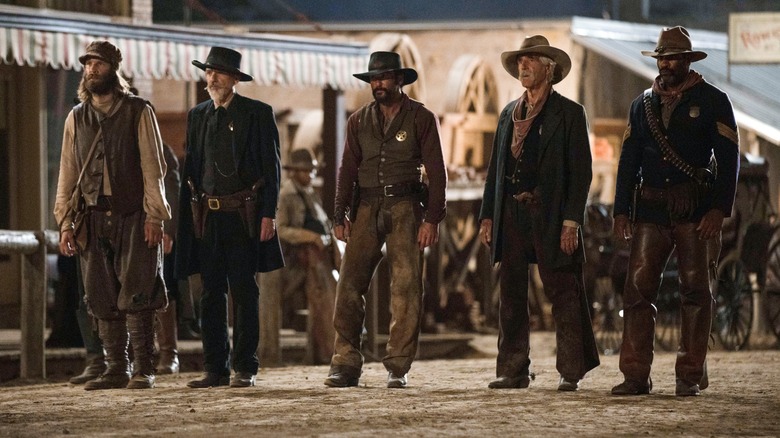 Paramount+
Move over, Ryan Murphy, because there's a new face in the television scene. If folks like Shonda Rhimes and Murphy are the faces of Netflix, then Taylor Sheridan is rapidly becoming the figurehead of TV shows for the Paramount+ streaming service. In addition to shows such as "Mayor of Kingstown" and even a new Sylvester Stallone-starring series titled "Kansas City," Sheridan continues to expand the world of his Emmy-nominated Western, "Yellowstone." First premiering in 2018, the series quickly garnered enough ratings to justify four seasons and even a surprisingly successful season 4 premiere last month, becoming the most viewed cable season premiere since 2017. ViacomCBS and MTV Entertainment Group were quick to lock up the "Sicario" and "Hell or High Water" writer to a lucrative five-year deal, with the promise of delivering "five seasons of new or returning series" that apparently includes the "Yellowstone" prequel series, "1883."
Because there's no such thing as too much star power, the Sam Elliott and Tim McGraw-starring prequel/spin-off will reportedly feature a very recognizable cameo from a big name actor, which we'll refrain from blurting out just yet for the sake of avoiding spoilers. Check out the details below.
A-List Cameo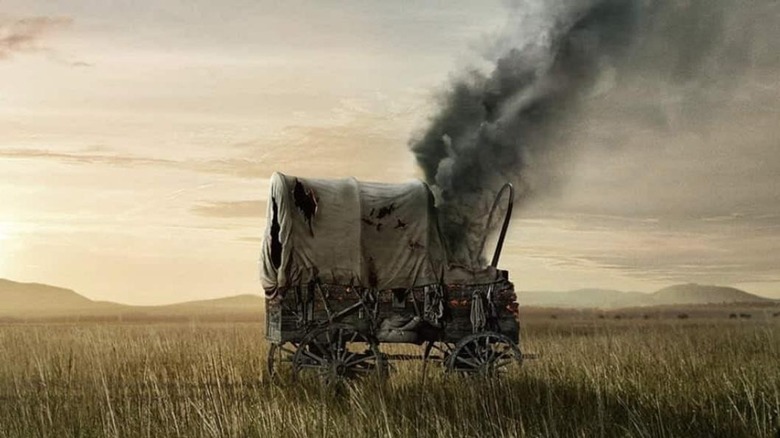 Paramount+
Hopefully you've been following along as /Film's Jenna Busch has been attending the Las Vegas premiere of "1883" and talking to all the stars of the show. Paramount+ is pulling out all the stops for this new series and sparing no expense, which is certainly carrying over to the casting of a certain familiar face for a key moment in the second episode. Taking place well over a hundred years before the events of "Yellowstone," Deadline reports that "1883" will reenact the horrific events of the Civil War-era Battle of Antietam, which is tragically significant for representing the single deadliest one-day battle in all of American military history. James Dutton (McGraw) participates in this battle on the side of the Confederate Army, who comes face-to-face with a general loosely based on the real-life figure of General George Meade. The real shocker comes from who will be portraying him: none other than America's Dad, Tom Hanks.
According to Sheridan, fans will be in for multiple cameos like this throughout the first season of "1883." Should viewership numbers remain as healthy as they have apparently been for "Yellowstone," it would be no surprise to see this series go on to spawn several seasons or even spin-off shows of its own. Previously announced under the awkward title of "Y: 1883", the series has been described as following "...the Dutton family as they embark on a journey west through the Great Plains toward the last bastion of untamed America. It is a stark retelling of Western expansion, and an intense study of one family fleeing poverty to seek a better future in America's promised land: Montana."
"1883" will stream exclusively on Paramount+ on December 19, 2021.