Sonic 2 Brings Back Original Video Game Voice Actor As Tails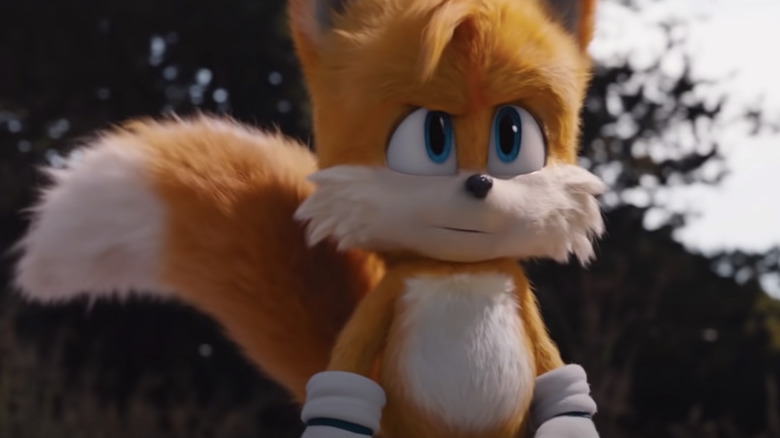 Paramount Pictures
Hollywood sure loves to take away voice-over roles from actors whose performances have become synonymous with the character in favor of someone with a bit more Hollywood star-power, but Paramount Pictures just made video game fans' nice list after it was announced that Colleen O'Shaughnessey, who has been voicing the character since 2014, would be joining the cast of "Sonic the Hedgehog 2" to continue her reign as Miles "Tails" Prower. "Taking my old pal Tails for another adventure," announced O'Shaughnessey on Twitter this afternoon. "Thrilled to announce I'm the voice of Miles "Tails" Prower in #SonicMovie2! Can't wait for y'all to see him on the big screen."
Taking my old pal Tails for another adventure. Thrilled to announce I'm the voice of Miles "Tails" Prower in #SonicMovie2! Can't wait for y'all to see him on the big screen.

— Colleen O'Shaughnessey (@VOColleen) December 7, 2021
O'Shaughnessey provided the voice for Tails in the mid-credits sequence of the first "Sonic the Hedgehog" film (which admittedly made this writer burst into tears of joy), but fans began to worry she'd been replaced by a celebrity A-lister when her casting wasn't confirmed alongside Idris Elba's reveal as Knuckles. Die-hard Sonic fans are thrilled that O'Shaughnessey's tenure is being appreciated in a culture that frequently devalues the skills of voiceover artists in favor of household name celebrities, which adds a tally on the board for those believing "SEGA does what Nintendon't."
O'Shaughnessey's History as Tails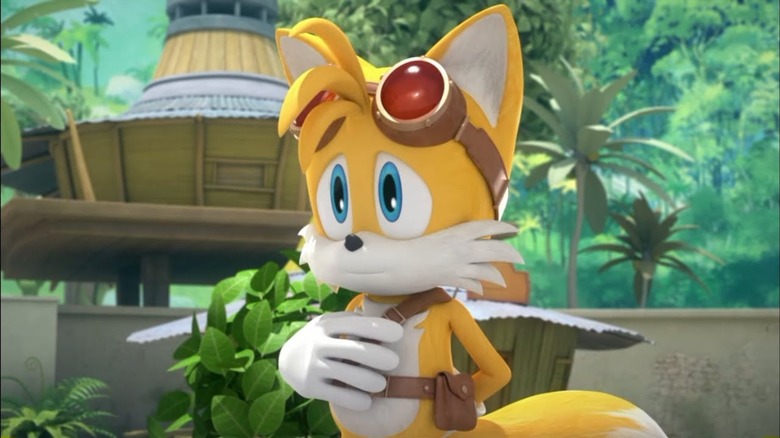 Cartoon Network
First introduced in 1992, Tails has been voiced by a variety of voice-over artists over the years, but just as Kane Hodder has the notoriety and longevity of playing Jason Voorhees, O'Shaughnessey's work as Tails is frequently hailed as the definitive performance by fans. O'Shaughnessey took up the mantle in 2014 with the series "Sonic Boom." She's provided the voice of Tails not just in subsequent Sonic video games, but also for his cameo appearances in non-game mediums like the "Let's Meet Sonic" episode of "OK K.O.! Let's Be Heroes."
Tails was introduced as the perfect Player 2 to Sonic and was designed to be appealing to younger siblings or children of whoever was in control of Player 1. He's a cute, humble, and kind-natured fox, who was often picked on due to his twin tails. Sonic, however, saw the potential in Tails, and he's been a loyal friend ever since, looking up to Sonic and dreaming that one day he'll be just like him. Tails is also a mechanical prodigy with intelligence that rivals Dr. Eggman, but according to game lore, he's not yet realized his full capabilities. This makes Tails the perfect companion to Sonic, and "Sonic the Hedgehog 2" will hopefully explore this side of his character.
"Sonic the Hedgehog 2" is currently set to release in theaters on April 8, 2022.