IATSE Deals Ratified, But This Isn't Cause For Celebration [UPDATED]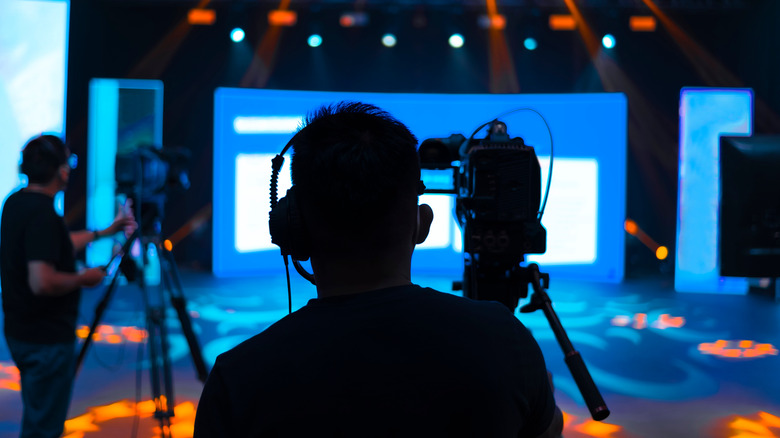 rjankovsky / Shutterstock
Update 11/17/21: Variety reports that in the wake of IATSE's ratification, several members are blaming president Matthew Loeb for orchestrating an agreement that didn't go far enough to protect and ensure better working conditions for the union members. But since Loeb was recently re-elected as the head of the organization, the disaffected half of the membership will need to figure out a way to either live with him or oust him. Meanwhile, their current focus will be on local elections that will hopefully help shine more of a light on concerns they feel weren't properly addressed in these negotiations. Our original article follows.
The International Alliance of Theatrical Stage Employees (IATSE) has officially voted to ratify the union group's new contract with studios for the next three years, avoiding a strike that could have ground Hollywood to a standstill. But while this seems like good news on the surface, it's more complicated than it appears.
In entertainment industry circles, all eyes have been on IATSE for the past several weeks. The collection of unions — which is essentially comprised of film and television workers who aren't the directors, actors, or writers — voted to authorize a strike if the Alliance of Motion Picture and Television Producers (AMPTP) did not negotiate a new deal that would give union members fairer working conditions. Mere hours before the deadline, the two sides hammered out a possible new deal, reaching a tentative agreement at the end of October, but many members of IATSE were not thrilled with the details of that agreement. 
The situation was put to a vote, and although a strike has officially been averted, the results of the vote indicate that there are deep fractures within the ranks of IATSE over this topic.
Let's Break Down Some Numbers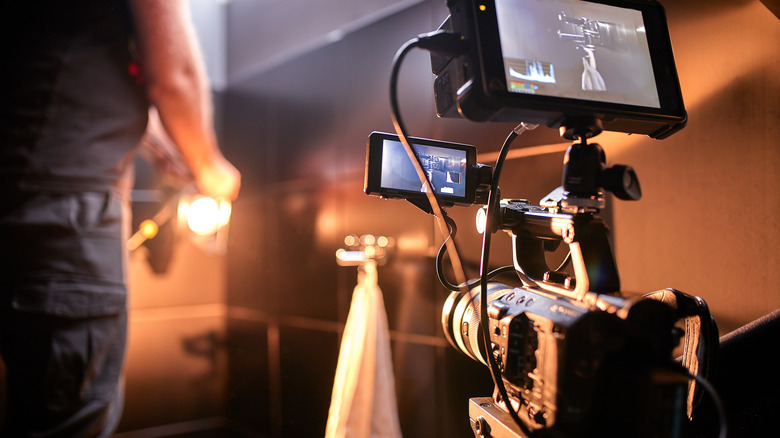 Gerain0812 / Shutterstock
There were two distinct agreements hanging in the balance with this vote: the Area Standards Agreement and the Basic Agreement. The Area Standards Agreement covers 26 local unions outside Los Angeles, while the Basic Agreement covers the 13 Hollywood local unions. Both passed with a majority "yes" vote, but just barely — the voting body is basically split in half on this issue.
According to IATSE's website, "IATSE uses an electoral college style [sic] system through which locals are assigned delegates based on their size of memberships. Members vote within their local union and once a local reaches a majority vote, to either ratify or reject, all delegate votes are assigned to the majority result." If you paid attention to the American presidential outcomes in 2000 and 2016, you already know that electoral colleges are not exactly an ideal way of making important decisions.
Taking this delegation method into account, the combined vote was 359 (56%) to 282 (44%) in favor of the new deal. (The Basic Agreement was approved by 57%, while the Area Standards Agreement was approved by 52%.)
But the popular vote paints a different picture. A combined 50.3% of members voted yes and 49.7% voted no for both contracts. That's almost right down the middle, and when you break it down even further, the Basic Agreement popular vote was only 49.6% yes, while 50.4% voted not to accept the new deal. When you compare all of this to IATSE's overwhelming and impressive 98% approval to authorize a strike, it reveals that the membership is no longer united when it comes to this issue. If you're getting flashbacks to Brexit while reading this, you're not the only one.
Why This Isn't Cause For Celebration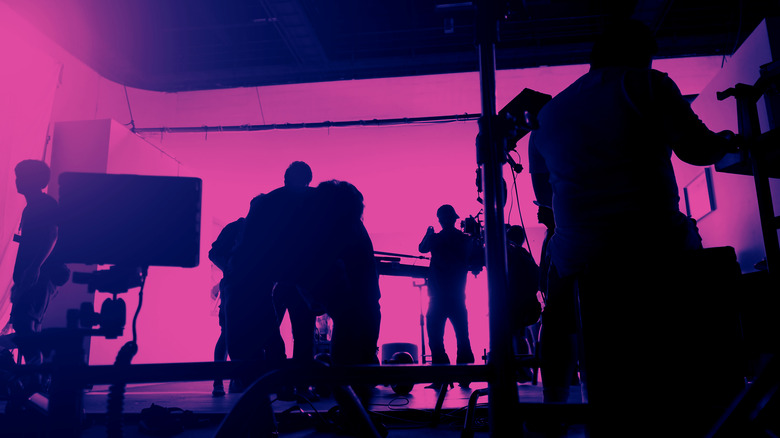 gnepphoto/Shutterstock
"From start to finish, from preparation to ratification, this has been a democratic process to win the very best contracts," IATSE International President Matthew Loeb said in a statement. "The vigorous debate, high turnout, and close election, indicates we have an unprecedented movement-building opportunity to educate members on our collective bargaining process and drive more participation in our union long-term."
It's clear IATSE leadership is trying to paint this as a victory. To be fair, it technically is. It's just far too small.
According to The Wrap: 
Among the major gains touted by IATSE leaders in the contract are a significant increase in the minimum wage for members of Local 871, which represents low-paying positions like writer assistants and art production coordinators. These positions will see their pay rise from $16 per hour to around $23.50 per hour next year and up to $26 per hour by 2024. The contract also ends loopholes on rest periods, or turnarounds, requiring at least 10 hours of rest for all productions [...] A significant increase in penalties for delayed meal breaks is also included in the contract. 
That might sound good on paper, but many film and TV productions already have a 10-hour rest minimum in place. So this deal does not improve that situation, which has been a key part of IATSE's complaints about safety for its members. The deal also does not actively address greater safety protocols in the wake of Haylna Hutchins' death on the set of "Rust," which has obviously become a major talking point in Hollywood since that tragic event occurred. And while the new deal does implement a 3% annual increase in wages, some IATSE members think that number is too low and does not align with growing inflation rates and costs of living.
The primary reason this isn't a cause for celebration is that with all of the positive publicity and public support at IATSE's back over the past few weeks, this was arguably the union's biggest opportunity to implement generation-defining measures to better protect and secure better benefits for its members. Instead, they just approved the bare minimum. (Again, if you're paying attention to current American politics, this all sounds depressingly familiar.) We'll be keeping an eye on this situation, so stay tuned to /Film for more updates as they arrive.