IATSE Deal May Be Rejected By Union Members Unhappy With Terms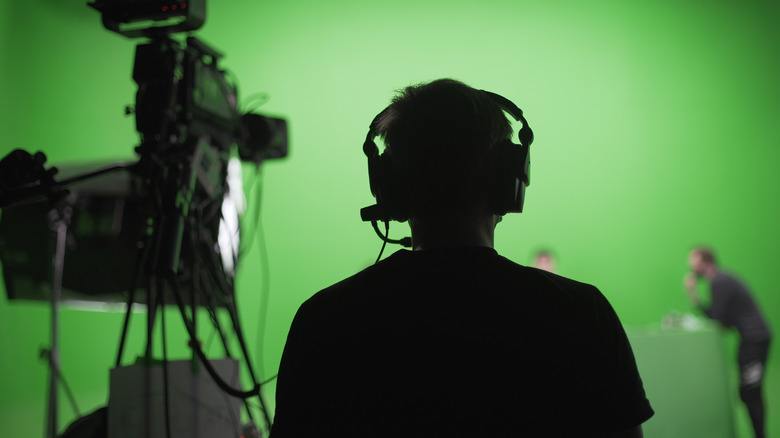 Fulltimegipsy/Shutterstock
It seemed like possible good news when the IATSE (International Alliance of Theatrical Stage Employees) and AMPTP (Alliance of Motion Picture and Television Producers) had agreed on a new three-year contract, narrowly avoiding the first IATSE strike since World War II. The IATSE sought better working hours, an increase to the cost of living base wages, and a renegotiation of the 2009 "New Media" deal that had jeopardized IATSE members' healthcare and pensions when working for streamers or other "new" media services. For a better understanding of the events leading up to the potential strike, read our in-depth guide about why this matters.
While the new contract seems like a possible step in the right direction, union members who feel that they haven't been appropriately represented or fought for may reject the deal. Multiple outlets report that IATSE members are unhappy with the results, and we could back on the edge of a strike pretty quickly. 
It's Not Enough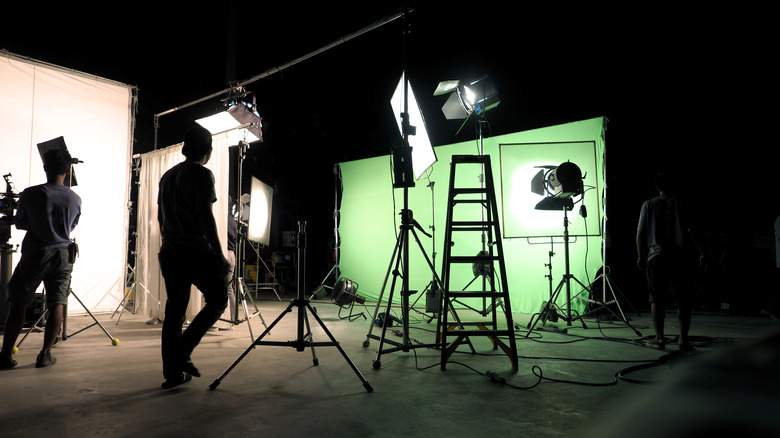 gnepphoto/Shutterstock
Multiple outlets are reporting that IATSE members don't think the deal addresses their concerns, and that some of their most important points were ignored. 
"Basically nothing has changed," Los Angeles-based director of photography Ernesto Lomeli told Variety. "I have not heard a single person saying they will vote yes."
The details of the deal have to be translated into a legal contract, so it's likely that we're still several weeks out from a ratification vote. In the meantime, film and TV sets will continue operating as they have been. 
The IATSE represents more than 150,000 TV and film production workers across the country, with 60,000 whose contracts are covered by the negotiations. The union covers all of the people that keep a set running: hair and makeup, electricians, cinematographers, editors, propmakers, set designers, and more. Union leadership seemed especially positive on the decision, hailing the deal as a "landmark" agreement.
The tentative agreement provides a 54-hour weekend and 10-hour turnaround time between shifts for all workers on all productions, but many feel that their points about the inhumane working conditions were largely ignored. 
The strike authorization vote passed with nearly 99 percent support earlier this month, so it's clear that there's a strong desire for change. IndieWire reports that the most common concerns are the lack of any restrictions on the length of a shooting day, nor any mention of the "new media" renegotiation. 
"For years we've normalized and internalized all these abusive situations,"  assistant production accountant Anne Fader told Variety. "I almost feel like crew members need a strike to let out all this frustration."
Looking on the Bright Side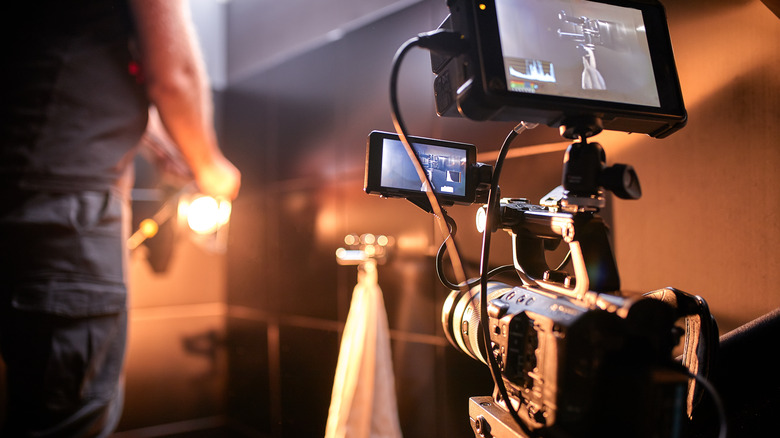 Gerain0812/Shutterstock
There have been some positive responses to the IATSE announcement, mostly from actors who are probably relieved that their schedules will go on unimpeded. 
Among the above-the-line talent that took to Twitter to announce their support for the agreement were comedian Patton Oswalt, writer and director Adam McKay, and actress Saraya Blue. All shared their support for the IASTE, and Oswalt reminded them "don't forget we got your back anytime you need us."
That could be sooner instead of later, if members don't vote to accept the deal.
A townhall is coming that will address the details of the agreement, and some members are waiting to make any decisions until they hear more. "Judas and the Black Messiah" costume designer Charlese Antoinette Jones shared her torn feelings with Variety:
"Part of me wanted us to strike and put real pressure on AMPTP to meet our demands. I do know I'm hearing mixed opinions. IATSE leadership says it's a good deal yet a lot of IATSE members are saying it's not enough."