Superhero Bits: Ant-Man Is The Sexiest Man Alive, Spider-Man Arrives In Marvel's Avengers & More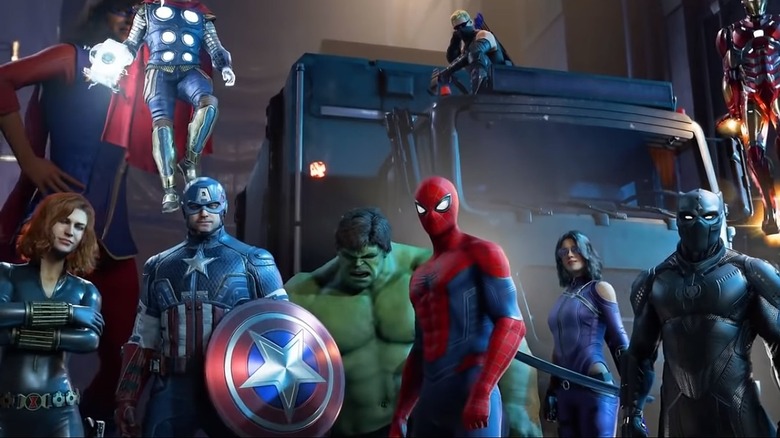 Marvel
(Superhero Bits is a collection of stories, updates, and videos about anything and everything inspired by the comics of Marvel, DC, and more. For comic book movies, TV shows, merchandise, events, and whatever catches our eye, this is the place to find anything that falls through the cracks.)
In this edition of Superhero Bits:
Spider-Man swings into "Marvel's Avengers"
"Hawkeye" gets a new poster
Jared Leto addresses those infamous "Suicide Squad" gifts
An Avenger has been bestowed a sexy real-world honor
Batwoman Season 3: How Does Your Garden Grow?
Here's the official promo for the sixth episode of the third season of "Batwoman " on The CW:
An unnerving discovery in a garden shed sends Renee Montoya (Victoria Cartagena) rushing to Ryan (Javicia Leslie) to ensure the city is on high alert. Her terrifying theory – a Bat Trophy has entangled a new host, and her thorny ways are weaving their way through Gotham. Alice (Rachel Skarsten) is suspiciously eager to help the Bat Team (Nicole Kang, Camrus Johnson), and Sophie (Meagan Tandy) seeks vengeance for an incident involving her sister.
Robert Duncan directed the episode, which was written by Jerry Shandy and Natalie Abrams.
Jared Leto Finally Addresses Those Suicide Squad Gifts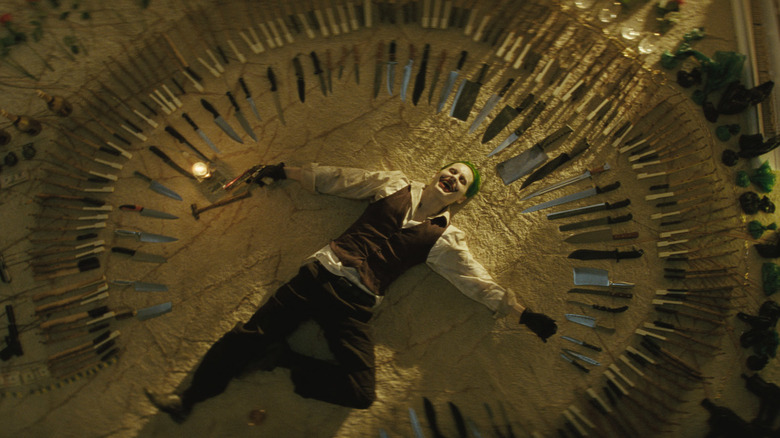 Warner Bros.
We don't need to open up a whole discussion about Jared Leto's take on the Joker in "Suicide Squad," but we do know that the actor committed to the part pretty hard, especially given his relatively limited screen time. So much so that he allegedly sent his fellow castmates some pretty bizarre gifts. Now, in an interview with Entertainment Weekly, the Oscar-winner has attempted to set the record straight.
"Any of the very few gifts that were ever given were given with a spirit of fun and adventure and received with laughter, fun, and adventure. It's all filmed! They filmed it all! People were dying. We were just having a goof. The only gifts I ever gave Margot were cupcakes. I think I gave her a mouse, and some of the other guys got gifts that you'd get as a joke at a party... I'm playing a guy called the Joker, it's okay to play some jokes. Nothing ever crossed any lines, and it's not up to other people on the internet to create those lines... I'm an artist at the end of the day. If I do something risky and you don't like it, basically, you can kiss my ass."
So that's that. We can only hope he didn't get as, shall we say, creative with his gifts on "Morbius." 
Ant-Man Star Paul Rudd Is the Sexiest Man Alive
People has named Paul Rudd, the ageless star of "Ant-Man," as this year's Sexiest Man Alive. The internet collectively congratulated the actor on his accomplishment, often in hilarious fashion, as illustrated by Mark Ruffalo's tweet above. Director Peyton Reed, who is currently working with Rudd on "Ant-Man and the Wasp: Quantumania," got in on the fun as well.
Let it be known that today I directed the Sexiest Man Alive.

— Peyton Reed (@MrPeytonReed) November 10, 2021
Keep it sexy, Mr. Rudd.
Was a Daredevil Reboot Just Confirmed?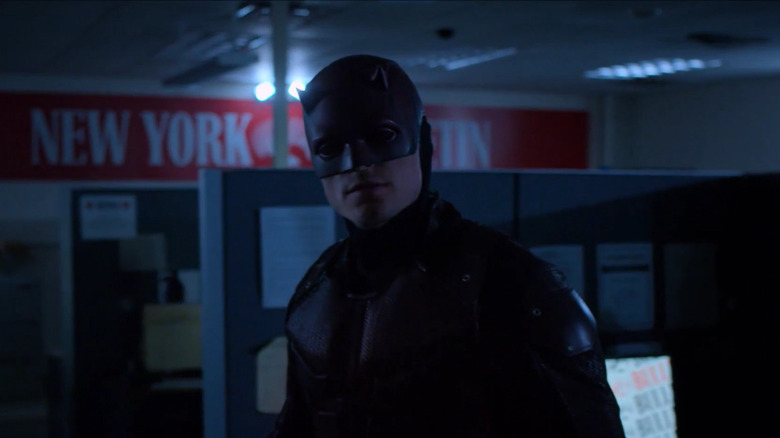 Netflix
We're getting ankle-deep into the rumor pool right now. Writer David Hayter ("X-Men," "Watchmen") may have just confirmed a "Daredevil" reboot. Let's not get too excited just yet, but Comic Book Resources says Hayter recently appeared at MCM London Comic Con and said the following:
"You know, they're doing a reboot of Daredevil, and Daredevil was always a very important character to me, and I loved the first way they did it. But there's certain things that I want to adapt from the Frank Miller run on Daredevil that really meant a lot to me. Yeah, I mean, that's really the one."
Make of that what you will but that's intriguing at the very least. Maybe someone should call Charlie Cox.
Hawkeye Gets a New Poster
The folks at Marvel Studios have shared a new poster for "Hawkeye," which is making its way to Disney+ very soon. The image goes heavy on the holiday cheer, while also highlighting both Jeremy Renner's Clint Barton and Hailee Steinfeld's Kate Bishop. The first two episodes of the show debut on November 24, 2021, and it sounds like the show is pretty good too.
Tom Holland Addresses That Venom 2 Post-Credits Scene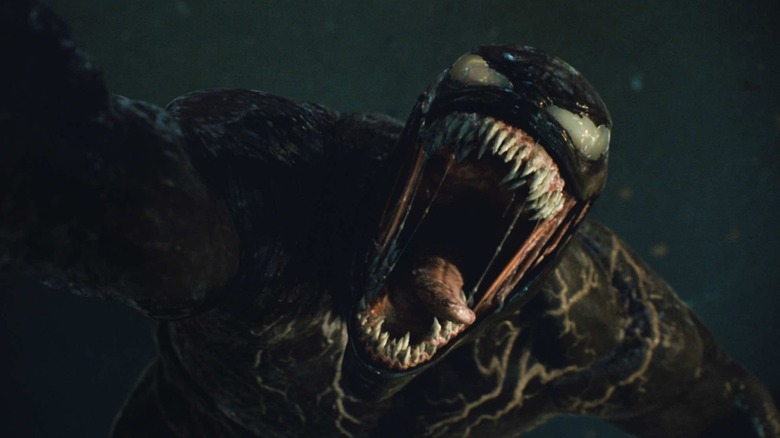 Sony Pictures
"Spider-Man: No Way Home" star Tom Holland recently addressed that bombshell post-credits scene attached to "Venom: Let There Be Carnage." While we won't spoil it here, let's just say it could mean big things for the future. In speaking with Total Film (via The Direct), the actor addressed it head-on, though he really didn't say all that much, likely because he can't or won't.
"I genuinely don't know. It was really exciting to be a part of that film. Obviously, Tom Hardy is one of the greatest actors in the world. I'm happy to say that he's a lovely bloke. But I haven't really given it very much thought."
We'll have to see what comes of it in "Spider-Man: No Way Home" and possibly even "Venom 3."
Patrick Willems Thinks Zack Snyder Should Have Directed Eternals
The folks at ScreenCrush have released a new video discussing Marvel's "Eternals" following its opening weekend release. The movie has proved to be critically divisive, which warrants a larger discussion. This video dives into many different areas, including whether or not it actually is the worst MCU movie, theories about a possible sequel, and whether or not Zack Snyder would have been a better fit in the director's chair. Check it out for yourself above.
Marvel Gets a New Banner On Disney+
Just ahead of Disney+ Day tomorrow, which figures to be a day packed with big reveals and new goods, Marvel has been given a makeover on the streaming service. In particular, as we can see above, Disney has provided a new banner image for its Marvel section on Disney+, with Sam Wilson's Captain America right out front. This may be the first of many, many things Marvel fans should be on the lookout for over the next 24 hours or so. Keep an eye out as we'll be bringing all of the Disney+ Day goods your way as they come.
Marvel's Avengers: Spider-Man: With Great Power Trailer
Lastly, we have a brand new trailer for "Marvel's Avengers" ahead of the game's forthcoming update on November 30. Specifically, this trailer finally brings Spider-Man into the mix, as we can see in the video above, teaming him with his fellow heroes. While this is great news for some players, as we previously reported, only PlayStation players will get Spidey in the "With Great Power" Hero Event. That is brutal for those currently enjoying the game on Xbox Game Pass, or anywhere not on a PlayStation.