Marvel Already Has Plans For 'Daredevil' Seasons 4, 5, And 6, According To Jeph Loeb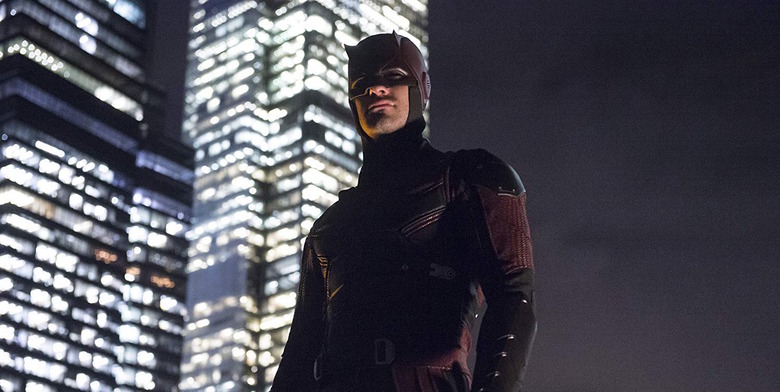 With Disney's streaming service set to take over the field of Marvel spin-offs and other Marvel Cinematic Universe content, where does that leave the oft-ignored Marvel TV? Still going strong, according to Marvel TV chief Jeph Loeb, who revealed that plans are already in place for more seasons of Marvel's flagship Netflix series, Daredevil.
Daredevil season 3 hasn't even hit Netflix yet, but Loeb revealed that the higher-ups at Marvel TV have plans for Daredevil season 4, season 5, and season 6. While the Daredevil team still works on a season-by-season basis, Loeb confirmed to Entertainment Weekly that there is an overall plan in the works. The Marvel TV head told the outlet in an interview:
"We find the best showrunners that we can, whether it's Steve Lightfoot on Punisher or Erik [Oleson] on Daredevil, and we work together with them to craft the best story that we can. Does Marvel have an idea as to what Daredevil 4, 5, or 6 could be? Sure. But ultimately those things will be shifted and talked about by the two other important parties that are involved: the network — Netflix — and our showrunner."
This paints a silver lining on the future of Marvel TV, which has been shaky at best. With Marvel Studios focusing all its energies on the MCU and its Disney streaming spin-offs, the Netflix and ABC TV series have been all but forgotten. Agents of S.H.I.E.L.D. may or may not be headed toward its final season, Defenders has no prospect of a second season, and — let's face it — the fan fervor around even critically acclaimed Netflix series like Daredevil and Jessica Jones is fading.
But Marvel TV keeps plugging on, with the aforementioned series plus Luke Cage, Iron Fist, and The Punisher plugging along with new seasons that get further and further away from the MCU (Loeb previously explained away Thanos' snap as taking place after all these shows). Meanwhile, Disney's upcoming streaming service has landed high-profile spin-off shows for fan-favorites like Loki and Scarlet Witch. Loeb confirms that for now, "We're just waiting for the answer" from networks, to which Marvel TV "will always be beholden to."
What Could Daredevil Season 4 and Beyond Cover?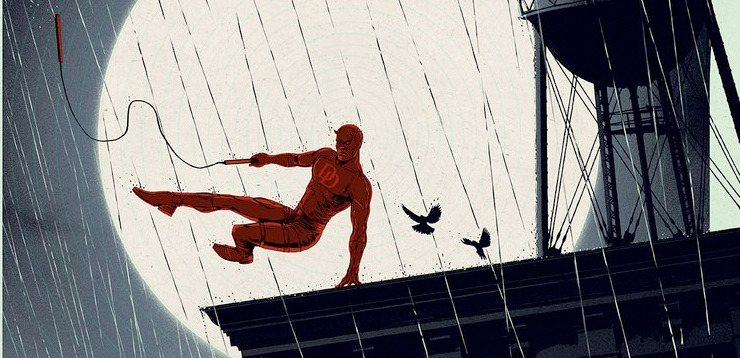 So what could Daredevil season 4 and onwards explore? The character's best villains have already bled into other shows — with Kilgrave terrorizing Jessica Jones and Typhoid Mary spreading to Iron Fist. Daredevil season 3 will adapt the character's most famous comic book arc, Frank Miller's bleak Born Again. But there's still a rich comics book history that the Man Without Fear can lean into. Here are a few possibilities for future seasons:
The Murdock Papers: Brian Michael Bendis and Alex Maleev's Daredevil run ended with a tense arc in which Wilson Fisk promises the FBI irrefutable proof, in a document called "The Murdock Papers" that Matt Murdock and Daredevil are one and the same. In addition to Kingpin, Daredevil faces off against his old foe Bullseye, who still hasn't made his Marvel-Netflix debut (though after the movie, I can see why it's taking so long).
Roulette: Speaking of Bullseye, he plays a central part in what is widely seen as one of the best Daredevil stories, penned by Frank Miller in the capper to his initial run with the series. The issue follows Daredevil visiting a paralyzed Bullseye in the hospital, where his archnemesis invites him to partake in a game of roulette. This quickly spirals into a terrifying cat-and-mouse game, unveiling more of Daredevil as a hero and Bullseye as one of his greatest villains.
King of Hell's Kitchen: Like the title suggests, Matt Murdock beats Wilson Fisk to the brink of death and becomes the Kingpin of Hell's Kitchen. It would jibe well with the show's darker turn on the character, and could explore how Matt deals with all that power.
There are hundreds of other stories and arcs that current showrunner Eric Oleson could dig into, or whoever takes over the show after Oleson. Either way, you don't have to fear the end of The Man Without Fear.
Daredevil season 3 premieres on Netflix on October 19, 2018.