Henry Cavill Would Love To Play Marvel's Captain Britain, Wouldn't Say No To James Bond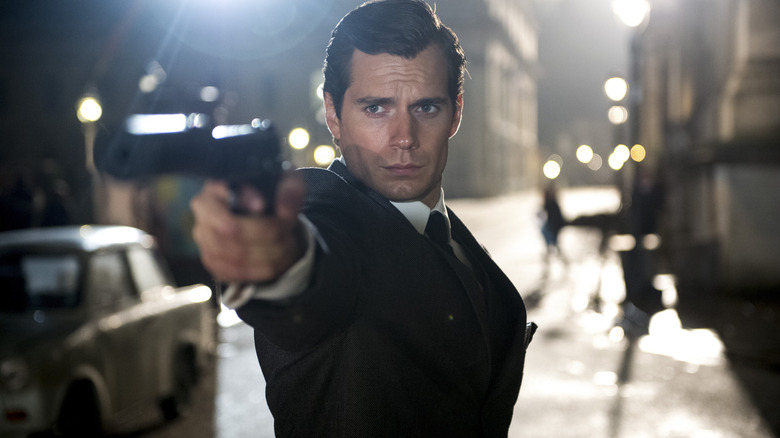 Warner Bros.
Ordinarily, playing the role of Superman in a series of (mostly) successful movies would tend to go down as an actor's most famous, beloved, and memorable performance. Though there's plenty of very vocal fans of his DC Universe appearances, Henry Cavill has leveraged his post-Superman opportunities to tackle even more talked-about projects, like his villainous turn in "Mission: Impossible – Fallout," his charming supporting role as famous detective Sherlock Holmes in Netflix's "Enola Holmes," and especially his ongoing gig as the lead of the Netflix series "The Witcher." 
As one of the more prominent and recognizable British actors currently working, Cavill has always been a popular fan-cast for the role of James Bond after the end of Daniel Craig's run with "No Time to Die" and, given the uncertainty of his future as Superman, any number of other superheroes — even if that means crossing the aisle to Marvel. Though Cavill doesn't actually confirm any details about prior or ongoing talks, he does at least comment on his interest in joining either of those franchises. Job interviews have to start somewhere, you know!
"I Do Love Being British"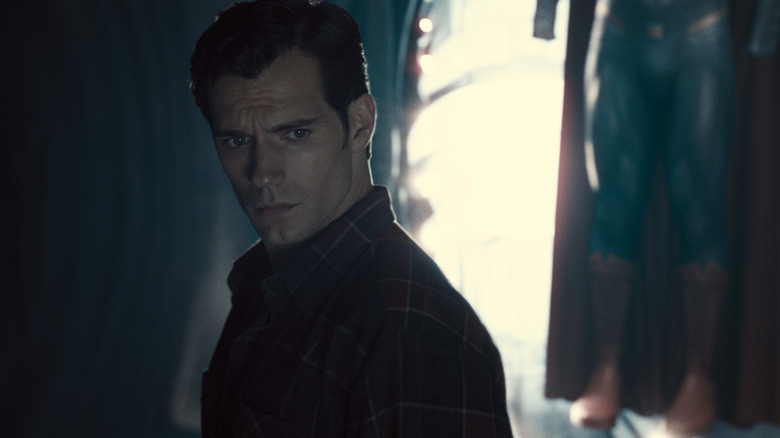 HBO Max
What's the number one rule when you're an in-demand blockbuster actor these days? Never say never when commenting on your interest in joining future superhero movies. Henry Cavill is already a veteran of Zack Snyder's DC Universe films, but who's to say he can't add another superhero to his busy schedule? This was basically Cavill's response when asked that very question in a profile for THR. Cavill answers:
"I'm never going to say a Marvel character that is already being played by someone else because everyone's doing such an amazing job. However, I have the internet and I have seen the various rumors about Captain Britain and that would be loads of fun to do a cool, modernized version of that — like the way they modernized Captain America. There's something fun about that, and I do love being British."
Man, how funny would it be for Cavill to go from playing the superhero formerly known to represent Truth, Justice, and the American Way, to jumping over to Marvel as a character literally named Captain Britain? This might not be quite as far-fetched as it sounds, given that there have been previous indications of Marvel's potential interest in a "Captain Britain" film. If you ask me, I'd hope Cavill steers clear of any more multi-year commitments that might rob us of far more interesting performances.
"Born to Play Bond"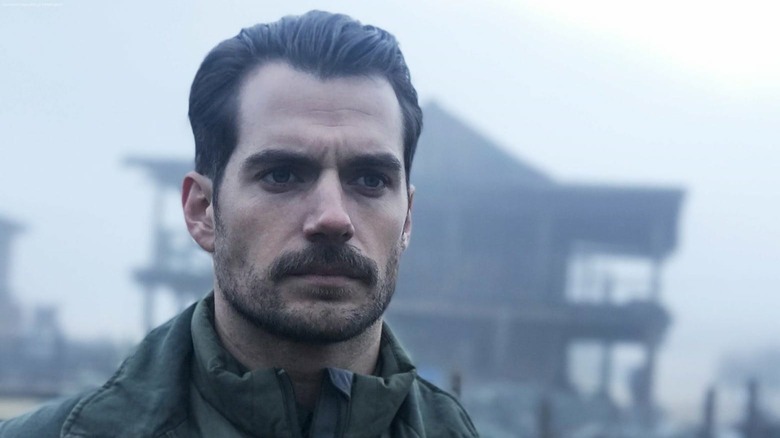 Paramount
Speaking of which, the subject of James Bond came up. In addition to the many fan-casts in favor of Cavill, no less an authority than "Mission: Impossible" director Christopher McQuarrie stated that, "He'd make an excellent Bond." Filmmaker Matthew Vaughn — who directs Cavill in the upcoming "Argylle" — also says to THR that Cavill "...was born to play Bond."
So does Cavill himself agree? Let's just say his answer is very diplomatic:
"I think it would be very exciting to have a conversation with the producers... In an ideal world, I'd never have to turn anything down. Nothing is off the table. It's an honor to even be part of that conversation."
This lines up with what Cavill has said in the past about possibly being offered the role, but who knows if the "Bond" producers are even seriously considering Cavill or any similar actors. In the meantime, Cavill has his hands tied with "The Witcher," Vaughn's "Argylle," the currently-filming "Enola Holmes" sequel, and the "Highlander" reboot.