Extraction 2: Release Date, Cast, And More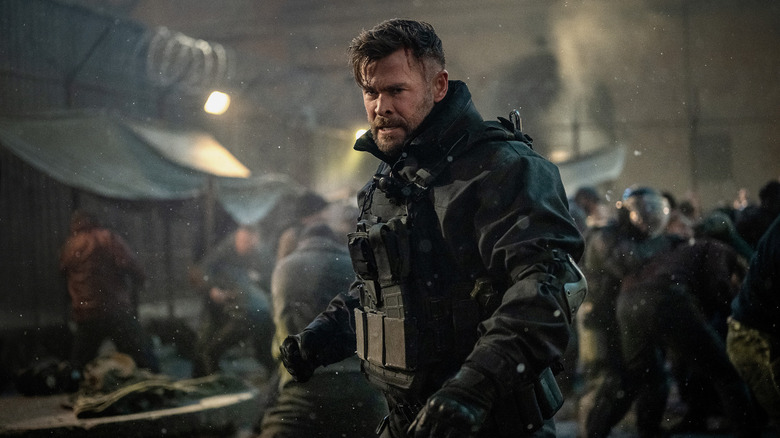 Netflix
When "Extraction" debuted in 2020, it broke viewership records for Netflix and became the most-watched original movie in the streaming service's history up until that point. A sequel wasn't guaranteed, but after early test screenings, director Sam Hargrave purposefully created an ambiguous ending to keep that option on the table should Netflix want to continue the story. After the first film performed so well (at least according to Netflix; they don't share hard viewership data, so we have to just take them at their word), it's no surprise the streamer decided to make a sequel. During 2021's "Tudum" event, Netflix confirmed earlier reports that "Extraction 2" is officially in the works, although information on the film slowed down afterward.
However, that doesn't mean that "Extraction 2" is no longer in production. Quite the contrary, actually, as it is actually gearing up to release soon! Check out everything you need to know about the upcoming Chris Hemsworth action thriller.
When and where to watch Extraction 2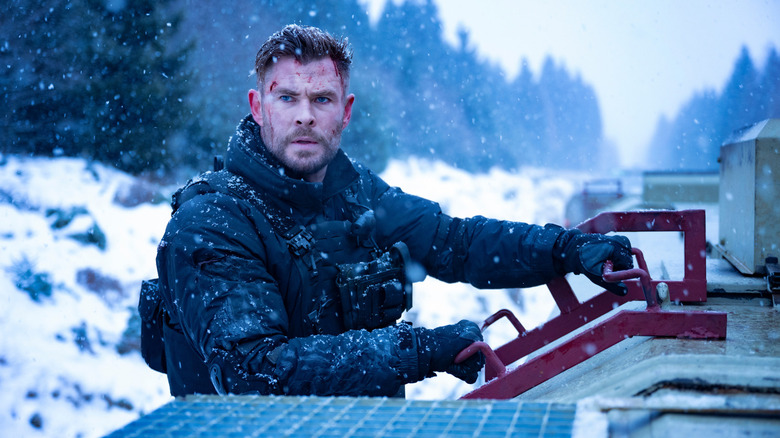 Netflix
The sequel will likely receive a small theatrical release in limited cities, although that has not been confirmed. Like the first movie, "Extraction 2" will primarily be available to watch on Netflix. While the TUDUM teaser only said that it was coming soon, we do thankfully have confirmation of when it will be streaming on the platform. June 16, 2023, will mark the release of "Extraction 2," according to Netflix's 2023 film slate announcement.
What will Extraction 2 will be about?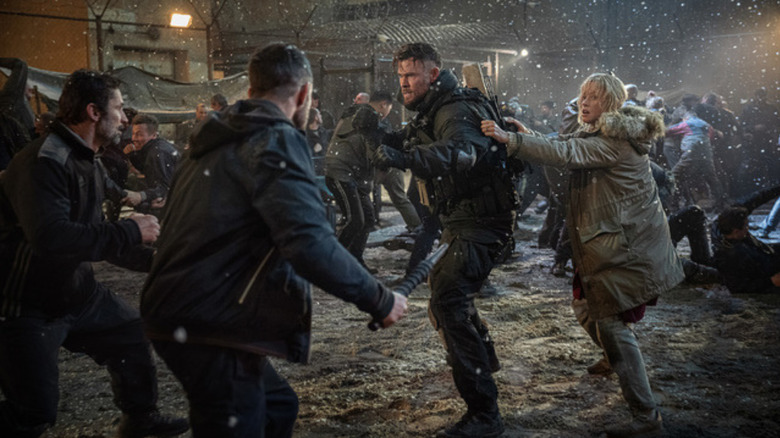 Netflix
The ending of "Extraction" featured ex-military mercenary Tyler Rake getting shot multiple times on a bridge in India after transporting his target – a young boy named Ovi – to safety. After taking an absurd amount of damage and having an emotional catharsis as he flashes back to his dead son, Rake falls over the edge of the bridge into the water, seemingly to his death. Eight months later, Ovi surfaces in a swimming pool and sees a figure standing at the edge of the pool watching him. Is that mystery figure Rake? Is it some other random dude?
Now we have an answer. According to Netflix, "Extraction 2" will feature the return of Tyler Rake as he takes on another dangerous mission. This time, he is tasked with locating and freeing the family of a Georgian gangster from the high-security prison they're being kept in. While no other details on characters or motivations are currently known, it's safe to assume that the gangster's family knows a lot of the criminal world's dirty deeds, making their safety a dangerous thing to keep and, well, extract.
Who's in the Extraction 2 cast and crew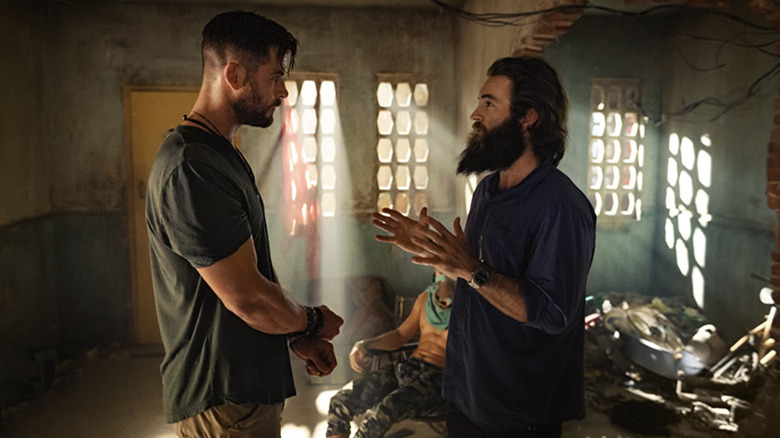 Netflix
Chris Hemsworth ("Thor: Ragnarok") will be back to reprise his role as Tyler Rake. We don't know if Rudhraksh Jaiswal will be back as Ovi, or if we'll see any of the earlier days of Rake and Gaspar, played by "Stranger Things" actor David Harbour. However, we do know that Golshifteh Farahani will reprise her role as Rake's handler, Nik, while Adam Bessa will return as Nik's teammate Yaz.
If the filmmakers do decide to go back in time, we'd love to see more of Saju Rav, the head of Ovi's father's personal security unit who was also tasked with rescuing the boy in the first movie. He definitively died in that climactic bridge shootout, but actor Randeep Hooda brought such a palpable swagger and propulsive quality to that role that it could be fun to explore his character further.
Joe Russo ("Avengers: Endgame"), who wrote the original, is confirmed to be back as a writer and producer, and as will director Sam Hargrave. 
Expect a lot of action in Extraction 2
As you can probably tell from the exclusive first look above, "Extraction 2" is going to be even more action-packed than its predecessor. This isn't a surprise – after all, sequels get bigger and better with every entry! However, "Extraction 2" looks especially daunting, with explosions and massive fight sequences a plenty.
"With the title of 2 behind your name," said Hargrave in the behind-the-scenes featurette, "you have to bring at least twice the action."
With the stuntwork that they're doing, maybe Rake won't be able to get away the danger like last time. However, time will tell if he'll be up to the extreme tasks ahead of him in "Extraction 2."
What will Extraction 2 be rated?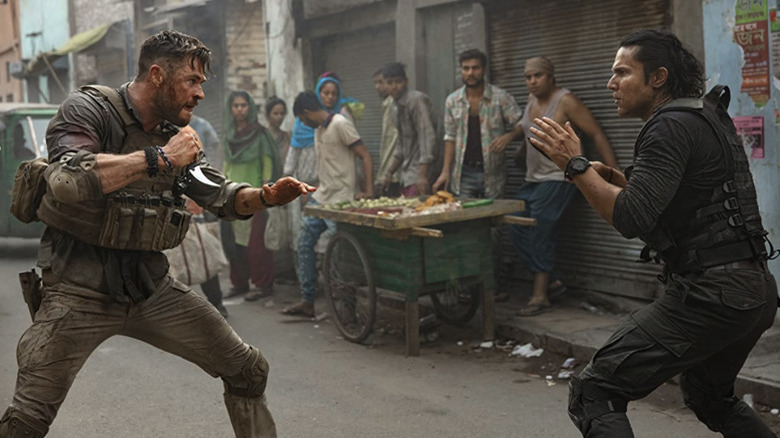 Netflix
"Extraction 2" currently does not have an MPA rating. However, if "Extraction 2" is anything like its predecessor, then it probably won't be suitable to watch with kids around. The first "Extraction" was rated R for "strong bloody violence throughout, language and brief drug use." Given how the sequel is expected to be bigger and bolder than its predecessor, we can expect it to also receive an R rating.
Watch the Extraction 2 trailer
"Extraction 2" will release on June 16, 2023, for Netflix subscribers around the world. In the meantime, read the official synopsis below:
"After barely surviving the events of the first movie, Rake is back as the Australian black ops mercenary, tasked with another deadly mission: rescuing the battered family of a ruthless Georgian gangster from the prison where they are being held."