Avatar 2: Release Date, Cast, And More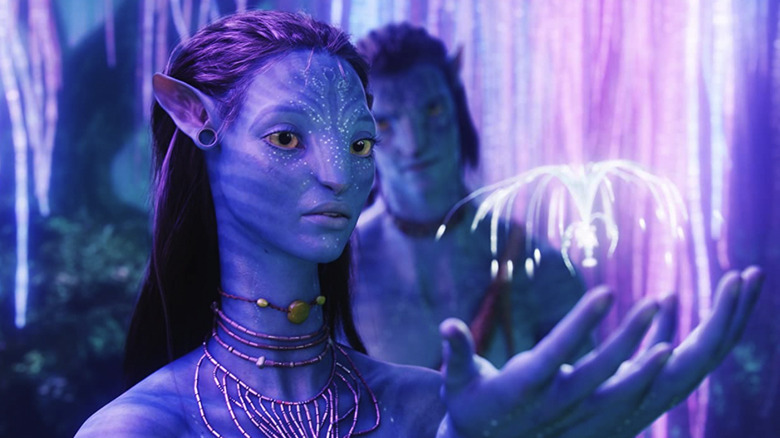 20th Century Fox
(Welcome to ...And More, our no-frills, zero B.S. guide to when and where you can watch upcoming movies and shows, and everything else you could possibly stand to know.)
It feels deeply hubristic to write an article about "Avatar 2" when the sequel has already been delayed a comical number of times. But to borrow a Na'vi phrase from the first film, "Fìketuwongìl ke nayume ke'ut." (Everyone reading this is surely fluent in Na'vi, but just in case there are a few stragglers out there who haven't learned the fictional language yet, that phrase means, "this alien will learn nothing.") So while further delays are always possible – and heck, maybe even probable with this particular movie – let's throw caution to the wind and explore what we know about "Avatar 2" so far.
Avatar 2 Release Date and Where You Can Watch It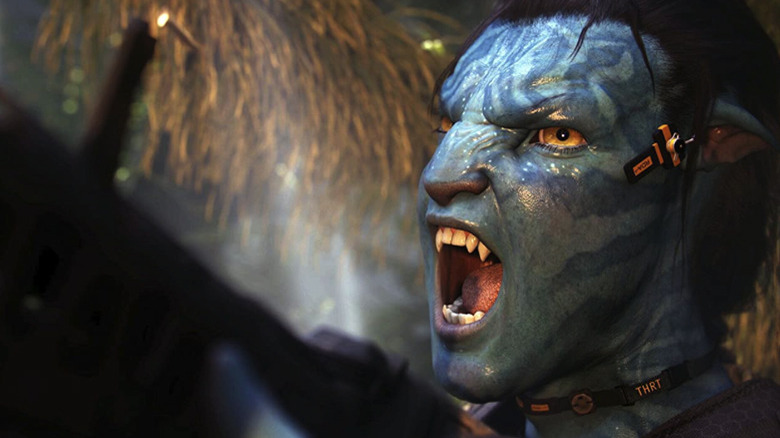 20th Century Fox
"Avatar 2" is slated to hit theaters on December 16, 2022, and as of now, we assume the film will receive an exclusive theatrical release. (Since the status of COVID-19 in late 2022 is still a mystery, there's a possibility that could change, but considering the first film held the record for years as the highest grossing movie of all time, it's safe to say that the studio wants to recapture that glory again.) 
The film was originally slated to be released in December of 2014, and every subsequent delay has lent credence to the Internet joke that the film will actually never see the light of day. But if there's one lesson the entertainment industry should have learned by now, it's to never underestimate the director of this movie – he's proven naysayers wrong time and time again, and I wouldn't be surprised if he does the same thing here.
What is Avatar 2?
20th Century Fox
The sequel to the 2009 sci-fi mega-hit, "Avatar 2" will follow the new family of Jake Sully and Neytiri, the protagonists of the original movie, as they are forced to leave their home and explore different areas of the planet Pandora. The sequels (there are plans all the way up through "Avatar 5") will use underwater motion capture to take audiences into the seas of Pandora, and the Sully children will be major characters across the next batch of movies. And the key relationship between Jake and Neytiri sounds like it might be hitting a bit of a rough patch: in a previous interview, the director revealed that there is "a three-page argument scene between Jake and Neytiri, a marital dispute, very, very critical to the storyline. I wound up shooting it all from the point of view of the eight year old hiding under the structure and peeking in."
Avatar 2 Director, Writer, and More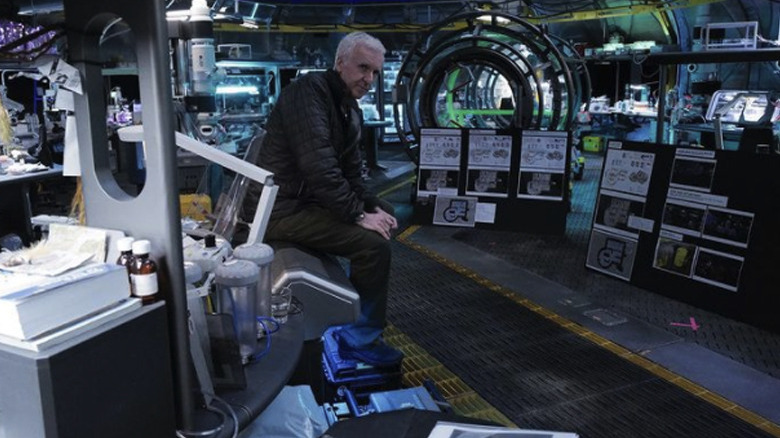 Jon Landau
James Cameron, who has not directed a feature film since 2009's original "Avatar," returns as the director of "Avatar 2." He co-wrote this sequel with Josh Friedman, whose credits include "Terminator: The Sarah Connor Chronicles" and the new AppleTV+ adaptation of "Foundation." Cameron produces the movie alongside his longtime producing partner Jon Landau, and Russell Carpenter ("True Lies," "Titanic," "Ant-Man") is serving as the cinematographer.
Avatar 2 Cast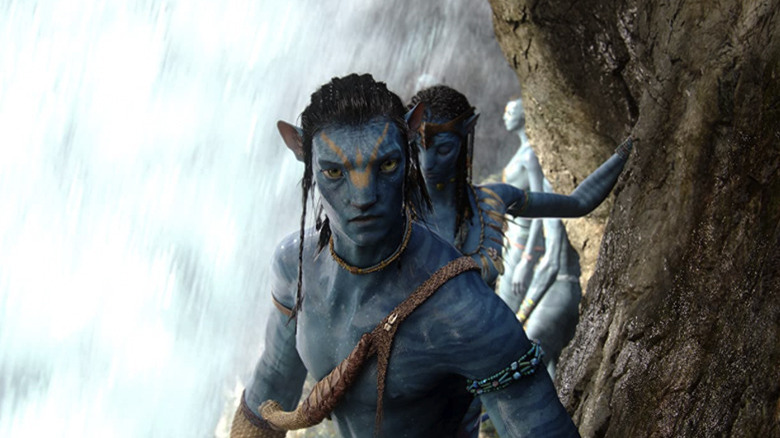 20th Century Fox
Sam Worthington and Zoe Saldana are back as Jake and Neytiri. The film also sees the return of Sigourney Weaver, CCH Pounder, Joel David Moore, Dileep Rao, Giovanni Ribisi, Matt Gerald, and Stephen Lang. New additions include Kate Winslet, Michelle Yeoh, Cliff Curtis, Edie Falco, Jemaine Clement, and Oona Chaplin. Plus, there's a whole gaggle of child actors who have been cast as a younger generation of "Avatar" characters: Jack Champion, Trinity Bliss, Bailey Bass, Jamie Flatters, Britain Dalton, Filip Geljo, and Duane Evans Jr.