Avatar Was Just Removed From Disney+ Ahead Of Its Theatrical Re-Release Next Month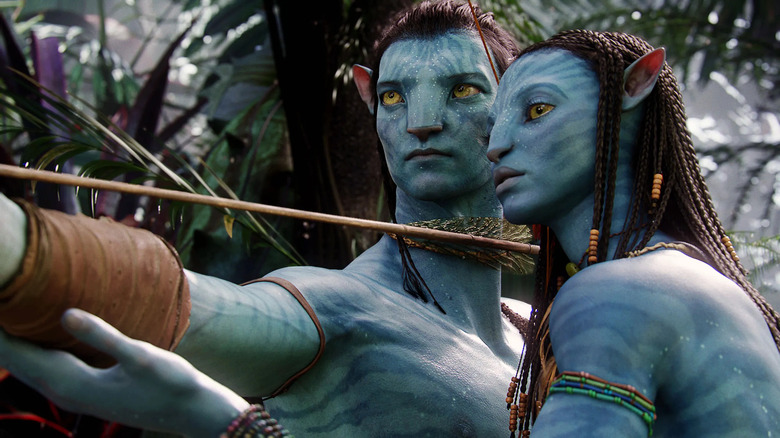 20th Century Studios
If you waited this long to see the 2009 sci-fi epic "Avatar," I'm sorry to report that you'll have to wait a while longer to watch it on streaming again. The film has now been removed from Disney+ ahead of its upcoming theatrical re-release in September.
/Film has confirmed that the film has quietly disappeared from the streamer without any prior notice to subscribers worldwide. The movie is set to be re-released in theaters next month, on September 23, so it appears the company has decided to take advantage of the opportunity a tad early. Either way, it's clear Disney is trying to redirect fans to the theaters for an extra cash grab ahead of the new film's release.
The theatrical rerelease of "Avatar" was announced as a precursor to the release of the "Avatar" sequel film "Avatar: The Way of Water" on December 16, 2022. No matter what, "Avatar: The Way of Water" will probably see a large box office return, so why not tack on the original for an appetizer? It probably will get fans hyped for the new movie's release, but it is worth it to note that we're still in a pandemic. Theaters are rebounding in a big way from the dips they saw during the early months of Covid's reign, especially pre-vaccines, but everyone's risk level is different so some are returning to theaters and others are still mostly utilizing streaming options. 
There's no word as of yet on when or if "Avatar" will return to Disney+, but it stands to reason it will make an appearance there again eventually.
The Avatar sequels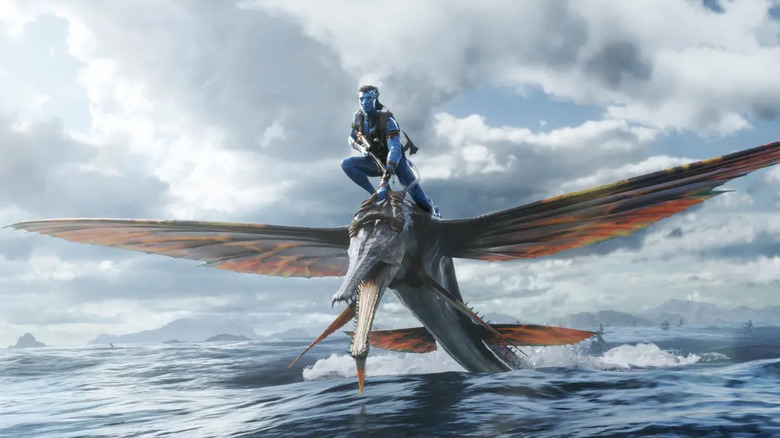 20th Century Studios
The "Avatar" franchise has simmered down a bit since its highly discussed debut in 2009. James Cameron's film was divisive at the time, but it broke multiple box office records and has generally been lauded as favorable over time despite some opinions to the contrary. It's certainly not a film for everyone, but those who do deeply connect with the movie will certainly be happy to know that Cameron plans to release a third installment following "Avatar: The Way of Water."
That installment's release has been delayed several times, but it is currently scheduled to arrive in theaters on December 24, 2024. And while we're at it, there are two more installments on deck with release dates on the books, if you can believe it. The fourth and fifth installments to the "Avatar" franchise will, as of this writing, release on December 18, 2026, and December 22, 2028, respectively. Plus, original stars Sam Worthington and Zoe Saldana are returning to their roles in "Avatar: The Way of Water" and the subsequent sequels.
Basically, we're covered on "Avatar" movies for the foreseeable future.