/Filmcast Ep. 35 - Towelhead (GUEST: Stephen Tobolowsky)


We may receive a commission on purchases made from links.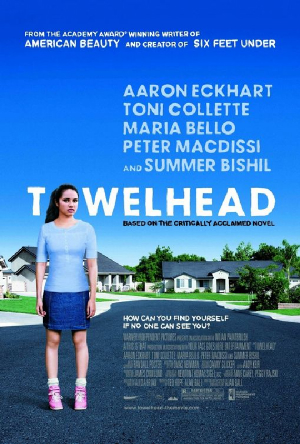 In this episode of the /Filmcast, Dave Chen, Devindra Hardawar, and Adam Quigley discuss their thoughts on this year's deeply unsatisfying Oscar nominations, reflect on the intellectual bankruptcy of a Tom and Jerry movie, and vehemently debate the merits of Alan Ball's Towelhead. We're joined by special guest and /Filmcast favorite, actor Stephen Tobolowsky promoting the new Blu-Ray release of Groundhog Day.
Join us next week on Monday 9 PM EST / 6 PM PST as we review Taken with Liam Neeson. As always, feel free to e-mail us at slashfilmcast[AT]gmail.com or call us at (781) 583-1993.
Download or Play Now:
Shownotes
Introduction
(00:20) Welcoming Stephen Tobolowsky
What Have We Watched
David Chen (14:07): Waltz with Bashir, Max Payne
Stephen Tobolowsky (22:07): The Class, Gomorra, The Tour, Masquerade (from Algeria), Ploning
Devindra (32:58): Friday Night Lights, The Mentalist
Adam (34:30): Lost, RocknRolla, How I Met Your Mother
Quick News Announcements
News Discussion
(46:46) Oscar Nominations
(1:04:45) Tintin Casting Announced
(1:12:55) A Veronica Mars film might happen?
Featured Review
(1:16:15) Towelhead
Credits
Our music comes from Point 22 courtesy of the Podsafe Network, and Brad Sucks
If you'd like advertise with us or sponsor us, please e-mail slashfilmcast@gmail.com.
Contact us at our new voicemail number: 781-583-1993
You can donate and support the /Filmcast by going to www.slashfilmcast.com and clicking on the right-hand side "Donate" links!