Why Did Ryan Gosling Leave Peter Jackson's The Lovely Bones?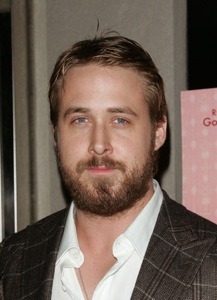 Yesterday we reported that Mark Wahlberg had replaced Ryan Gosling in Peter Jackson's big screen adaptation of The Lovely Bones, just hours before the movie began production. The full details of why the last minute change was made, had not been revealed, until now. According to the Los Angeles Times, Gosling's weight gain was too much for the Lord of the Rings director.
Gosling showed up to start work "looking like he'd donned a fat suit." The actor had told Jackson that he was going to "gain some weight to age himself up to play the part," but the result was far from expected.
"Jackson was still expecting some movie star allure – not paunch and a beard."
New York Post's Page Six has a different take, claiming that Gosling's demanding and controlling attitude led to the actor's replacement. According to the gossip column:
"'Peter couldn't stand Ryan,' said one source. Though Variety reported that Gosling had "stepped down" and was replaced by Mark Wahlberg, our source said, 'Ryan cut his own hair, and was fighting with wardrobe. He was so demanding . . . Peter booted him two days before filming started.'"
Gosling is a great actor, with a lot of potential, but it seems like he's letting the critical acclaim get to his head. A director directs, and an actor acts.