Greta Gerwig's Barbie Movie Almost Included Saoirse Ronan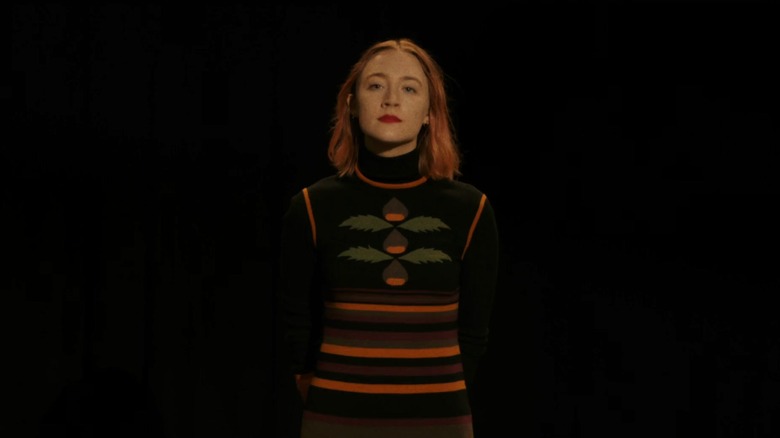 A24
We're still a year away from finally getting to live our plastic fantasies with Greta Gerwig's "Barbie" movie starring Margot Robbie ... and everyone else in Hollywood. But we've not been able to shut up about our excitement. The world's favorite fashion doll has been around for over six decades, but this will be Barbara Millicent Roberts' first live-action appearance outside of parody videos and variety show sketches.
Gerwig, Robbie, and the rest of the "Barbie" creative team have kept their lips painted on in terms of the film's plot, but we do know that the majority of the star-studded cast will be playing the many different styles of Barbie and Ken, allowing for endless storytelling opportunities. It seemed like Gerwig nabbed just about every who's who in the industry, but noticeably absent was the star of her first two features "Lady Bird" and "Little Women," the brilliant Saoirse Ronan. Thanks to an exclusive interview with People, we've learned that Ronan's absence was the result of unfortunate timing.
"I was supposed to do a cameo because I live in London and they were [filming] there," Ronan told People. Unfortunately, the shoot conflicted with Ronan's upcoming drama "The Outrun" which was filming in Scotland at the same time. "There was a whole character I was going to play — another Barbie," Ronan said. "I was gutted I couldn't do it." If the stars align, Ronan is still hoping that she can pop in for a random appearance of some sort. "I have texted Margot and Greta and I'm like, 'If you're doing any pick-up [shots], maybe I can just walk through the background?'"
A winning combination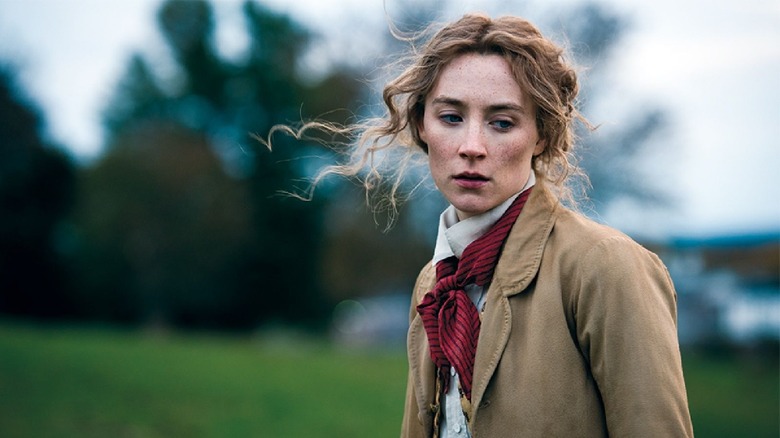 Sony Pictures Releasing
It's not unheard of for directors to frequently collaborate with the same actors, with Scorsese and De Niro, Hitcock and Stewart, Carpenter and Russell, Peele and Kaluuya, as well as Lynch and Dern all representing some of the greatest partnerships in cinematic history. Greta Gerwig has been writing, acting, and directing for years, but it was her first solo directorial effort, "Lady Bird," that skyrocketed her to mainstream attention. Ronan starred in [extreme Beanie Feldstein voice] the titular role, with Gerwig earning Academy Award nominations for Best Director and Best Original Screenplay.
Her second feature was the coming-of-age period drama based on Louisa May Alcott's classic novel, "Little Women." Again, Ronan starred in arguably the best interpretation of Josephine "Jo" March ever put to screen, and gave sapphics the ultimate "women" gif to use in our everyday lives. She was nominated for Best Actress at the Academy Awards, while Gerwig was nominated for Best Adapted Screenplay and Best Picture. Had Ronan been able to join the "Barbie" sleepover, she and Gerwig would have been able to pull a collaborative hat trick. 
Alas, it seems we will have to wait for the duo's next joint effort. Who knows, maybe the "Barbie" film will be so well received we'll need a "Midge" spin-off and Gerwig will know exactly who to call.