Hari Nef's Barbie Audition Nailed The Tone Greta Gerwig Was Going For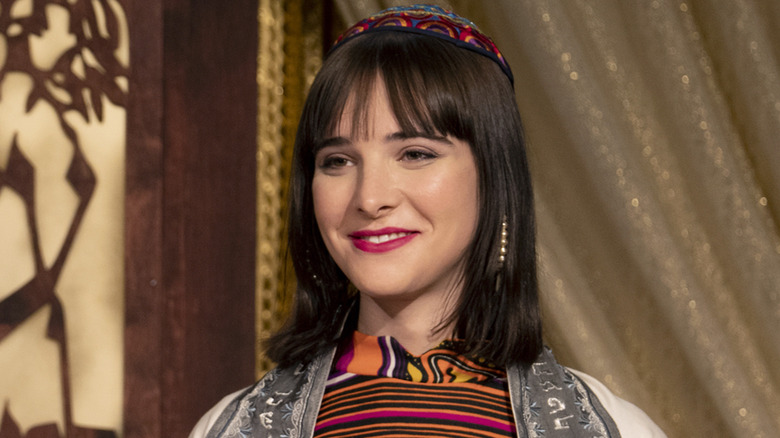 HBO
Greta Gerwig's "Barbie" is full of surprises. Margot Robbie is set to play the titular lead opposite Ryan Gosling as Ken. "Assassination Nation" and "Transparent" actress Hari Nef has also joined the cast, and there's a rumor reported by Vulture that she and Issa Rae will be playing Barbies from alternate universes.
Gerwig began her career as an actress, and her breakout role was in the 2012 black-and-white rom-com "Frances Ha," opposite Adam Driver. She first made her directorial debut in 2017 with the quirky coming-of-age drama "Ladybird," and next adapted Louisa May Alcott's classic novel "Little Women" into a star-studded feature film. In her work so far, Gerwig has established a joyful sincerity and cheeky humor that has become her trademark. She has proved that she can put a unique spin on classic female characters through "Little Women," and seems poised to do it again with "Barbie."
Now Hari Nef is an up-and-coming actress. She earned a name for herself with recurring roles in the television shows "Transparent" as Gittel and "You" as Blythe. She also starred in the 2018 crime thriller "Assassination Nation" as Bex, opposite Maude Apatow of "Euphoria" fame. In 2022, she made a singular appearance on the "Sex and the City" spin-off series "And Just Like That" as Rabbi Jen, and she popped up on Amazon's "The Marvelous Mrs. Maisel" as L. Roy Dunham. And as it turns out, Nef made quite the impression on Gerwig during her "Barbie" audition.
Gerwig flipped out when she saw Nef's audition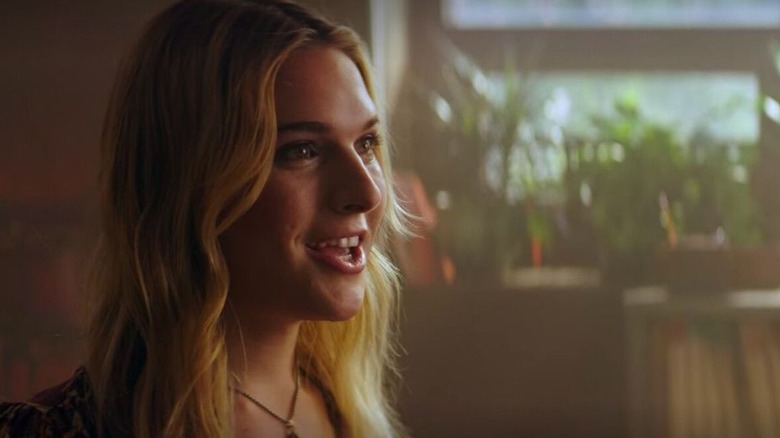 Netflix
All of Nef's roles have been comedic characters with real dramatic depth. Blythe, for example, appears to be a vapid adversary of the main character at first, but later becomes a trusted friend. She is as ditzy as it is witty, as bookish as she is air-headed. Meanwhile, Bex is a teenager who toes a similar line between sage wisdom and youthful unawareness. This creative palette makes her the perfect fit for a Gerwig project, and the director herself couldn't agree more.
The first time Gerwig saw Nef's audition tape, the director "just flipped out," she tells Vogue. Gerwig immediately recognized that Nef had captured the her movie perfectly. "I ran into the producer's office with a computer and pressed play and said, 'That is it. That is our movie.'" Nef totally understood the balance that Gerwig was trying to strike between irony and sincerity without being instructed. "She had a joyfulness and playfulness and twinkling intelligent humor, which was exactly the tone: knowing but not snarky, buoyant but not vapid," the director explains.
"Barbie" has built up a lot of hype already, but all the ingredients promise to deliver. The cast is stacked, the director is acclaimed, and the franchise is recognized worldwide. Hari Nef is the cherry on top to what might end up being the best film of 2023.