The Outrun: Saoirse Ronan To Lead Memoir Adaptation From The Unforgivable Director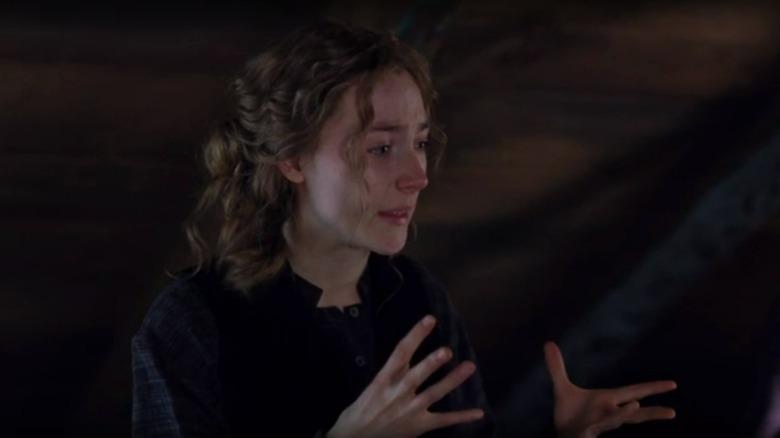 Sony Pictures
Despite establishing herself multiple times over as one of the most talented young actors around, one glance at Saoirse Ronan's filmography suggests she has carefully gone out of her way to pick and choose her projects in recent years with an eye on only the most interesting and promising roles. After the one-two-three punch of "Little Women," "Ammonite," and a brief but memorable appearance in "The French Dispatch," Ronan is now joining a buzzy new production based on a best-selling memoir. Titled "The Outrun," the adaptation will be directed and co-written by Nora Fingscheidt, most well-known for directing last year's Sandra Bullock and Viola Davis-starring movie, "The Unforgivable," for Netflix. If you ask me, after missing out on the Academy Award for Best Actress every other year since 2015, well, nobody could blame Ronan for outright gunning for that Oscar with this project.
The details on this new production come from Variety, and its report describes Ronan as playing a woman named Rona, a character that has just recently been released from a stint in rehab for alcoholism and returns home to the Orkney Islands in Scotland (it's not Ireland, but maybe Ronan will actually get to use her natural accent!) after over ten years away. According to the plot description, her visit to her homeland helps her as she "reconnects with the dramatic landscape where she grew up" and uncovers childhood memories that "merge with the more recent challenging events that have set her on the path to recovery." Check out all the details below!
The Outrun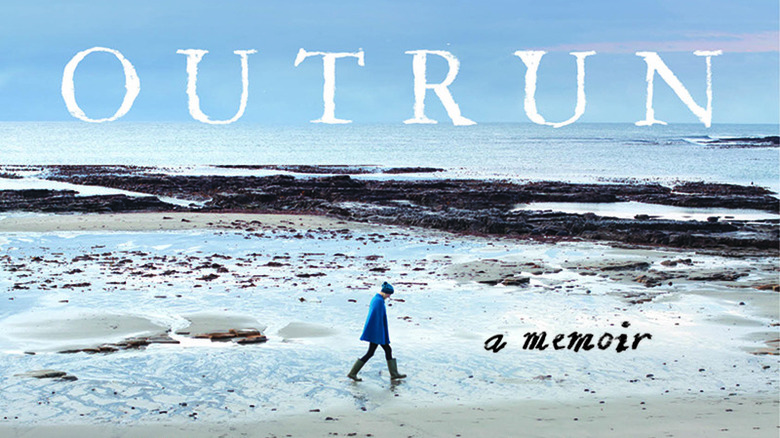 Canongate
According to the initial report, both Fingscheidt and original author Amy Liptrot have co-written the adaptation of the latter's book, which has been a top ten bestseller for The Sunday Times, won its author the 2017 PEN Ackerley Prize and the 2016 Wainwright Prize, and even made the "modern classics" list for Canongate. The memoir deals with alcoholism and nature, which Saoirse Ronan commented on in a statement. As she put it in an honest and forthright comment:
"It was Amy's voice that first drew me to 'The Outrun. Her unusual way of seeing things in a way that perhaps you only can when you've been to the darkest place you can go within yourself. I have been waiting to play a part like this — the messiness, hopefulness, dreaminess, authenticity, and humor we want to achieve — I've been scared of it, but with Nora I feel ready."
No other casting details have been announced, though Ronan will also produce the film alongside her "Mary Queen of Scots" co-star Jack Lowden. Ronan will next appear in the upcoming murder-mystery movie titled "See How They Run."
The synopsis of "The Outrun," courtesy of Goodreads, is as follows:
When Amy Liptrot returns to Orkney after more than a decade away, she is drawn back to the Outrun on the sheep farm where she grew up. Approaching the land that was once home, memories of her childhood merge with the recent events that have set her on this journey.

Amy was shaped by the cycle of the seasons, birth and death on the farm, and her father's mental illness, which were as much a part of her childhood as the wild, carefree existence on Orkney. But as she grew up, she longed to leave this remote life. She moved to London and found herself in a hedonistic cycle. Unable to control her drinking, alcohol gradually took over. Now thirty, she finds herself washed up back home on Orkney, standing unstable at the cliff edge, trying to come to terms with what happened to her in London.

Spending early mornings swimming in the bracingly cold sea, the days tracking Orkney's wildlife—puffins nesting on sea stacks, arctic terns swooping close enough to feel their wings—and nights searching the sky for the Merry Dancers, Amy slowly makes the journey toward recovery from addiction.