Superhero Bits: Superhero Movie Trailers At The Super Bowl, A Death Knell For The Arrowverse & More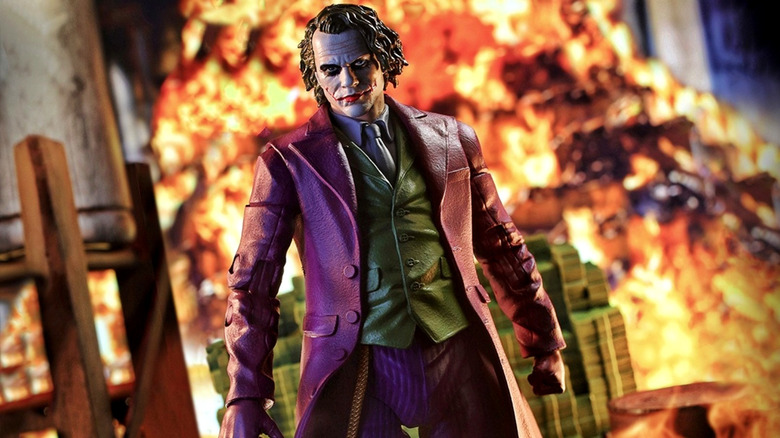 McFarlane Toys
(Superhero Bits is a collection of stories, updates, and videos about anything and everything inspired by the comics of Marvel, DC, and more. For comic book movies, TV shows, merchandise, events, and whatever catches our eye, this is the place to find anything that falls through the cracks.)
In this edition of Superhero Bits:
Several superhero movies are getting trailers during the Super Bowl.
The Arrowverse is probably good and truly on its deathbed.
"Deadpool 3" adds a key member to its production team.
A new clip from the "Legion of Super-Heroes" animated movie.
MCU Phase 3 variant covers revealed by Marvel Comics
Marvel Comics is helping fans relive the epic epicness that was Phase 3 of the MCU. With Phase 4 in the rearview mirror and Phase 5 on the horizon, now might be a good time to reflect on the final films in the Infinity Saga. As we can see here, Marvel is releasing several new variant covers honoring films such as "Black Panther," "Captain America: Civil War," and "Captain Marvel." The covers will hit stands throughout March and April. A full list of titles and some more preview art can be found by clicking here.
Supergirl meets the team in new Legion of Super-Heroes clip
Next week, DC releases its latest animated film in the form of "Legion of Super-Heroes," which will see Supergirl and a bunch of other young heroes taking the spotlight. Warner Bros. has released a new clip from the film, which features Supergirl meeting the rest of the young team, including Arms Fall Off Boy, among others. Those interested in checking the movie out can do so on February 7, 2023, when it arrives on 4K Ultra HD, Blu-ray, and Digital. In the meantime, check out the clip for yourself above.
The CW's recent layoffs pretty much nail the coffin shut for the Arrowverse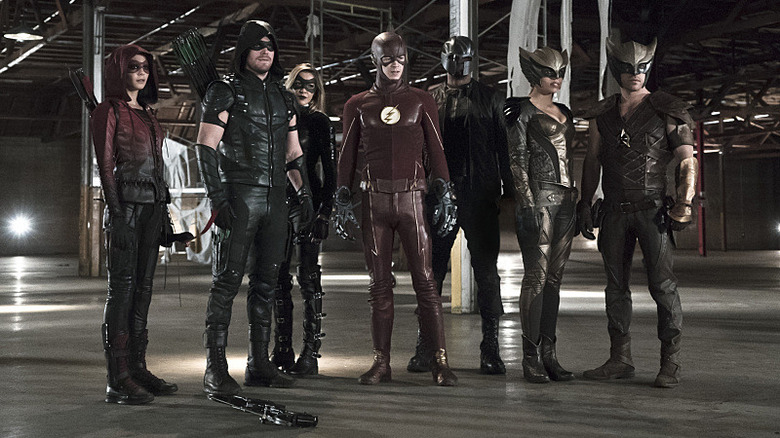 The CW
I've talked a lot about the probable death of the Arrowverse in this column over the last year or so, largely because The CW was sold to Nexstar. The new owners went on a killing spree, canceling shows left and right after they took over. The Arrowverse was already winding down, with "Supergirl" ending and "The Flash" about to begin its final season next week. Now? According to The Hollywood Reporter, the network has laid off even more employees, including many key members of its programming department, particularly in the scripted arena. Executive VP of current programming Michael Roberts and executive VP of development Gaye Hirsch were among those laid off. Not only that, but the cost to produce "Superman & Lois" is pegged at $5 million per episode in this article, and the whole idea for Nexstar is to produce cheaper programming to make the network profitable, with perhaps only three scripted shows on the air at once. All of this to say, once "Superman & Lois" season 3 and "Gotham Knights" season 1 air, it's almost certainly over.
You can now try Marvel's Midnight Suns for free
Curious to try Marvel's Midnight Suns? We got you covered with a Game Trial featuring the opening hours of the game — Now available on Xbox Series X|S and on PlayStation 5 for PlayStation Plus Premium players.

Don't wait, check it out for yourself! https://t.co/Usb8rHKpuG pic.twitter.com/MOoNzXqUPW

— Marvel's Midnight Suns (@midnightsuns) February 3, 2023
Those who have been interested in giving "Marvel's Midnight Suns" a try now have next to no excuse not to. 2K has announced that they have released a free trial, which includes the first hours of the acclaimed game. So, how does one take advantage of this? The trial is available for all players on Xbox Series X, Xbox series S, and is available for PlayStation Plus Premium players on PlayStation 5. To get the trial, just navigate to the "Marvel's Midnight Suns" store page on your console and select the trial option. Simple as that! After the trial, you can decide to go the distance with a purchase or not.
The Penguin HBO Max series will be eight episodes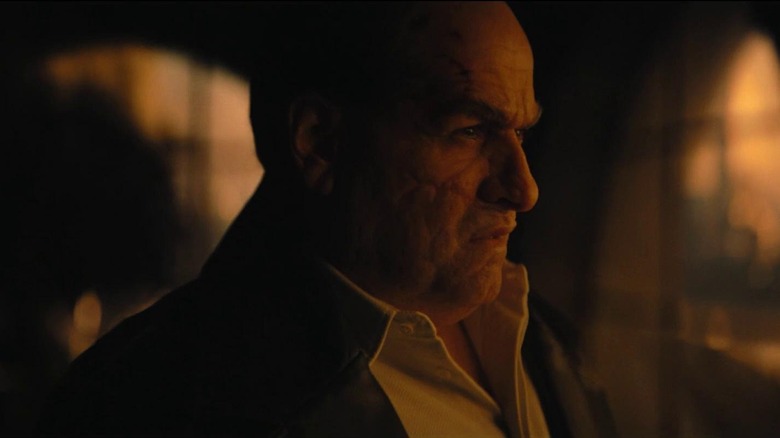 Warner Bros.
With filming expected to begin on "The Batman" spin-off soon, Colin Farrell has offered just a bit of insight into his Penguin solo show for HBO Max. Speaking with Variety, the Oscar-nominated actor said that the show will be eight episodes (or eight parts, rather) that will focus on the aftermath of Carmine Falcone's death, and what that does to Gotham City. Here's what he had to say about it:
"It's going to be an eight-part thing. Around Oz's rise to power, filling that power vacuum created when Falcone was killed. Matt's idea was to have the Penguin show begin about a week after the end of the Batman film. And if it works, if the trajectory is interesting, and the audience goes for it, and we do our jobs right, the second Penguin feature will pick up where the HBO show will end."
"The Penguin" does not yet have a release date set.
Deadpool 3 adds George Cottle as second unit director/stunt coordinator
It looks like things are moving right along on the "Deadpool 3" front. Case in point, George Cottle has been added to the team, and is currently listed on IMDB as both the stunt coordinator and second unit director. Cottle previously served as the second unit director on both "Spider-Man: Far From Home" and "Spider-Man: No Way Home," and has been working as a stunt man in the business for years. So adding him to the film in these roles makes a great deal of sense. So far as casting goes, all we know so far is that Ryan Reynolds and Hugh Jackman will be appearing as Deadpool and Wolverine, respectively. "Deadpool 3" is currently set to hit theaters on November 8, 2024.
The Flash, Quantumania, and more trailers to air during the Super Bowl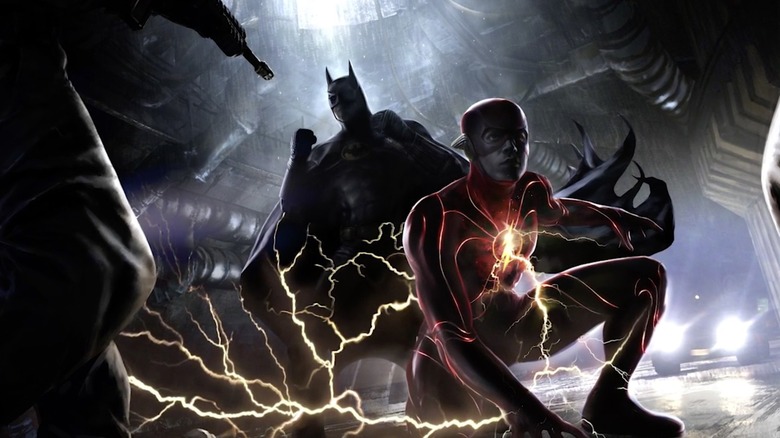 Warner Bros.
Superhero movie fans who aren't necessarily big fans of football will still have good reason to tune into the "Super Bowl" on February 12, 2023. That's because, as per Deadline, quite a few comic book movies will be airing spots during the big game. On the DC side, we'll be getting a new trailer for "The Flash" movie, which is finally coming out despite all of its many troubles. (For what it's worth, DC Studios co-head James Gunn had some pretty bold, positive things to say about the film recently.) Meanwhile, on the Marvel side, "Ant-Man and the Wasp: Quantumania," "Guardians of the Galaxy Vol. 3," and "The Marvels" are all expected to drop trailers as well. So there should be much to discuss come Monday the 13th.
Ant-Man and the Wasp: Quantumania Emerald City spot
Speaking of trailers, Marvel has released another new minute-long spot for "Quantumania," which is set to hit theaters in exactly two weeks on February 17, 2023. Though, admittedly, this one is borderline getting into spoiler territory at certain points, with some plot points dropped, and new lines from Kang teasing a bit more regarding his plans. Granted, one expects the film's biggest secrets are still being kept tightly under lock and key. That having been said, those who are already firmly sold on the film can probably skip over this one. Everyone else, check it out for yourself above.
Joker from The Dark Knight by McFarlane Toys
Lastly, McFarlane Toys is continuing to tease its upcoming Build-A Wave line inspired by Chrisopher Nolan's "The Dark Knight" trilogy. The latest addition to the lineup is none other than The Joker, from Nolan's 2008 masterpiece that featured Heath Ledger's legendary, Oscar-winning performance as Batman's arch-nemesis. The photo is of a scene towards the end of the movie that sees Joker burning his half of the mob's money to make a point. It looks damn good in action figure form as well, it turns out. No word yet on pricing, retailer availability, or a release date, but those details are expected soon. Stay tuned.