Ana De Armas Will Explore 'A New Pocket' Of John Wick's World In Spin-Off Movie Ballerina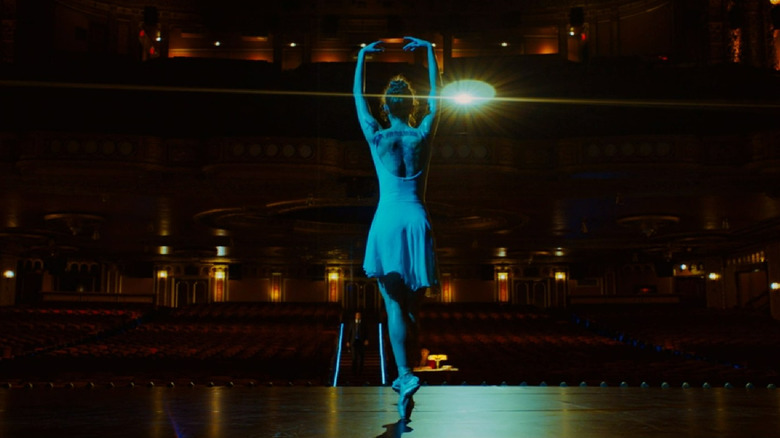 Lionsgate
Keanu Reeves is really excited to see Ana de Armas draw blood. Both are set to star in "Ballerina," a "John Wick" spin-off that will see de Armas take over the role of Rooney from Unity Phelan, who portrayed the ballerina-turned-assassin in "John Wick: Chapter 3 – Parabellum." In an interview with Total Film for their February issue — on shelves from Thursday, February 2 — Reeves said, "[The director Len Wiseman] has a vision, but is also embracing, affectionately, the world of John Wick ... there's a reason for [John] to be in 'Ballerina;' it's very organic. And working with Ana was great. She really loves action, and she's really good at it." Like we said, Reeves is just really, really excited for de Armas to be attacking someone else for a change.
As with the first "John Wick," "Ballerina" is set to be a revenge flick with Rooney (de Armas) hunting down those who murdered her family. (The spin-off takes place between the events of "Chapter 3" and "Chapter 4." It also stars Ian McShane, Lance Reddick, and Anjelica Huston.) And if Shay Hatten — who co-wrote the screenplay for "Ballerina" with Emerald Fennell ("Promising Young Woman") — has his way, then de Armas' quest for vengeance will be the beginning of something much bigger. Here's the story, as shared by Hatten.
Welcome to the John Wick universe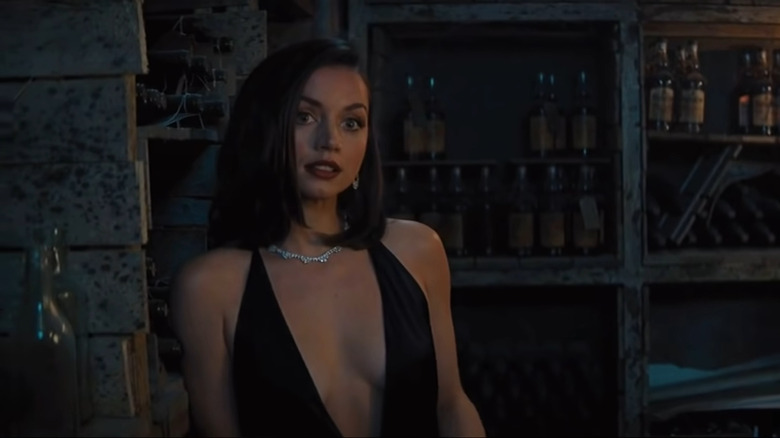 MGM/Eon Productions
In the Total Film interview, "Ballerina" co-writer Shay Hatten praised Ana de Armas' performance, claiming that her impressive stunt work was on par with Keanu Reeves' own in the "John Wick" films. And while originally, the film was designed as a "totally separate, original action spec" that was "even more over-the-top than 'John Wick,'" Hatten noted, it was repurposed to fit into the Reeves-led franchise after being bought by Lionsgate. As a writer, he's just happy to see his work come alive on the big screen. Hatten said:
"I think this movie is just opening up more and more avenues of this world. There's all these little pockets of different crime families, and different corners of the world that John might never have a reason to go visit in his mainline story quest. But 'Ballerina,' through the lens of the ballet theatre that we see John visit in the third movie, explores a character who's come up through that, and then gets sent on a journey to a new pocket of the Wick world that I think is a concept that we haven't seen in any of the four previous movies. I think it really just shows this limitless potential for expanding and exploring the grey areas of this world."
As you can tell from that last bit, Hatten is implying that should "Ballerina" succeed at the box office, then the door is wide open for more "John Wick" spin-offs in the same vein. While "Ballerina" does not have an official release date yet, "John Wick: Chapter 4" will release on March 24 in cinemas worldwide.