Lionsgate Planning 'John Wick' Spin-Off With 'Ballerina' Assassin Movie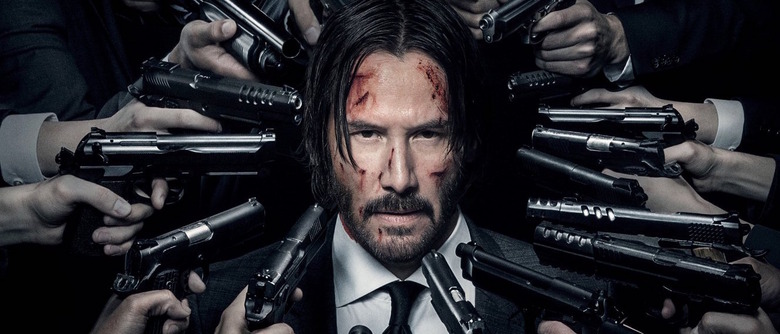 One of the most enthralling parts of John Wick is its sleek, nearly balletic fight choreography. So it's fitting that the John Wick spin-off could be called Ballerina.
Lionsgate is planning to develop a female-led action film titled Ballerina into a spin-off in the expanding John Wick universe, which first earned a cult following in 2014, and now has gone on to spawn a sequel, a comic book, and an upcoming television series.
Ballerina follows a young assassin who seeks revenge for the murder of her family in a story that's in the vein of Luc Besson's La Femme Nikita with the pulpy style of a Quentin Tarantino or Matthew Vaughn movie, according to The Hollywood Reporter.
Ballerina is a script by up-and-coming screenwriter Shay Hatten, know for his screenplay Maximum King, which was selected for last year's Black List.
John Wick producer Basil Iwanyk is set to produce Ballerina through his studio Thunder Road. No other details about a director, cast, or release date have been released.
This spin-off film would be the latest entry into the wildly popular John Wick universe. The first John Wick, directed by former stunt coordinators Chad Stahelski and David Leitch and starring Keanu Reeves as the titular vengeful former assassin, was a surprise hit when it hit theaters in 2014. It quickly accumulated a fervent audience who were soon awarded with a sequel: this year's show-stopping, genre-bending John Wick 2.
Now, the John Wick universe has expanded outside into comic books and TV. A comic book was recently released detailing the early days of John Wick before his retirement and the events that befell the assassin in John Wick. And a TV show, tentatively titled The Continental in reference to the hotel chain where the society of assassins congregate, is currently in the works, with Reeves himself set to make a cameo.
And there's the talk of a John Wick 3, which isn't yet out of the early development stage, but that Stahelski, Reeves, and writer Derek Kolstad are all eager to make.
I was blown away by the style and propulsiveness of John Wick and John Wick 2, and the possibility of a female-led action film in the same vein in universe is absolutely exhilarating. Speaking of female-led assassin movies, is there a way we can turn Ballerina into a gateway for an Atomic Blonde and John Wick crossover? Because I want Keanu Reeves and Charlize Theron to match guns and wiles on the big screen. You know, for reasons.