Witness Was Harrison Ford's Chance To Finally Play A 'Real Person'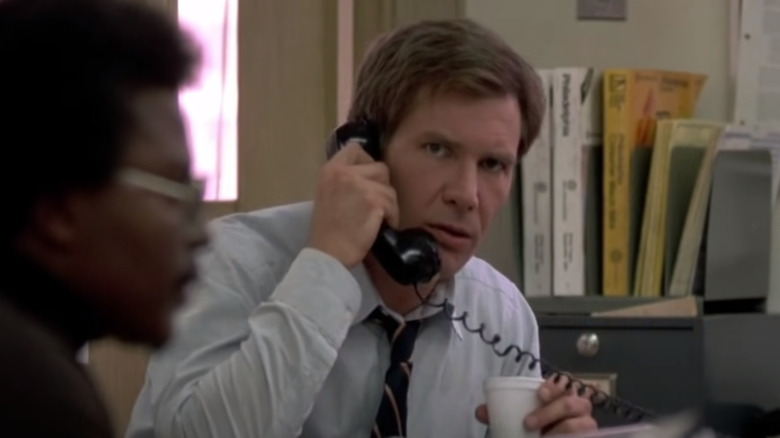 Paramount Pictures
The 1985 Peter Weir film "Witness" was a pretty massive gamble, but ended up paying off in spades. The film stars Harrison Ford as John Book, a police detective investigating a murder in an Amish community in rural Pennsylvania, and it's a smart neo-noir about corruption, innocence, and faith. Ford gives an incredibly nuanced performance; He was best known in 1985 for acting in genre fare like "Star Wars" and the "Indiana Jones" movies, but he wasn't known as a serious actor. "Blade Runner" had just bombed (probably in part because of Ford's lackluster voiceover in the theatrical cut), and producers and audiences alike wondered if Ford could carry such a serious, delicate film.  
In the book "The Films of Harrison Ford," author Lee Pfeiffer explained that while Ford would eventually earn an Oscar nomination for the role, initially people were hesitant that he could pull it off. The actor was incredibly thankful for the opportunity, however, because he felt as if John Book was the first "real person" he had gotten to play in a long time.  
Witness is really acting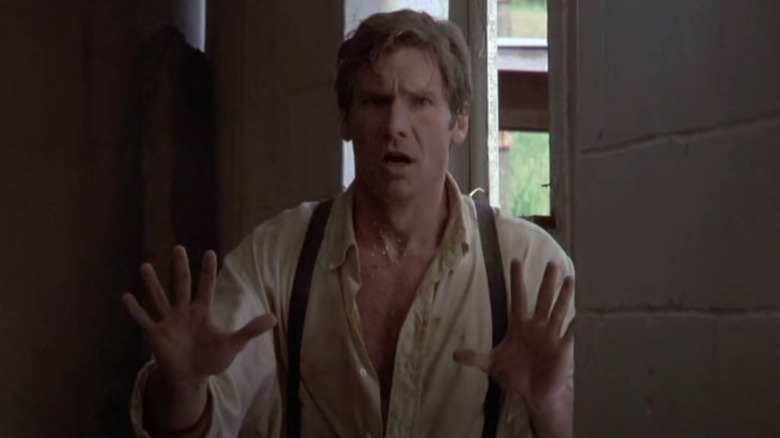 Paramount Pictures
"Witness" was something of a miracle, surprising critics and audiences alike. John Book discovers that there is corruption among his fellow officers and must hide out with the Amish boy in order to protect him, falling in love with the boy's mother along the way, played by Kelly McGillis. The film is a loose remake of the 1947 film "Angel and the Badman," trading in the wild west for Pennsylvania farmland. Numerous actors had circled the role before it eventually went to Harrison Ford (including Tom Selleck), but it's hard to imagine anyone else in the role now, as Ford's world-weary sadness permeates his character and influences the film. 
While promoting "Witness," Ford said in an interview: 
"Witness is really acting. It's great to get a chance to play a real person."
Ford's performance is excellent, though he did lose the Academy Award for Best Actor to William Hurt for his performance in "Kiss of the Spider Woman." Hurt's performance is a bit bigger and showier, which might have tipped the needle in his favor, but "Witness" is Ford's best show of his acting abilities to date. 
Unneeded but appreciated vindication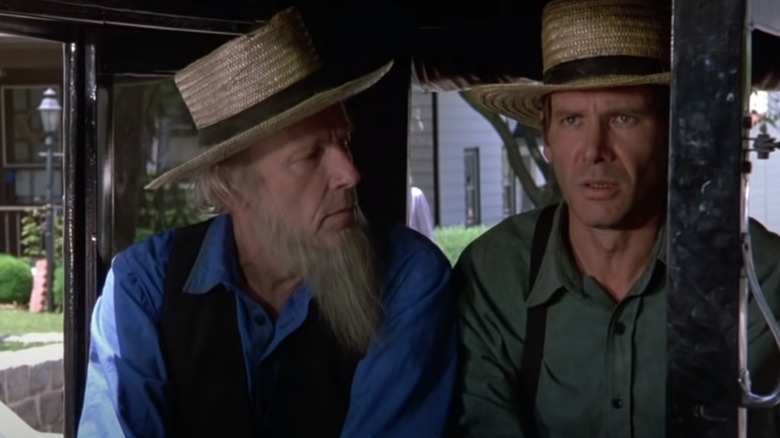 Paramount Pictures
In 1985, one of the most surefire ways to get people to see a movie was for Gene Siskel and Roger Ebert to give it the coveted "two thumbs up." They were extremely positive about "Witness," and the film went on to garner awards and acclaim. "Witness" was a financial and critical win that proved Ford could carry a dramatic film without relying on spaceships, lost tombs, or even neon-lit streets. It opened up the chance for him to be cast in a number of other kinds of films, and he would go on to star in just about every genre under the sun. When he earned his Oscar nomination for "Witness," friends told him that he should feel "vindicated" for all of the critics who had doubted him, but he didn't really see it that way. It was a "high honor," but other things were simply more important. 
Ford is legendarily laid-back, so it's not a big surprise that he didn't care too much one way or the other about an Oscar nomination. And as far as his more negative critics? "No one could criticize me as harshly as I do myself," he said. Isn't that true of every creative?
The actor has been stretching his wings lately, starring in television shows for the first time with "1923" and "Shrinking," plus joining the Marvel Cinematic Universe. Once upon a time, it was a surprise to see Ford play it totally straight, but he's proven he can do whatever he wants.