Furiosa Will Be The 'Dirtiest And Bloodiest' Anya Taylor-Joy Has Ever Been In A Movie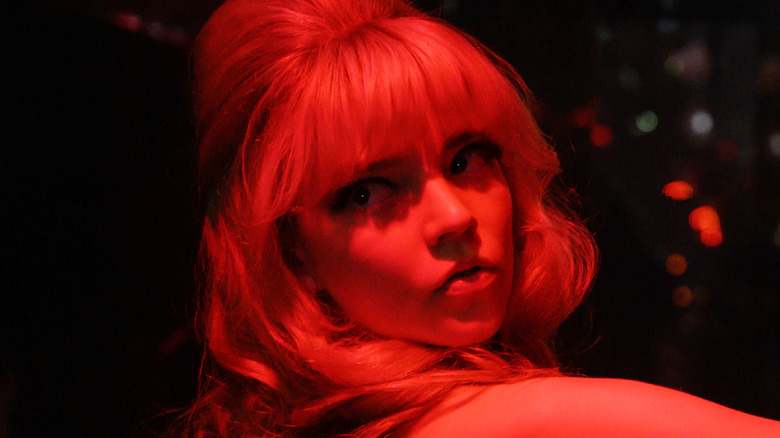 Focus Features
When we were first introduced to the character of Imperator Furiosa in 2015's "Mad Max: Fury Road," her backstory was hinted at being a harrowing one. This isn't exactly surprising –- after all, everyone in the hellish post-apocalyptic world of "Mad Max" has had a rough go of it. George Miller's upcoming prequel, "Furiosa," will pull back the curtain on the beloved character, whose younger self will be portrayed by Anya Taylor-Joy.
And boy, was she pumped for the role. In an interview with IndieWire, Taylor-Joy recounted her experience preparing for and working on "Furiosa" after production began in Australia back in June 2022. Yes, that included driving in the desert without a driver's license. She joked (?):
"I've been on a different planet for the last seven months. I think I need to sit down and attempt to try and digest what's happened over the last seven months."
Other than driving, we don't know the exact specifics of the types of stunts Taylor-Joy does in the film. However, don't think that means she didn't do any herself, as you would be dead wrong. She told IndieWire that the role of the young Furiosa is so physical, she got the dirtiest she's ever been on-screen:
"It's the dirtiest and the bloodiest I have ever been. Any time I get to be dirty or bloody and not perfectly prim and pretty, I'm just having a ball, that's where I feel most comfortable. So yeah, 'Furiosa' was definitely right up my street."
Out here, everything hurts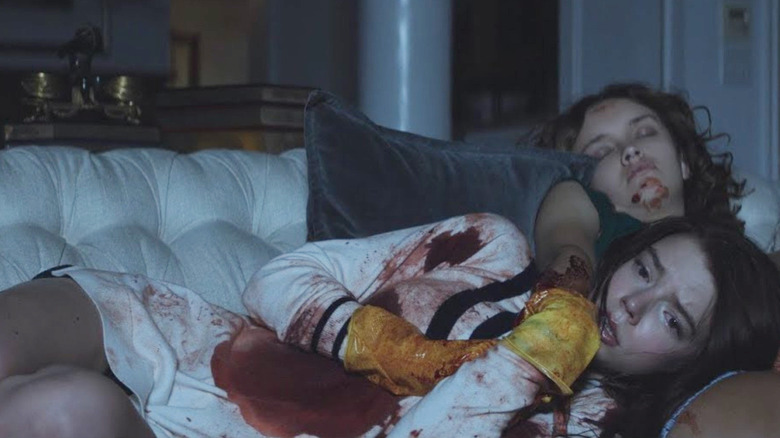 Focus Features
The fact that Anya Taylor-Joy considers "Furiosa" to be her "dirtiest" film, in a manner of speaking, says a lot. Despite her relatively slim filmography, she's managed to build up a reputation as a modern scream queen in a fairly short amount fo time. What's more, she's already gotten pretty darn bloody in movies like "Thoroughbreds," "Split," "Last Night in Soho," and "The Menu." Her first two collaborations with director Robert Eggers, "The Witch" and "The Northman," didn't exactly feature her at her most well-kempt, either. This may or may not be a coincidence, but these same projects arguably saw Taylor-Joy functioning at the height of her acting powers. Seriously, why aren't we always talking about "Thoroughbreds?"
Anyways, it's clear that "Furiosa" is a project that means a lot to the actor in more ways than one. Not only is she doing wild stunts and driving in the desert, but she's also stepping into a role already made iconic thanks to Charlize Theron's performance in "Mad Max: Fury Road." Suffice it to say, Taylor-Joy is excited to see the final results for herself.
"I'm incredibly, incredibly proud of it, and so proud of all of the people I got to work with, and just the amount of love and effort and work that went into it," she told IndieWire. "I'm excited to see it."
"Furiosa" is slated to drift into theaters on May 24, 2024.