Witness Me! Furiosa Has Begun Production, Shot On Glorious 35mm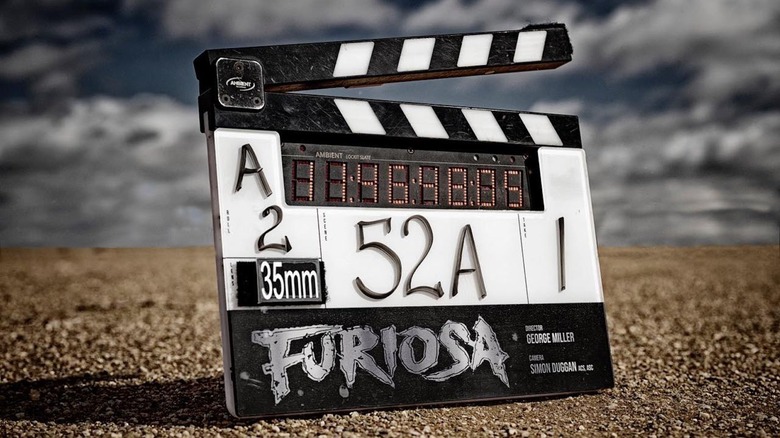 Warner Bros
We may receive a commission on purchases made from links.
Once more unto the wasteland, my friends.
Per Chris Hemsworth's Twitter account, George Miller is officially back in the post-apocalyptic groove. "Furiosa," a prequel spin-off to the magnificent "Mad Max: Fury Road," has begun principal photography in the filmed format of kings aka 35mm! The hotly-anticipated film stars Anya Taylor-Joy in the title role made iconic by Charlize Theron in Miller's 2015 return to glory. While it's fair to be bummed out that Miller chose not to spin his narrative forward with Theron in the lead, Taylor-Joy has been knocking us out since her 2015 big-screen debut in Robert Eggers' "The Witch." It's a tall order to convince as a young, badass Theron, but we're moving our chips all the way in on the award-winning star of "The Queen's Gambit" to pull it off.
Unleash the fury, George!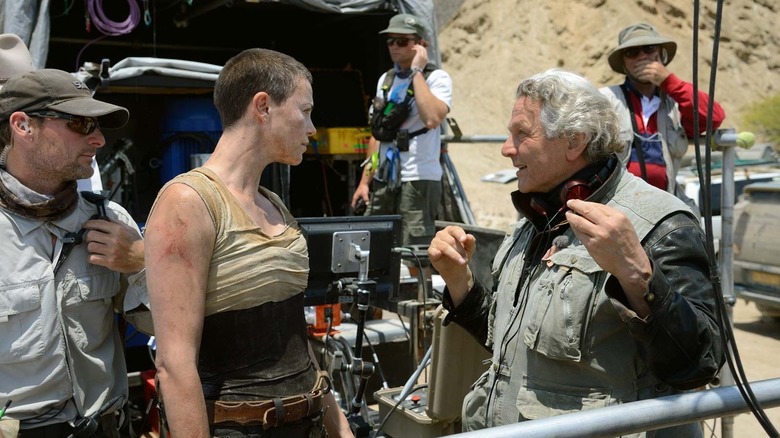 Warner Bros
What do we know about "Furiosa" at present? Thanks to Kyle Buchanan's behind-the-scenes book "Blood, Sweat & Chrome: The Wild and True Story of Mad Max: Fury Road," we do know that the story will be a more conventional three-act narrative. Other than that, it's a mystery! Hemsworth's role has yet to be revealed. Ditto Tom Burke, who played Athos to much acclaim on BBC's "The Musketeers." Tom Holkenborg, aka Junkie XL, who did a masterful job scoring "Fury Road," is back in the fold. Editor Margaret Sixel, costume designer Jenny Beavan, production designer Colin Gibson, makeup artist Lesley Vanderwalt and sound mixer Ben Osmo (all of whom won Oscars for their work on "Fury Road") are returning as well. Miller is collaborating once again with Nico Lathouris on the screenplay, while renowned Australian cinematographer Simon Duggan will handle the lensing. "Mad Max: Fury Road" was an arduous production that took half a year to shoot. Sixel had to wrangle 480 hours worth of footage (complicated by loads of visual f/x elements) before the film was finally ready for theatrical release in 2015.
All roads lead to Max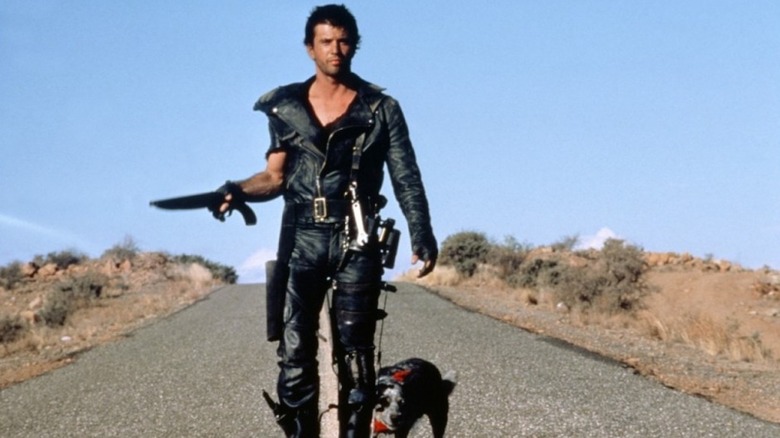 Warner Bros
The unlikely franchise kicked off in 1979 with "Mad Max," a low-budget revenge flick that propelled Mel Gibson to international stardom. It was followed by 1981's "Mad Max II," which was retitled "The Road Warrior" for its successful U.S. release in 1982. Now a coveted A-list filmmaker, Miller embarked on "Mad Max: Beyond Thunderdome," which he wound up co-directing with George Ogilvie after being grief-stricken by the loss of his longtime producer and friend, Byron Kennedy (who perished in a helicopter crash while scouting locations for the third installment).
Miller's subsequent career is fascinating. He wrangled the movie-star egos of Jack Nicholson, Cher, Michelle Pfeiffer, and Susan Sarandon for his 1987 adaptation of John Updike's "The Witches of Eastwick" before going on to direct the harrowing, fact-based "Lorenzo's Oil." He returned in 1995 as the producer of the family-film classic "Babe," then took the helm for its incredibly dark sequel, "Babe: Pig in the City." After creating the popular, animated "Happy Feet" movies, he got back into "Mad Max" business with "Fury Road." His latest completed film, the fantasy-drama "Three Thousand Years of Longing," just premiered at the 2022 Cannes Film Festival to mostly positive reviews.
"Furiosa" is currently scheduled to hit theaters on May 24, 2024. Here's hoping for a smoother production than last time (albeit with the same spectacular result)!