Anya Taylor-Joy Is Getting Emotionally And Physically Stronger To Prep For Furiosa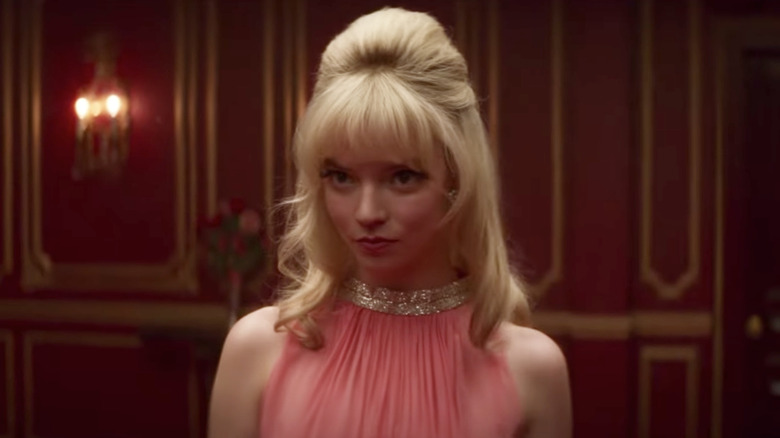 Focus Features
Though we're going to have to wait (entirely too long) to see how she pulls it off, "The Queen's Gambit" star Anya Taylor-Joy opened up about how she has been preparing for her role as Furiosa in the "Mad Max: Fury Road" prequel of the same title. She told Entertainment Weekly during a chat with her "Last Night in Soho" costar Thomasin McKenzie published on October 25:
"[Director] George [Miller] is incredibly generous and so passionate. I love working with him already. He's just the best. I think my preparation is just about becoming strong enough to be able to carry this film. That's what it is. It's emotional strength, it's physical strength, it's mental strength. I cannot wait. I'm so excited. It wouldn't be 'Mad Max,' if there were not vehicles of some sort.
Interestingly enough, it was recently revealed that Taylor-Joy only got the opportunity to play the younger Charlize Theron in the spin-off because of her upcoming role in Edgar Wright's '60s horror-thriller.
"I'd known about Anya but I'd never seen her in a film until I saw her in 'Soho,'" the Australian director recently told the "Scott Pilgrim vs.​​ The World" filmmaker during a conversation for Empire magazine in September. "And I remember thinking, 'Gee, she's interesting.' I started to say to you, 'I'm looking for someone to cast as Furiosa,' and I barely got the sentence out before you said, 'Don't go any further, she's great, she's gonna be huge. She's fantastic to work with.' You were so emphatic about it."
The legendary filmmaker — who is as well known for the Mad Max series now as he is for directing the children's animated film "Happy Feet" — went on to audition Taylor-Joy virtually over Zoom. Needless to say, she killed it.
"I said to her, 'I'd like you to do a very simple test, which is read something to camera. And it was the speech from 'Network.' The 'I'm mad as hell' speech. Apart from the brilliance of the writing, it's a piece that can be done to camera. It doesn't need an acting partner. Anya did one version, which was really good. Then I gave her just a couple of simple notes about intention and she just absolutely nailed [it]. I think it was done on an iPhone. I sent it to the studio. I explained why I thought she was right for the role. I said I was really happy to talk about it but it was so persuasive that we didn't need to talk. The studio said, 'Tick.'"
What Do We Know About Furiosa So Far?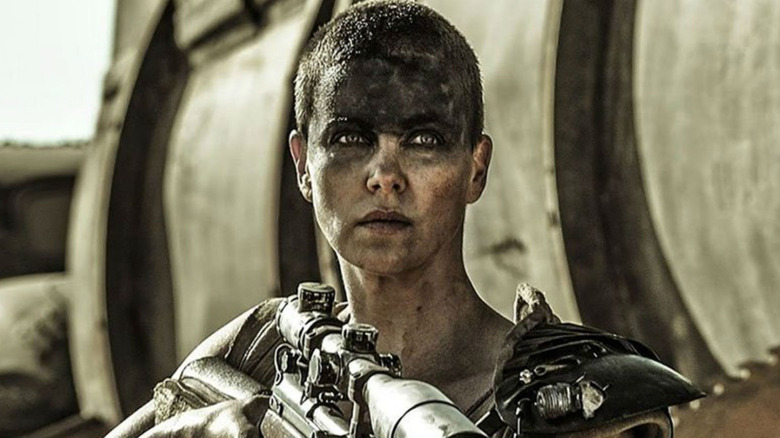 Warner Bros
Unfortunately, not enough. This movie couldn't come any sooner, y'all. The film was originally set to premiere in June 2023, but it has since been pushed back to be released over the Memorial Day holiday weekend in May 2024. Production is set to begin in New South Wales in 2022 — and it is expected to be the biggest film production to ever take place in Australia. It is said to even outdo Miller's epic "Fury Road" shoot, which started in 2012 and ran through 2013.
Taylor-Joy will play the titular role and be joined by Chris Hemsworth and Yahya Abdul-Mateen II in the supporting cast.
In October 2020, the "Witch" actress revealed that she knew she had major shoes to fill in this role. "I fell in love with Furiosa because of the way Charlize presented her," Taylor-Joy said while appearing on MTV's "Happy Sad Confused" podcast. "She did such an incredible job. It was so beautiful. I can't even think about trying to step into her shoes. It has to be something different because it just can't be done."