The Best TV Shows & Movies Coming To Prime Video In December 2022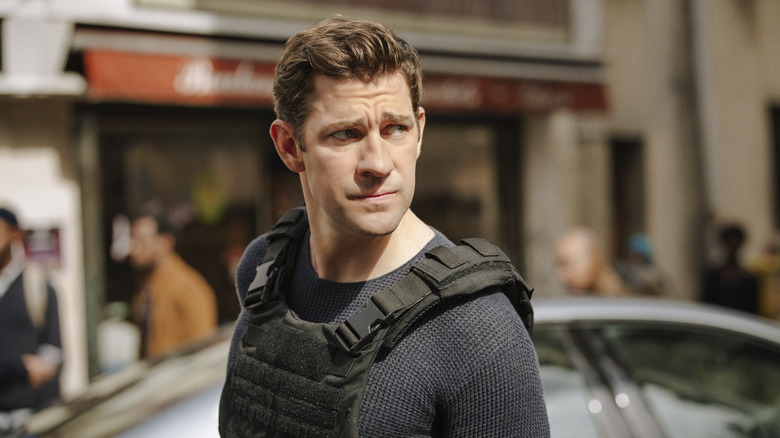 Prime Video
When the weather outside is frightful, Prime Video's bringing something delightful — a whole slew of new movies and shows to enjoy from the comfort of your warm, comfy couch. Whether you're just enjoying a nice night in or you're hiding from visiting relatives, there's guaranteed to be something to entertain. The John Krasinski-starring "Tom Clancy: Jack Ryan" is back for a third season, if you're into spy-adventure shows, and there are also a whole bunch of movies coming to both Prime Video and their sister channel, FreeVee! (FreeVee is free with ads, which means you don't even need a Prime account to enjoy anything marked FreeVee.)
Check out the list below to see everything that's coming to Prime Video this December, and I've hand-picked five great finds in case you get overwhelmed or aren't sure what to watch! 
Thelma & Louise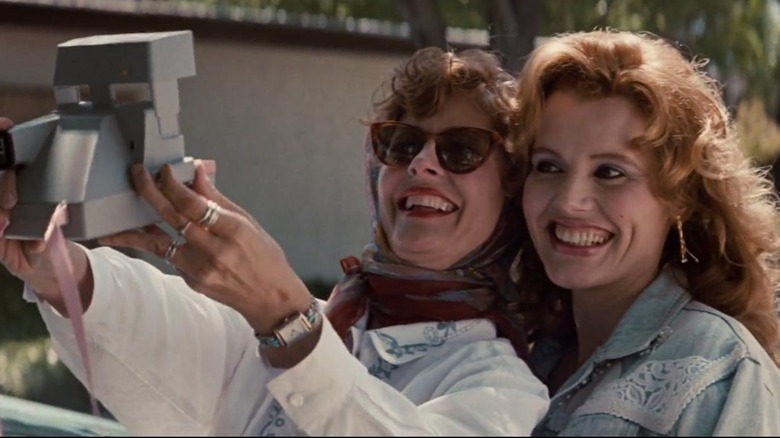 MGM
Few stories of female friendship have the cultural staying power of Ridley Scott's 1991 crime drama "Thelma & Louise," though that might have something to do with the movie's infamous ending. While this tale of two of the coolest broads ever to grace the silver screen doesn't exactly end on an uplifting note, it is a surprisingly great time once Thelma (Geena Davis) and Louise (Susan Sarandon) hit the road. You might not think following two women on the run after a murder would make for a fun time at the movies, but Davis and Sarandon share so much love and laughter that it's hard not to feel a little less alone yourself. This dark, funny, fiercely feminist film is a classic for a reason, so make sure to give it a watch when it hits Prime. You'll thank me. 
NYPD Blue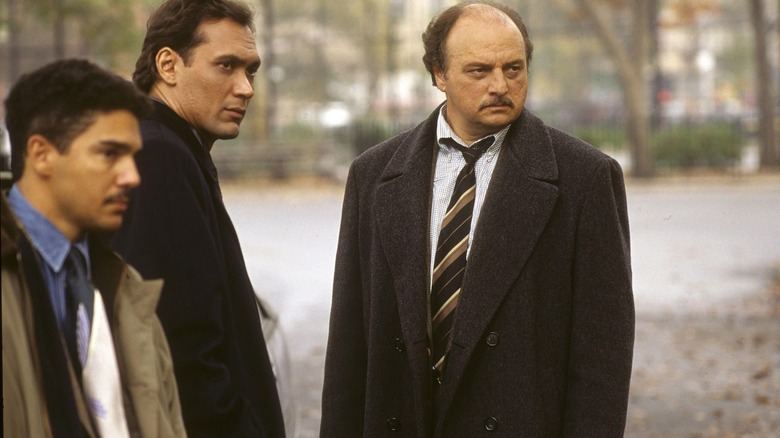 20th Century Television
Police procedurals are a television staple, a part of the medium as ancient and revered as the sitcom. One of the most important and long-running police procedurals of all time came in the form of the ABC series "NYPD Blue," created by Steven Bochco and David Milch. The series was inspired by Milch's working relationship with former New York City cop Bill Clark, who eventually joined the production team and gave it a truly authentic touch. "NYPD Blue" was one of the first truly gritty procedurals, portraying its police characters as flawed human beings who were doing their best under incredibly difficult odds. It's a story about cops solving crimes and catching the bad guy, but it's pretty darn nuanced for a show that debuted in 1993.
"NYPD Blue" was so influential that it inspired many other crime shows that aren't police procedurals. It's hard to think of shows like "The Wire," "Luther," or even "Breaking Bad" existing without the dark, controversial changes "NYPD Blue" brought to crime TV. This ain't no "Dragnet," that's for sure.
Kajillionaire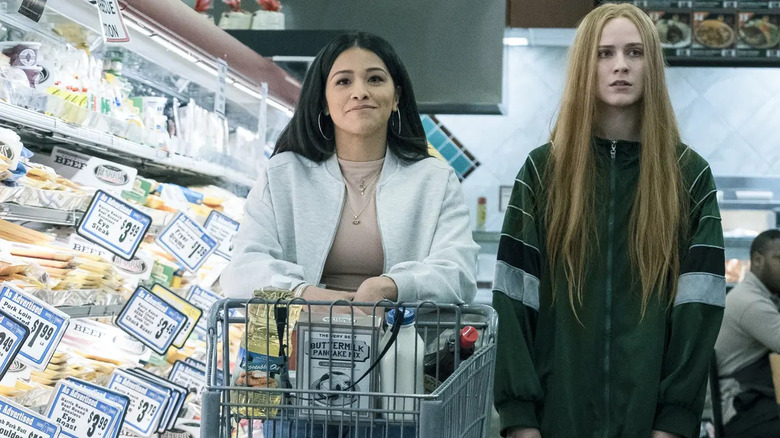 Focus Features
Writer and director Miranda July is a truly unique filmmaker that brings a quirky, wry perspective to everything she touches. Her 2005 film "Me and You and Everyone We Know" is one of the sweetest and funniest movies about intimacy ever made (it's in the Criterion Collection!) and her other films are all fascinating looks into the weirdness of being human. Her 2020 film "Kajillionaire" isn't quite as sweet as "Me and You," but it definitely deals with some of the same issues of communication, intimacy, and fractured families. 
"Kajillionaire" stars Evan Rachel Wood as Old Dolio, a young woman whose parents (Debra Winger and Richard Jenkins) are con artists who have used their daughter as a pawn in their schemes more than they've actually helped raise her. Old Dolio doesn't know how to exist in the real world and views everything through the lens of her parents' criminal enterprise, but when a stranger (Gina Rodriguez) starts working with the family on their cons, it throws the entire family into disarray. "Kajillionaire" is a seriously strange film (check out our review!) but it's also surprisingly sweet and well worth a peek.
mother!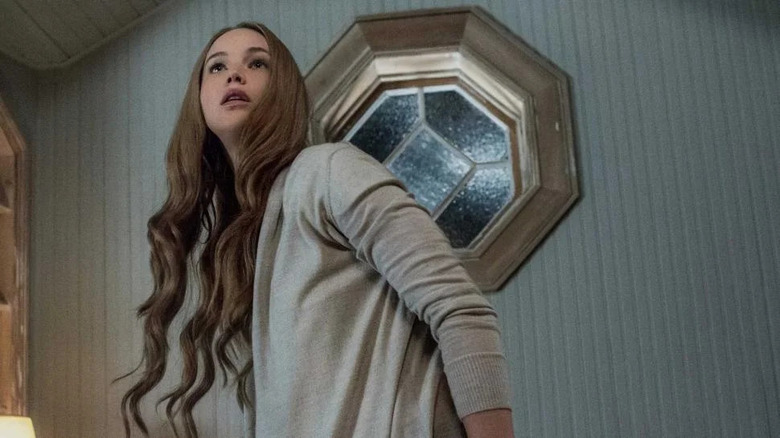 Paramount
There are brilliantly made, smartly-written movies about the creative process, and then there's "mother!." Darren Aronofsky's 2017 thriller stars Jennifer Lawrence as an unnamed woman who lives with her eccentric husband (Javier Bardem), who is a poet with writer's block. Their peaceful retreat at their country home is interrupted by a stream of visitors, and then things get weird. "mother!" is an extensive allegory that involves God, Adam and Eve, and so much more, but it's also a fascinating metaphor for the creative process. Bardem works as a stand-in for Aronofsky himself, and Lawrence could potentially just be playing a version of herself, the actress who is forced to deal with the auteur. "mother!" is absolutely bonkers and deserves another appraisal. If anything, it's a fairly funny self-own from a director who ends up presenting creatives as madmen with god complexes. 
The 40-Year-Old Virgin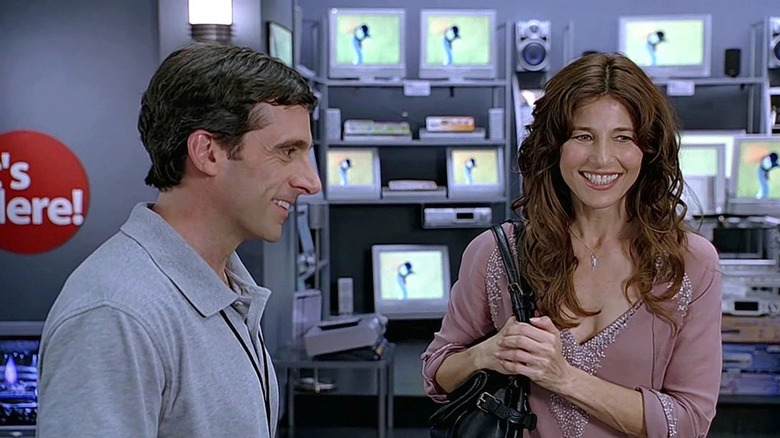 Universal Pictures
The 2005 Judd Apatow comedy "The 40-Year-Old Virgin" has a few small bits that have aged poorly, but it's still a surprisingly funny film with a huge heart that is sure to get everyone laughing this holiday season. The R-rated comedy is going to be too much for the kiddos, but just about everyone else can find something to laugh at in this sweet film that stars Steve Carrell as a man who just never got around to losing his V-card because he's an action-figure collecting, bike-riding nerd who's been too shy to really try. He ends up falling for a woman with a brick-and-mortar eBay store and kids, played by Catherine Keener, but wants to take care of that pesky virginity first so he doesn't embarrass himself. "The 40-Year-Old Virgin" features early turns by Seth Rogen, Elizabeth Banks, Paul Rudd, Jane Lynch, and more, and it's a ridiculously fun time that helped propel its cast and creator to stardom. It's fun, it's funny, and now you can watch it while you're hiding from grandma or the snow this December!
Everything coming to Prime Video and FreeVee in December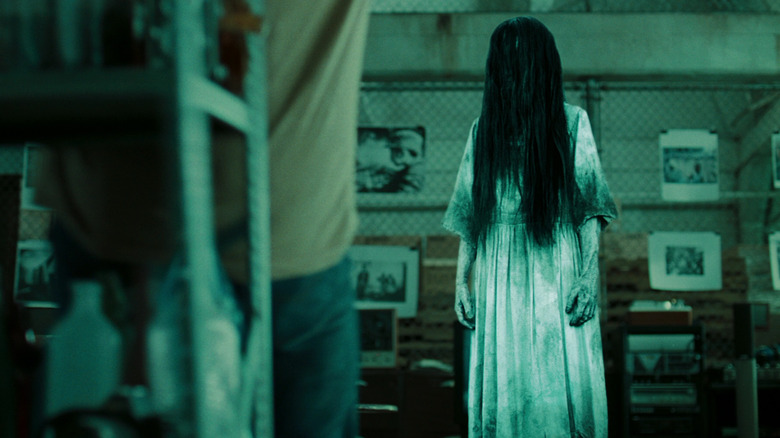 DreamWorks
December 1
"A Good Day to Die Hard" (Freevee)
"Puss in Boots" (Freevee)
"The Angry Birds Movie" (Freevee)
"Transformers: Revenge of the Fallen" (Freevee)
"Breaking News" Season 2
"NYPD Blue" Seasons 1-12
"2 Days in New York"
"Ace Ventura: When Nature Calls"
"All Dogs Go to Heaven 2"
"Basic Instinct"
"Basic Instinct 2: Risk Addiction"
"Capote"
"Case 39"
"Cloverfield"
"Dead Again"
"Dirty Rotten Scoundrels"
"Eat Pray Love"
"Eight Men Out"
"Elizabethtown"
"Escape From L.A."
"Head of State"
"Heist"
"Hotel Transylvania"
"I Wish"
"Igby Goes Down"
"Kingpin"
"Lemony Snicket's A Series of Unfortunate Events"
"Letters to Juliet"
"Mary Shelley's Frankenstein"
"Muppets From Space"
"Never Back Down"
"Nine Lives"
"Ordinary People"
"Paper Moon"
"Paranormal Activity"
"Pet Sematary" (1989)
"Push"
"Saturday Night Fever"
"Superbad"
"The 40-Year-Old Virgin"
"The Cave"
"The Day After Tomorrow"
"The Doors"
"The Honeymooners"
"The Man in the Iron Mask" (1998)
"The Manchurian Candidate" (2004)
"The Muppets Take Manhattan"
"The Proposal"
"The Pursuit of Happyness"
"The Quiet Man"
"The Ring"
"The Smurfs"
"The Smurfs 2"
"The Vow"
"Thelma & Louise"
"Thief"
"To Catch a Thief"
"Tower Heist"
"True Grit" (1969)
"Walking Tall"
"Young Sherlock Holmes"
"Zoolander"
"Zoolander No. 2: The Magnum Edition"
"Everwood" Seasons 1-4 (Freevee)
"In Plain Sight" Seasons 1-5 (Freevee)
"Head of the Class" Seasons 1-5 (Freevee)
"Person of Interest" Seasons 1-5 (Freevee)
"A Christmas Movie Christmas" (Freevee)
"A Christmas Switch" (Freevee)
"A Cinderella Christmas" (Freevee)
"A Dogwalker's Christmas Tale" (Freevee)
"A Furry Little Christmas" (Freevee)
"A Puppy for Christmas" (Freevee)
"A Snow White Christmas" (Freevee)
"Admission" (Freevee)
"All is True" (Freevee)
"All the President's Men" (Freevee)
"An En Vogue Christmas" (Freevee)
"Annie" (2014, Freevee)
"Balto" (Freevee)
"Catch Me If You Can" (Freevee)
"Christmas Belle" (Freevee)
"Christmas Comes Home" (Freevee)
"Christmas Mail" (Freevee)
"Confessions of a Shopaholic" (Freevee)
"Death Becomes Her" (Freevee)
"Destroyer" (Freevee)
"E.T. the Extra-Terrestrial" (Freevee)
"G.I. Joe: The Rise of Cobra" (Freevee)
"Hairspray" (2007, Freevee)
"Hook" (Freevee)
"House Party" (Freevee)
"House Party 2" (Freevee)
"Kajillionaire" (Freevee)
"Kindergarten Cop" (Freevee)
"Kindergarten Cop 2" (Freevee)
"Layer Cake" (Freevee)
"Mission: Impossible II" (Freevee)
"Mission: Impossible III" (Freevee)
"Monster Trucks" (Freevee)
"Monsters vs. Aliens" (Freevee)
"Mother!" (Freevee)
"Only the Brave" (Freevee)
"Our Idiot Brother" (Freevee)
"She's the Man" (Freevee)
"Talladega Nights: The Ballad of Ricky Bobby" (Freevee)
"Teenage Mutant Ninja Turtles" (2014, Freevee)
"The Back-Up Plan" (Freevee)
"The Breakfast Club" (Freevee)
"The Christmas Calendar" (Freevee)
"The Da Vinci Code" (Freevee)
"The Flintstones" (Freevee)
"The Flintstones in Viva Rock Vegas" (Freevee)
"The Island" (Freevee)
"The Shallows" (Freevee)
"The Spruces and the Pines" (Freevee)
"The Watch" (Freevee)
"The Way Way Back" (Freevee)
"We're Back! A Dinosaur's Story" (Freevee)
December 2
"The Peripheral" Season Finale
"Riches"
"Three Pines"
"Your Christmas or Mine?"
"Hotel for the Holidays" (Freevee)
December 3
"A Unicorn for Christmas"
December 5
"Celeste and Jesse Forever"
"Killers Anonymous" (Freevee)
December 6
December 8
"The Bad Guy"
"La La Land"
December 9
"Hawa"
"Something From Tiffany's"
"The Three Wise Men vs. Santa"
"America's Test Kitchen: The Next Generation" Season 1 (Freevee)
December 10
December 13
"Dr. Seuss Baking Challenge"
"The Black Phone"
"Transformers: Age of Extinction"
December 15
December 16
"LOL: Last One Laughing Mexico" Season 5
"Nanny"
"About Fate"
"Unexpectedly Expecting"
"The Night Before" (Freevee)
December 20
"When Hope Calls Christmas"
December 21
"Tom Clancy's Jack Ryan" Season 3
December 29
"Paws of Fury: The Legend of Hank"
"Passengers" (Freevee)
December 30
"Wildcat"
"Chuck" Seasons 1-5
"Justice League Action" Season 1
"Teen Titans" Season 1-5
"The Mysteries of Laura" Seasons 1-2
"Trial & Error" Seasons 1-2