New Indiana Jones 5 Images Tease 1960s New York, Harrison Ford Still Looking Great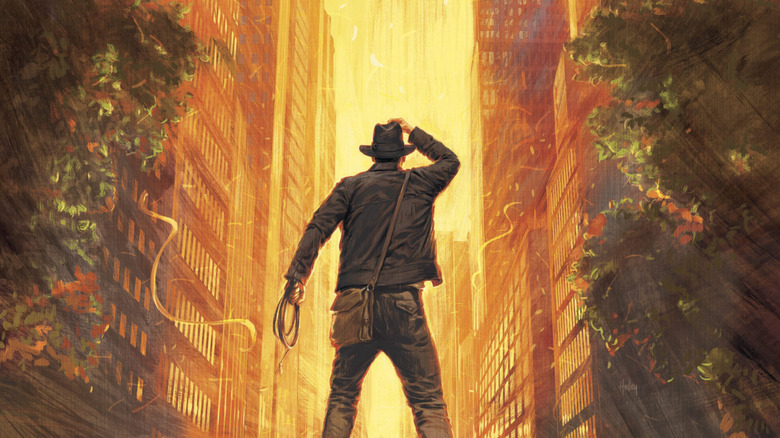 Lucasfilm/Empire
The city. Why'd it have to be the city? For those of us with traumatic memories of gridlock traffic, a ridiculously high cost of living, and some of the grossest smells you'll ever encounter on a 90 degree summer day, nothing could possibly get the adrenaline pumping more than taking one of our biggest fictional legends and plopping him in 1960s New York City. And that's exactly what we'll get in the next currently-untitled "Indiana Jones" movie, which will see the ageless Harrison Ford throw on that dusty jacket, fix the brim of that iconic fedora, and strap on his trusty whip for (presumably) one last adventure.
Today, Empire has revealed our newest look at the fifth installment of the franchise, releasing two exclusive covers for the outlet's print magazine. One, of course, features the grizzled Ford in his unmistakable getup as Dr. Jones (or Dr. Henry Walton "Indiana" Jones Jr., for those keeping track at home), looking quite dapper despite, well, you know how the line goes. The other is a gorgeous piece of artwork that would make the immensely talented artist Drew Struzan proud. Providing us our first real hint of the sequel's story, it depicts Indy looking like a fish out of water while confronting the mystical secrets of '60s-era New York City.
Check both covers out below!
Indiana Jones comes to the concrete jungle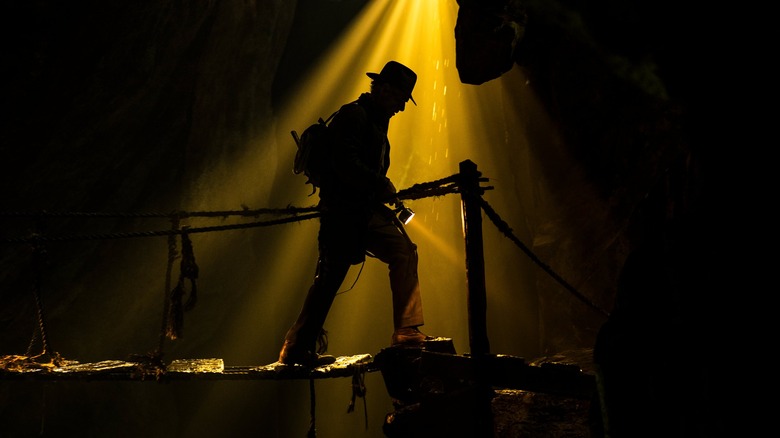 Lucasfilm
Those looking forward to the first publicly-released footage (attendees at the previous D23 convention were treated to an exclusive first look) or in-depth plot details will unfortunately have to wait a bit longer, but what a way to begin the official marketing ramp-up for what's sure to be one of next year's most highly-anticipated blockbusters. Our newest looks at what we're currently referring to as "Indy 5" — at least until the official title reveal, which will likely come paired with the release of the teaser — comes courtesy of Empire. First, here's the one showing Harrison Ford in all his archaeologist glory. Not bad for an 80-year-old celebrity who had to overcome a pretty serious injury during filming, eh?
The next one is slightly more exciting, depicting artist Sam Hadley's vision of Indy squaring off against the looming presence of the city that never sleeps. After making a living tangling with Nazis across Europe and South America, that somewhat uncomfortable little adventure in India that one time (Ke Huy Quan innocent!), and Russians in the midst of the Cold War, it's now officially official that the good doctor's next story will see him in an utterly different locale altogether. Check it out below!
This confirms previous rumors and speculation pointing towards exactly this development, which certainly helps this sequel feel fresh and unique enough from what came before to justify yet another decade-removed sequel in this franchise (which will technically make this a legacy sequel to another legacy sequel if, again, you're keeping track at home). No other plot details are forthcoming, but hang tight and keep a close eye on /Film in the days ahead. Something tells us this information dam is about to break very soon.
"Indiana Jones 5" arrives in theaters on June 30, 2023.