38 Years After Temple Of Doom, Steven Spielberg Still Sends Ke Huy Quan Christmas Presents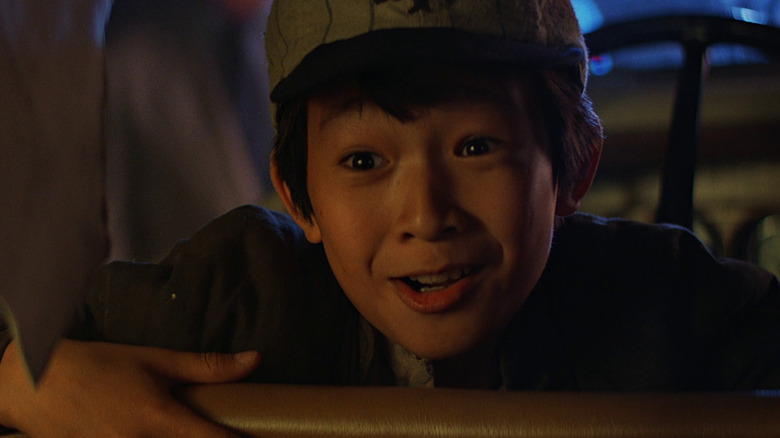 Paramount Pictures
It's always heartwarming to see a familiar face return to the big screen after disappearing from the industry, such as Brendan Fraser with "The Whale." The start of the year, however, reacquainted us with another familiar face in Ke Huy Quan with "Everything Everywhere All at Once." Prior to his return to the screen, the actor had been most associated with his childhood roles in "The Goonies" and "Indiana Jones and the Temple of Doom." But with Oscar season coming up, there's a great chance he could be nominated, and rightly so.
Quan may have officially returned to movies last year with a Netflix adventure flick called "Finding 'Ohana," but "Everything Everywhere" is where the actor showed what he's been capable of. The lack of opportunity initially led him to leave the industry, and now it's his time to shine. He's already got projects lined up for Disney's "American Born Chinese," in addition to the second season of "Loki." It's an extremely exciting time to see an actor who should have been drowning in good roles finally receive his due.
Quan most recently had a happy reunion with Harrison Ford at D23 after so many decades. I dare you to look at that photo and not smile. When it comes to his other "Temple of Doom" connection, Quan revealed an even more heartwarming story that came out of making the film, in which he routinely receives the gift that keeps on giving.
Merry Christmas, Mr. Spielberg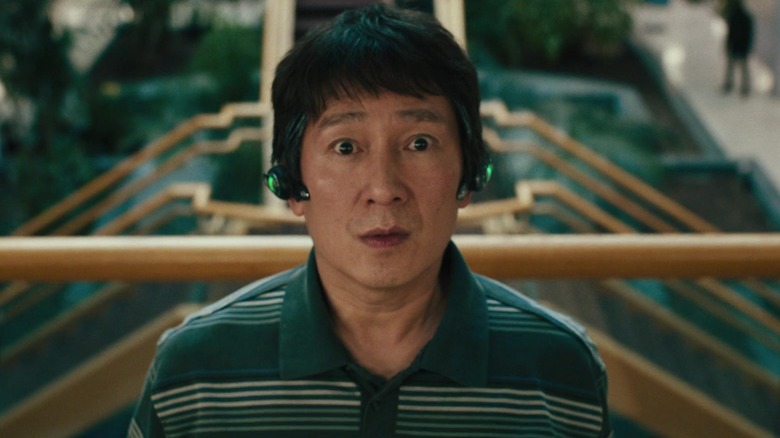 A24
In an interview with The Guardian, Quan talks about how director Steven Spielberg, one of our greatest cinematic minds, also moonlights as one jolly gift giver. Getting presents from Santa is cool and all, but receiving yearly Christmas presents from a friend like Spielberg is even cooler. "He gave me my first job and, so many years later, he has not forgotten me [...] Every time I needed help, he's always there," says Quan.
In an industry where child actors are either abused, manipulated, or abandoned by the industry, it's really sweet to know that Spielberg has been a good egg. After all, the man hired Quan as one of the central leads in "Temple of Doom," a role he's still remembered fondly for to this day:
"Spielberg was the first person to put an Asian face in a Hollywood blockbuster. Short Round is funny, he's courageous, he saves Indy's ass. That was a rarity then. For many years after that, we were back to square one."
To give the young actor a boost, he also helped Quan nab the role of the gadget-savvy Data in "The Goonies," of which Spielberg was an executive producer. Given how well his performance has been revered in "Everything Everywhere," it's Quan's time to live the Hollywood dream that he should have been living for decades now. Seeing how close he still is with Spielberg, I would love to see the two properly reunite on another project together at some point.
"Everything Everywhere All At Once" is currently available to rent or purchase on most streaming platforms.