Showrunner Tony Gilroy Brought A Lesson From Jason Bourne To His Work On Andor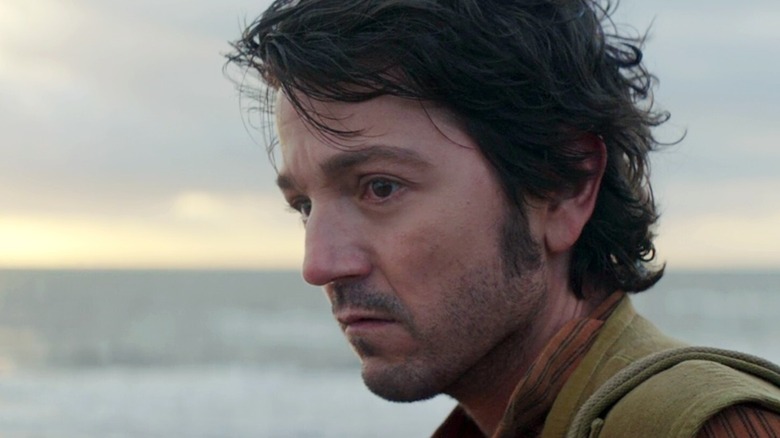 Lucasfilm
How do you successfully breathe new life into a beloved, 45-year-old franchise? The answer might not be what you'd expect. 
Season 1 of "Andor" on Disney+ is coming to a close, and though it has had lower viewership than previous "Star Wars" series, it is by far the best and most innovative of the pack. Despite being a spin-off of one of the more beloved Disney era "Star Wars" films, "Rogue One: A Star Wars Story," "Andor" is an especially bold and inspired show, taking the "Star Wars" galaxy to new and unexpected places relatively free from the franchise's worst self-referential habits.
Ironically, the best way to reinvent "Star Wars" was to hire a director with little reverence for the nostalgic franchise behind the camera. Tony Gilroy, who also co-wrote and supervised reshoots for "Rogue One," returned as the showrunner for "Andor" — but he freely admits that he had "no interest" in the "Star Wars" brand before being recruited by Lucasfilm. Though he lacks the admiration one would expect from a person attached to a Lucasfilm project, Gilroy is no stranger to reinvention.
Before "Andor," Gilroy was best known as the screenwriter behind the original four "Bourne" films (he also directed "The Bourne Legacy"). If you're not familiar, these espionage thrillers star Matt Damon as a man named Jason Bourne who finds himself with a bad case of amnesia and a target on his back. Through action set-pieces and moments of high paranoia, the "Bourne" movies become a high-adrenaline dive into themes of identity and belonging.
In a conversation with SFX magazine from August, Tony Gilroy revealed that his unique storytelling instincts he developed writing on the "Bourne" films greatly carried over to his approach on writing "Andor."
Rebels on the run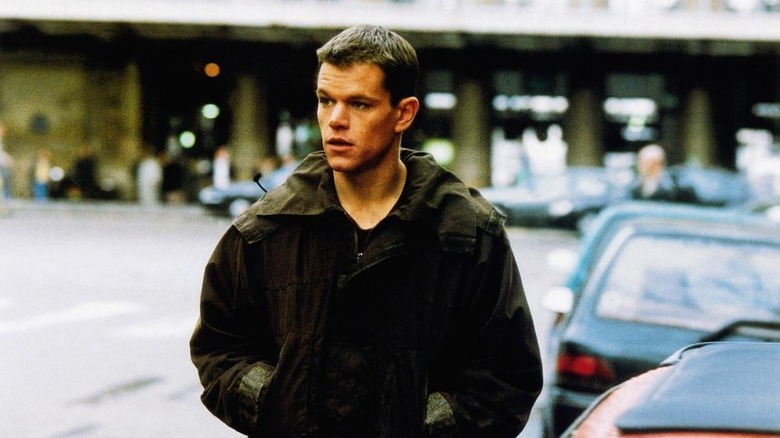 Universal Pictures
In a genre often defined by maximalism and explosions, Gilroy made a strong character piece with his "Bourne" films, almost completely flipping the script on the current genre trends at the time. "I had been trying to get people to make an acoustic action movie," he explained, "because action movies had gotten so bombastic in the '80s, they were just enormous. So, when 'Bourne' came along, we went way down to nothing."
In "Andor," Gilroy portrays Cassian Andor (Diego Luna) as a disillusioned man who's swept away from his familiar life and is forever changed by the suffering and atrocities he witnesses on his path. Though its exploration of galactic politics doesn't initially seem applicable to the "Bourne" films, there are a lot of thematic similarities. These are stories about men on the run, of government tyranny, and dire situations. As Gilroy explained:
"It was about making it real. Keeping someone you really understand and really care about in a place that you understand the geography of, with stakes, is much more involving than a guy on a train with 15 machine guns and a helicopter coming down ... It's one man's odyssey through the center [of the story] and then all these peripheral characters surrounding him and spinning around. I mean, God, it's looking to be entertaining. It's heavy material, heavy things are happening, but it's an adventure story, too."
A search for belonging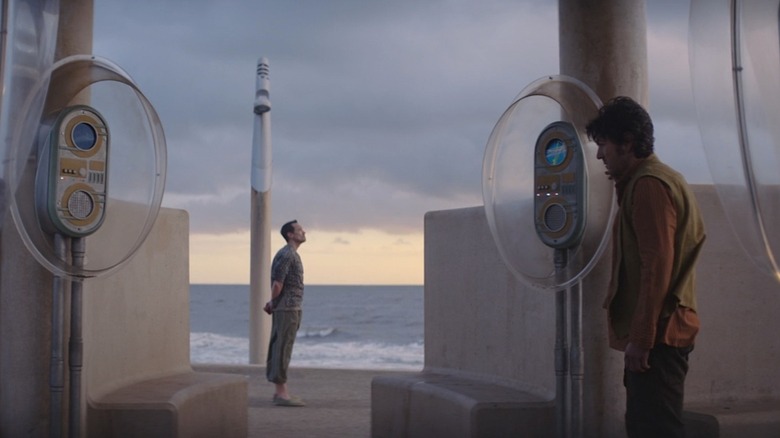 Lucasfilm
Diego Luna, who produced "Andor" as well as playing the titular character, has explained that he aimed to invoke the story of an immigrant through Cassian's journey. Now that we've spent an entire season with Cassian Andor, the logical connections make a lot of sense. After the events on Aldhani, his escape from Imperial prison, and the siege of his hometown of Ferrix, Cassian is now a man without a home. Sure, he hasn't suffered amnesia like Jason Bourne, but the life he once had has similarly been stripped away from him. From here on out, Cassian will have to find his own way through the treacherous "Star Wars" galaxy.
Thanks to Gilroy's strong vision, these potent, emotional themes are not in the background of fanservice and indulgent amounts of action sequences — they are textual and full of substance. It's often said that storytellers throughout their life tell the same tales in different essences, and his injection of the "Bourne" films' paranoia and urgency into "Andor" is what makes it feel refreshing and new.
Cassian has met many common people and seen his fair share of terror on his quest, but there is some glimmer of hope in that we know he will eventually find his place fighting for the Rebel Alliance. "Andor" season 2 has already started production, and has a mapped course leading into the events of "Rogue One." Though Tony Gilroy won't be directing any episodes of season 2, we hope they will keep the striking tone he's established.