Why Tony Gilroy Won't Be Directing Any Episodes Of Andor Season 2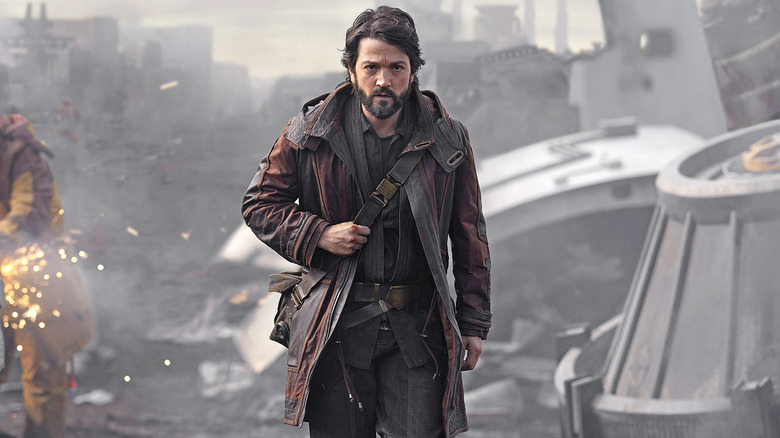 Disney+
The first season of "Andor" is still not over, but it has already cemented itself as arguably the best live-action "Star Wars" show. From its poignant commentary on oppression to its layered development of the rebellion, the series has far surpassed any expectations set by its predecessor, "Rogue One: A Star Wars Story." The writing is top-notch, and the filmmaking is appropriately up to snuff. This is in large part thanks to Oscar-nominated director and screenwriter Tony Gilroy, who served as showrunner on the series. But shockingly enough, the veteran filmmaker did not helm any of the episodes for the first season, and won't anytime soon either.
Gilroy is responsible for writing and producing the "Bourne" franchise, and oversaw post-production and reshoots for "Rogue One" in addition to reworking the screenplay. "Michael Clayton" and "Duplicity" are the highlights of his directing career, while "The Bourne Legacy" is probably a low point. The resume speaks for itself, but he has since given up directing duties (not for lack of trying, however). For now his work on "Andor" as a showrunner remains Gilroy's top priority, and he'll look to keep it that way moving forward.
'This job is just too huge'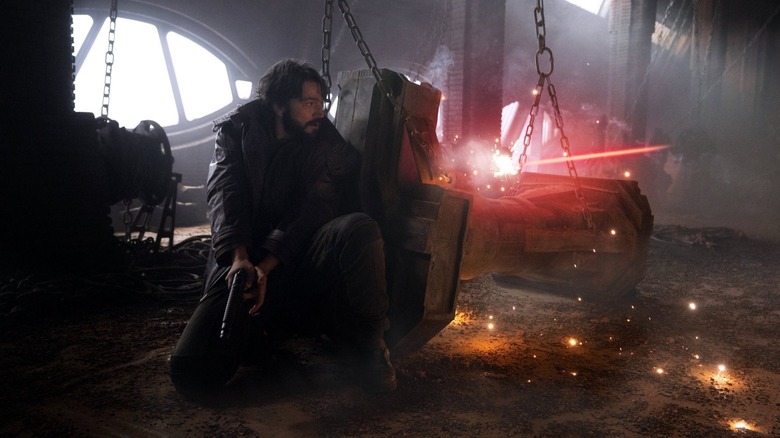 Disney+
When Gilroy initially boarded the project as showrunner, it was widely reported that he would also get to direct a few episodes. That was the plan before COVID-19 hit the world, forcing Gilroy to stay put in a country removed from production while others took over directing. In an interview with The Hollywood Reporter, Gilroy explained why won't pursue the director's chair in the second season:
"I am not [directing in season 2]. I can't. This job is just too huge. I don't have the time to spare. It's a really poor use of my time. [Director] Ari [Ariel] Kleiman is out in Pinewood. We start shooting in November. He started prepping three weeks ago. He's got his hands full out there just to get to November. There was some fantasy that I would end up doing the last block, but I just can't, to be honest with you."
Apart from his showrunning duties, Gilroy wrote several key episodes this season, including the three opening chapters. And although it is disappointing that Gilroy won't be handling directing duties the second time around, the quality of "Andor" speaks to his importance as a showrunner.
Don't spread yourself thin, folks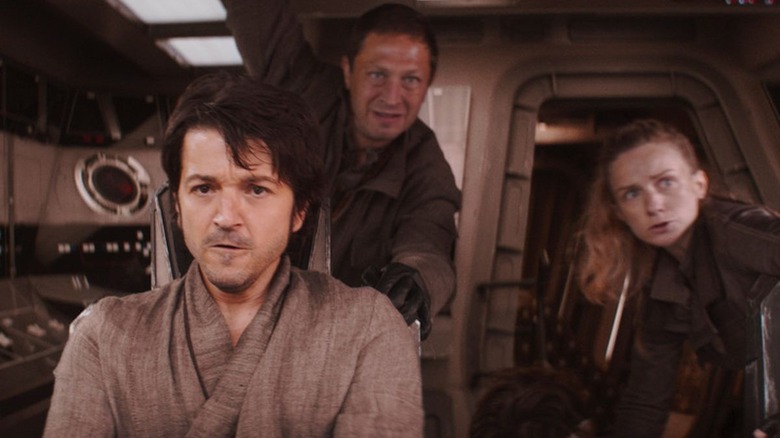 Disney+
It is no mistake that "Andor" has consistently risen above the rest of the original offerings from Disney+. Hiring a showrunner for a tentpole series on the platform is actually a rare move from the company. For instance, Marvel Studios and its streaming projects have been criticized by veteran TV writers for their lack of showrunners. According to those critics, Marvel's goal of bringing its feature filmmaking principles to television often overlooks the importance of the TV writer. 
With a showrunner, a more cohesive vision can be executed to meet the higher standards that have been set by prestige TV. By not stretching himself too thin by directing episodes as well, Gilroy can focus on the grand scheme of things while other talented directors bring the vision to life. And as production begins for the second and final season, a fresh crop of new TV directors has joined the fray.
New episodes of "Andor" release Wednesdays on Disney+.