Tony Gilroy Had 'No Interest' In Star Wars When He Was Hired For Rogue One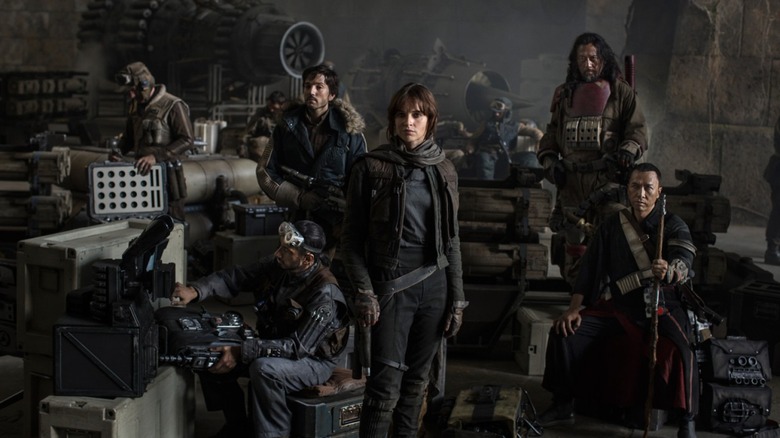 Lucasfilm
The Disney era of "Star Wars" has been going strong for nearly a decade now since the purchase of Lucasfilm in 2012, though it began in earnest with the release of "Star Wars: The Force Awakens" in December 2015. While it has been a bit of a mixed bag (for various reasons) a great many fans would agree that 2016's "Rogue One" remains a high point, if not the single high point, of this era. One man largely responsible for that is Tony Gilroy ("Michael Clayton," "The Bourne Ultimatum"), who was brought on board to oversee extensive rewrites and reshoots on director Gareth Edwards' direct prequel to "A New Hope." Despite that film's success — and despite Gilroy coming back to a galaxy far, far away for the upcoming Disney+ series "Andor," he had zero interest in the franchise when he was hired several years ago.
Gilroy spoke with the folks at Empire Magazine for the upcoming September 22 issue ahead of the release of "Andor," which centers on Diego Luna's Cassian Andor prior to the events of "Rogue One." Gilroy explained that he had "no interest" in "Star Wars" when he signed onto the project. Yet, he thinks that may have benefitted "Rogue One" in the end. "I think that helped. It's effective on a doctoring job to have emotional detachment. You wouldn't want your cardiothoracic surgeon getting emotional."
Whatever the reasoning behind it, it's hard to argue with results. "Rogue One" earned more than $1 billion at the box office and was met with open arms from both fans and critics. More than that, it proved that "Star Wars" could exist beyond the saga films, arguably paving the way for stuff like "The Mandalorian" that would come later.
A simple goal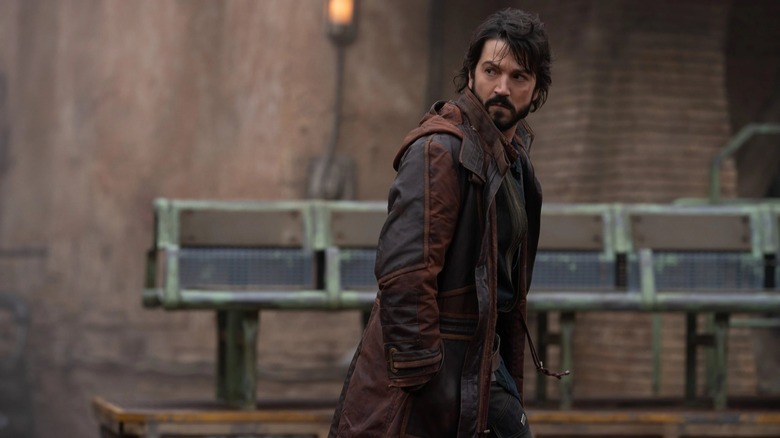 Disney+
Despite Gilroy's initial lack of interest in the franchise, he was convinced to return by Lucasfilm for "Andor" as the showrunner. Given that the show is going to run for two seasons, that makes it one heck of a commitment compared to reshoots and rewrites. Be that as it may, the Oscar-nominated filmmaker is genuinely interested in the task at hand. "My 'Star Wars' knowledge is pretty specific [laughs]. I'm focused on one intense five-year period. But I wouldn't be doing this if it wasn't something that really interested me," he said. Beyond that, Gilroy said the goal of the show is to bring more non-"Star Wars" fans, such as himself, into the fold.
"Our goal with the show is ambitious but simple. We want to blow the hardcore 'Star Wars' people away. But we also want their husband, neighbor, sister – that person in their life who's never gotten why they like 'Star Wars.' We're absolutely going for both audiences."
The cast also includes Stellan Skarsgard ("Chernobyl"), Denise Gough ("The Other Lamb"), and Kyle Soller ("Marrowbone"), as well as Genevieve O'Reilly, who returns as Mon Mothma.
"Andor" premieres September 21, 2022 on Disney+.