Andor's Journey Is Deeply Personal For Diego Luna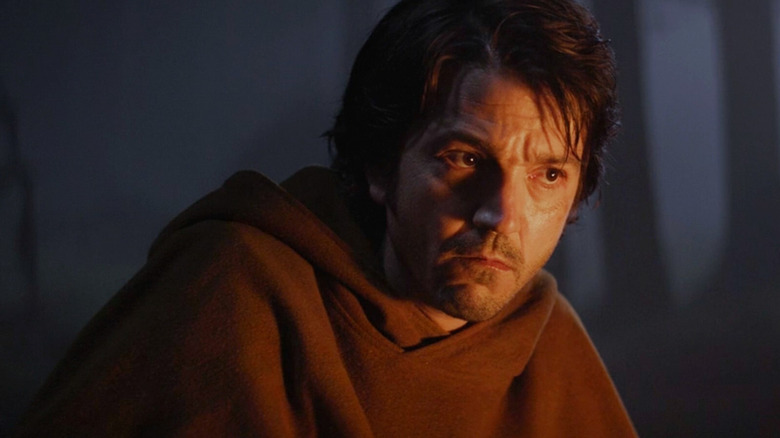 Lucasfilm
Within just four episodes, "Andor" has proven itself to be a cut above other "Star Wars" series. There is a palpable sense of connection that the show has to its titular character, making it more akin to a character study than a big, epic space opera. Reprising his role from "Rogue One," it is clear that Diego Luna is really giving it his all in this series, and his performance combined with the story written by Tony Gilroy makes this series a must-watch.
This personal connection is no accident. Much of the storyline surrounding "Andor" involves Cassian's struggle with his sense of self as someone whose homeworld of Kenari was destroyed by the Imperial Army. In a recent interview with the official "Star Wars" blog, Luna says that this struggle is inspired by the real-life ones that Mexican and other Latin Americans feel when immigrating to the United States.
"He's a refugee, you know, he can't go back to where he belongs," he said. "This story is going to tell us what he left behind because that is really important in his journey."
Been in this fight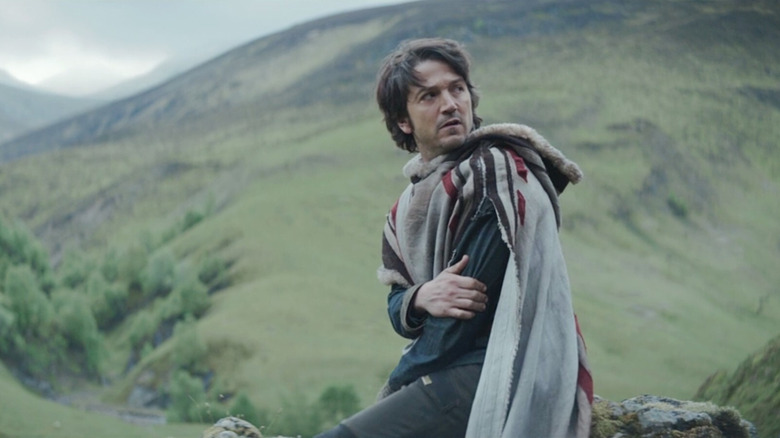 Lucasfilm
Having been born and raised in Mexico, Luna became a prominent actor in his home country through telenovelas such as "El abuelo y yo" and "El premio mayor." However, his first taste of international acclaim came through in 2001 with "Y Tu Mamá También," which he starred in alongside Maribel Verdú and longtime friend Gael García Bernal. While he has since mostly taken roles in English-language productions, his work as a producer on "Andor" allowed it to reflect how the struggles he and other immigrants have faced can be alleviated through the power of community and heritage.
"I think about the relation between Latin America and the States and that huge border that separates Mexico from the States," he explained. "That energy is going to be represented in Cassian's journey. The strength of community — that's what this story is about!"
That story is one that has been noted among "Star Wars" fans, especially those of similar backgrounds and experiences. Luna told the blog that he was grateful to play Cassian for this very reason, as he states that faithful representation matters, especially in a galaxy far, far away.
"This character represents a lot," he said. "It's important that we see ourselves on the screen, that we feel represented, that the stories we tell reflect the world that's out there."
"Andor" is currently streaming on Disney+, with new episodes released every Wednesday.