The Daily Stream: Y Tu Mamá También Is The Road Trip Of A Lifetime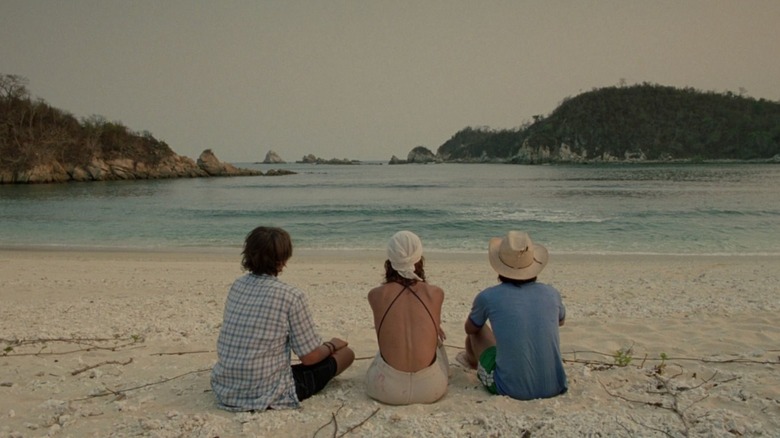 20th Century Fox
(Welcome to The Daily Stream, an ongoing series in which the /Film team shares what they've been watching, why it's worth checking out, and where you can stream it.)
The Movie: "Y Tu Mamá También"
Where You Can Stream It: The Criterion Channel
The Pitch: Freed from their girlfriends from the summer, teenage best friends Julio (Gael García Bernal) and Tenoch (Diego Luna) are looking for adventure. They meet a married woman named Luisa (Maribel Verdú) at a party and attempt to woo her by inviting her on a cross-country road trip. When her well-established life dissolves almost overnight, Luisa spontaneously decides to join them. Director and co-writer Alfonso Cuarón sets their life-changing road trip against a textured backdrop of rural Mexico, interweaving local culture, politics, and history at every turn. Along the way, the trio falls into a complicated tangle of desires and jealousies, with Julio and Tenoch keeping up their facade of machismo and boyish immaturity for as long as possible until it finally, briefly, slips away.
Why it's essential viewing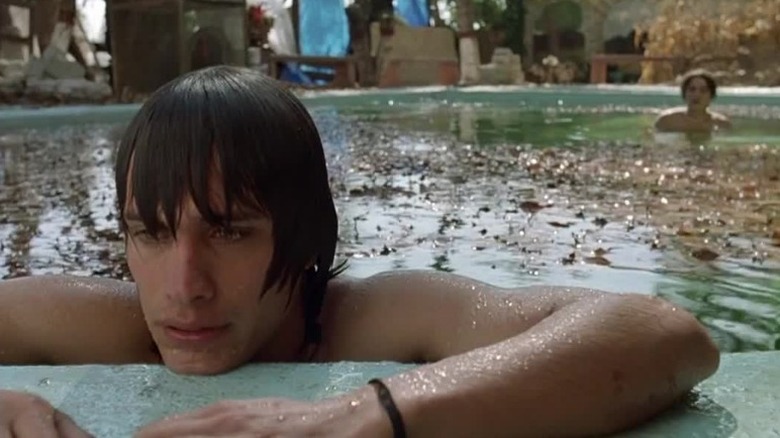 20th Century Fox
Part coming-of-age movie, part road trip film, part ill-advised romance, "Y Tu Mamá También" is, above all else, about the double-edged sword of masculinity. It's most-known for its sex scenes, which are plentiful, but it's the movie's Trojan horse of an ending that will bowl you over. Cuarón co-wrote the script with his brother, Carlos Cuarón, and together the pair build up layers of crude teen comedy that give way, slowly and slyly, to an ever-so-fragile vulnerability.
Luna and Bernal have both gone on to accomplish great works in their careers, but their dynamic, ever-shifting energy here is utterly unmatched. As Julio and Tenoch, they quip and fight and throw each others' entire worlds askew with a simple shift of cadence. The duo is made up of a bundle of impulses and wisecracking charms, resting on a notion of masculinity that's not quite set in stone yet. Each and every scene plays out with a live wire energy, as the pair's long-standing friendship is destabilized by the presence of carefree, profound Luisa. As the sticky summer heat rises, so do the intense emotions of these unlikely companions.
As shot by three-time Best Cinematography Oscar winner Emmanuel Lubezki, "Y Tu Mamá También" is also a total stunner. Precisely chosen, masterfully blocked shots convey a crystalline sort of emotion, as when Julio leans against the edge of a leaf-strewn pool with Tenoch in the far background, or when the three travelers sit equidistant on a sandy shore. The movie is also aided by Daniel Giménez Cacho's somewhat omniscient narration, which lends insight into moments of messy decision-making while also placing the trip in a deeper cultural context.
In the end, it's the final scenes of "Y Tu Mamá También" that I return to again and again. This is a road trip that truly brings about transformation, a coming-of-age movie that concludes with its teen characters living squarely within their own visions of adulthood. It's also a movie that breaks our hearts a half dozen subtle ways in its last fifteen minutes with the crack of a joke, the click of a jukebox, and fingers tapping nervously on a diner table. A masterfully executed exercise in breaking and building boundaries, "Y Tu Mamá También" may just transform you, too — if you let it.