Every Alfonso Cuaron Movie Ranked From Worst To Best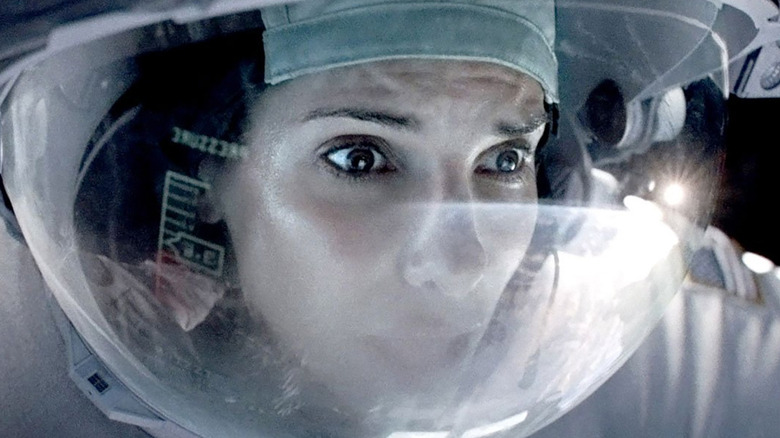 Warner Bros.
Mexican director Alfonso Cuarón has managed to carve himself a place among Hollywood's all-star directors with movies such as "A Little Princess," "Children of Men," and "Roma". He made history multiple times at the Academy Awards with his movies: He was the first Mexico-born director to win best director for his sci-fi epic "Gravity" in 2014, and he won Mexico its first best foreign language film Oscar, as well as another best director trophy, for his intimate memoir "Roma" in 2019.
Whether they're science fiction adventures, fairytale-like fantasies, or epic family dramas, Cuarón makes unique films with deeply human stories that take place in ambitious, sprawling settings. He is known for impressive long shots, which span several minutes uninterrupted. He's a frequent collaborator with Mexican cinematographer Emmanuel Lubezki, Cuarón's former classmate, who composed enchanting images for six of Cuarón's eight feature films. 
Cuarón usually writes the screenplays for his movies, too, but he doesn't restrict himself to cinema: Cuarón also wrote and directed for TV in Mexico at the start of his career, and will return to the small screen soon with a new Apple TV+ series. While we wait for Cuarón's next project to come out, let's re-explore his eight existing films, ranked here from worst to best.
8. Great Expectations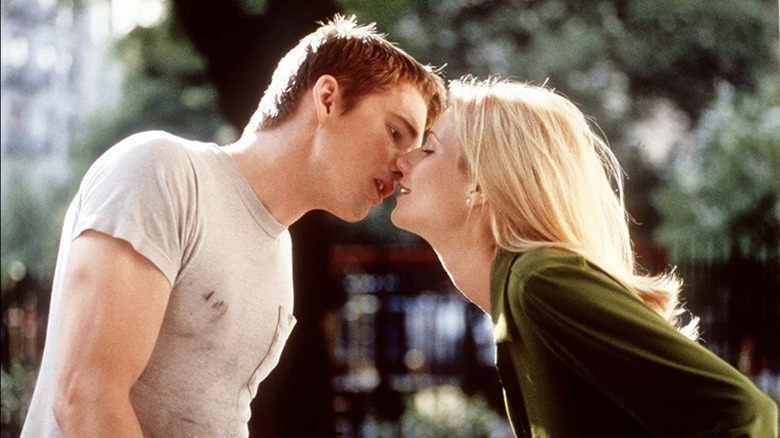 Twentieth Century Fox
1998's "Great Expectations," a modern retelling of Charles Dickens' classic 1861 novel, was Cuarón's second foray into Hollywood's inner circle. The film makes quite a few changes to the original book: The main character's name has been changed from Pop to Finn, and instead of England, the movie takes place in modern-day America, namely in Florida and New York City. Ethan Hawke plays the hero, an orphan who grows up to become a talented artist, while Gwyneth Paltrow appears as his love interest Estella. Anne Bancroft, Hank Azaria, and Robert De Niro also star.
For "Great Expectations," Cuarón partnered with his longtime friend, cinematographer Emmanuel Lubezki, for the third time, and the film's lustrous, enchanted images might be the its only saving grace. Despite the all-star cast and classic story, the movie was a major flop; Cuarón himself agrees it's far from his best. Indeed, Cuarón says he turned the project down multiple times before finally taking it on, and admitted during a roundtable with The Hollywood Reporter that he shouldn't have agreed to make it at all.
7. Sólo con tu pareja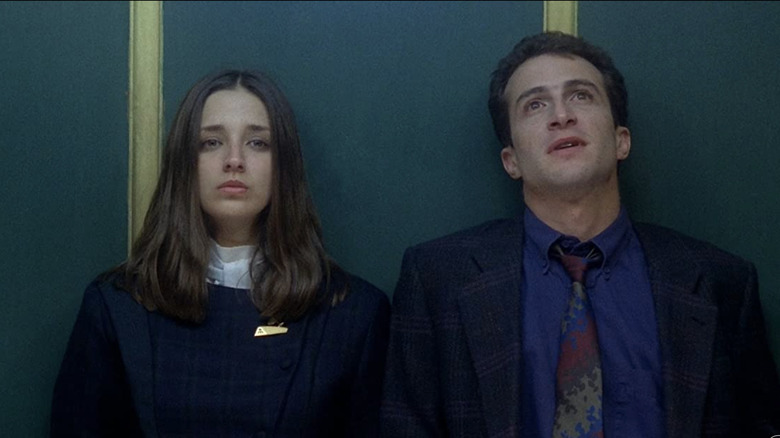 IFC First Take
After working in TV and directing a few shorts, Cuarón made his feature film debut with "Sólo con tu pareja," which translates to "Only with Your Partner." It follows the story of Tomás (Daniel Giménez Cacho), a womanizer who works in advertising and is having an affair with his boss. He is diagnosed with AIDS shortly after a visit to his doctor, just after starting another affair with his doctor's new nurse, Sylvia (Dobrina Liubomirova), and trying to seduce his new neighbor, Clarisa (Claudia Ramírez). Tomás decides to commit suicide when he realizes the gravity of his diagnosis, unaware that Sylvia has falsified the results out of jealousy.
Cuarón wrote the screenplay for "Sólo con tu pareja" with his brother Carlos, and the movie was well received both in Mexico, where it premiered in 1991, and in the US, where it was released in 2006. It's not bad, as far as sex comedies go. However, when compared to Cuarón's other work, "Sólo con tu pareja" doesn't hold a candle to the sweeping epics that define the director's modern-day career.
6. Harry Potter and the Prisoner of Azkaban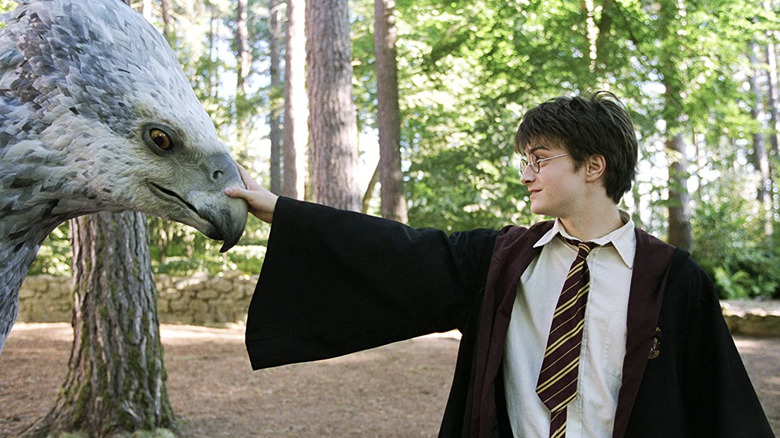 Warner Bros.
"Harry Potter and the Prisoner of Azkaban," which came out in 2004, might seem like an anomaly on Cuarón's filmography. Yet, even as a big-budget franchise blockbuster, it was far from a cookie-cutter movie. The third installment of the "Harry Potter" sees Harry, Ron and Hermione officially become 13-year-olds, and they bring all of the angst and emotions that come with being a teenager with them. "Prisoner of Azkaban" also raises the stakes, telling a Harry Potter story with life-or-death consequences and giving more insight into Harry's traumatic past, including his parents' demise. Finally, the film introduces two important parental figures for Harry in the characters of Sirius Black (Gary Oldman) and Remus Lupin (David Thewlis), an old friend of his parents.
All of this puts "Prisoner of Azkaban" firmly in Cuarón's wheelhouse, and his style and voice shine throughout. It's a darker, grittier film than the first two entries in the series, and yet it's also much funnier, with numerous comedic moments. Cuarón's experience working with children is clear in his direction of Daniel Radcliffe, Rupert Grint and Emma Watson, which helps the trio transition from budding actors into mature performers. "Harry Potter and the Prisoner of Azkaban" remains one of the best movies of the franchise, in large part because of the unique perspective that Cuarón brings to it.
5. A Little Princess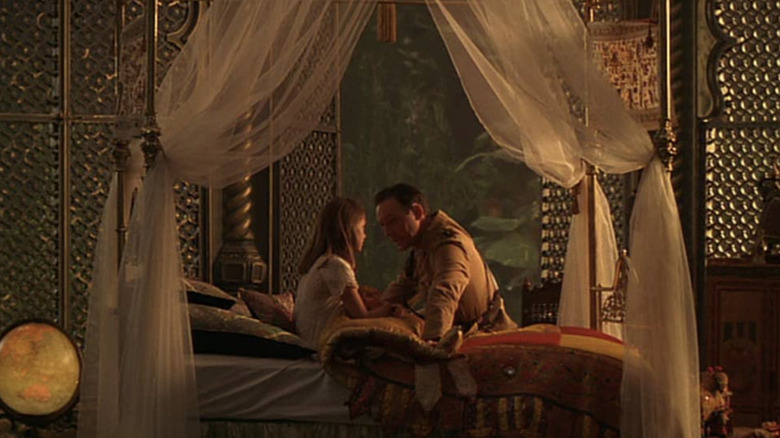 Warner Bros.
"A Little Princess" is Alfonso Cuarón's first Hollywood film, and only his second feature. It's based on a novel by the same name by Frances Hogston Burnett, which was published in 1905, and follows the story of a little girl named Sara Crewe, played in the movie by Liesel Matthews. Sara goes to boarding school in New York after her widowed dad, Captain Crewe (Liam Cunningham), is called to fight during World War I. After the captain is wrongfully reported dead, the boarding school headmistress Miss Minchin (Eleanor Bron) banishes Sara to the servants' quarters, where she befriends a young maid named Becky (Vanessa Lee Chester).
Sara is an imaginative girl, and her hopeful stories help the other characters escape their dreary realities. However, the headmistress forbids daydreaming in a futile attempt at controlling the children. A childhood classic for many, "A Little Princess" is a warm, enchanting tale that gave a whole generation of young girls a mantra to live by: "All girls are princesses." Lubezki's warm and colorful images and Cuarón's empathetic storytelling come together to create a timeless fairytale. While it didn't perform as well as expected in theaters, "A Little Princess" was a critical success and received due recognition after it was released on home video.
4. Gravity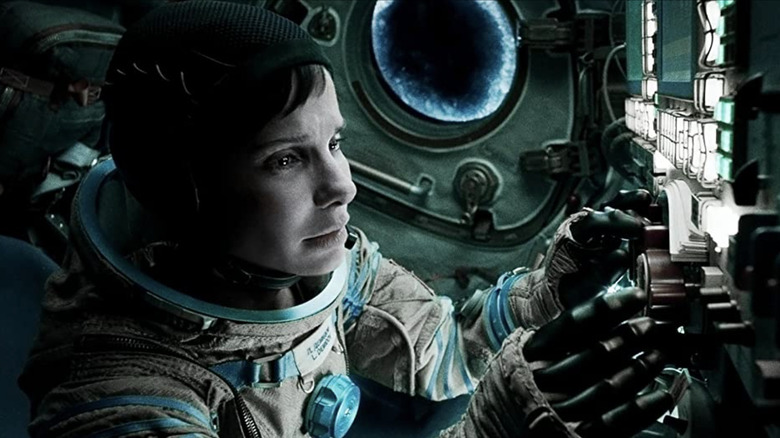 Warner Bros.
Nobody expected Alfonso Cuarón to direct a space movie, and yet in 2013, he released his sci-fi epic, "Gravity," which epitomizes his ability to tell intimate stories about vulnerable characters in mind-bogglingly epic settings. Set almost entirely in space, "Gravity" follows Dr. Ryan Stone (Sandra Bullock), an engineer tasked with repairing the Hubble telescope. In a terrifying accident, space debris destroys most of the telescope and the space shuttle, sending Stone flying into the abyss of space. Fortunately, she's not alone: Matt Kowalski (George Clowney), the other astronaut sent on the mission, helps her navigate from disaster to disaster in an effort to escape certain death.
Cuarón, who co-wrote the screenplay with his son Jonás, has been hopping between genres and settings for his whole career, and he not only nailed making a (mostly) scientifically accurate space movie, but also pushed the boundaries of special effects and filmmaking while he was at it. Thanks to the effort to simulate the weightlessness of space, the process was grueling for both Bullock and Clooney, but the result is worth all the sweat and tears. "Gravity" delivers a breathless sense of the void of space, and is filled with impeccable images and haunting long takes. Bullock's performance in what is almost entirely a one-woman show also deserves praise. "Gravity" earned Cuarón his first Academy Award for best director, and garnered dozens of nominations from Hollywood's most prestigious awards organizations.
3. Y Tu Mamá También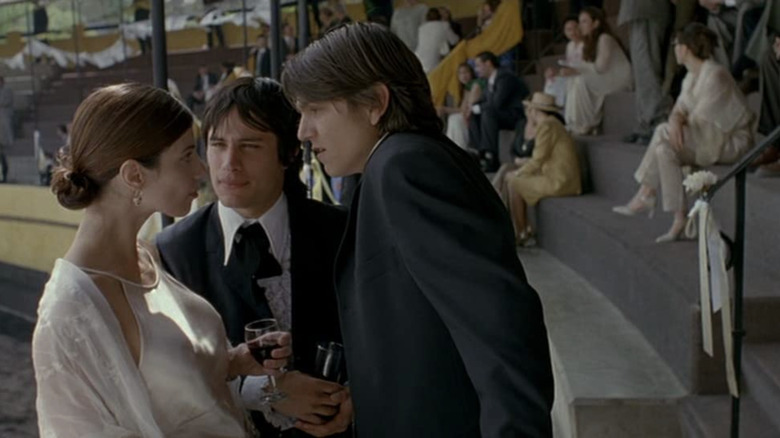 MGM Home Entertainment
After breaking into Hollywood, Cuarón went back to Mexico to kickstart his creativity. The result is his coming-of-age story, "Y Tu Mamá También," which was released in 2001. The raunchy road trip movie recalls Cuarón's previous movies: It has the sensuality and comedy of "Sólo con tu pareja," the angst of "Great Expectations," and the warmth and playful innocence of "A Little Princess." 
"Y Tu Mamá También" stars Gael Garcia Bernal and Diego Luna as childhood friends, Julio and Tenoch, who strike up an unlikely friendship with an older woman, Tenoch's cousin's wife Luisa (Maribel Verdú). Julio and Tenoch's girlfriends have left on a trip to Italy, and the young men are looking forward to a summer living as bachelors. After learning that her husband has been cheating on her, Luisa accepts the boys' invitation to take a road trip to the beach, which ends up being a journey full of adventure, sexual discovery, personal growth, and conflict.
As they travel, the two friends' relationship is put to the test, and they grow from boyhood to adult men. Garcia Bernal and Luna, who have gone on to have great careers both in Mexico and Hollywood, are playful and charming, while Verdú anchors the story with a shrewd and seductive performance. As far as raunch goes, "Y Tu Mamá También" contains a much healthier depiction of sex than American coming-of-age stories of the same era; while the characters may be immature, Cuarón handles the subject like an adult.
2. Children of Men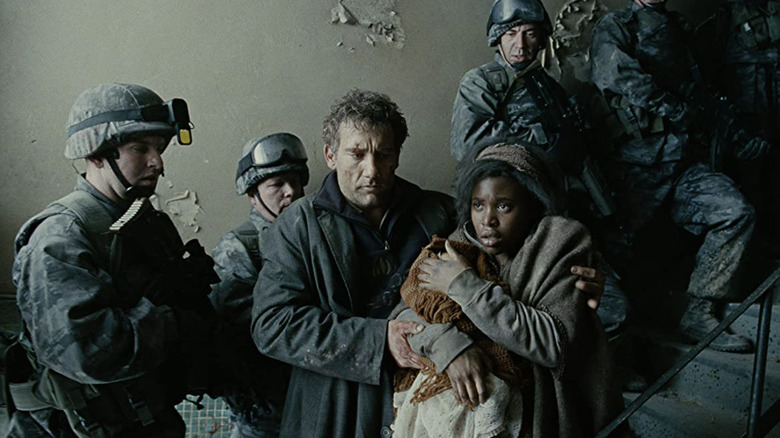 Universal Pictures
Cuarón's first science fiction film is 2006's "Children of Men," which, much like "A Little Princess," wasn't a box-office success, but received critical acclaim and went on to become a fan favorite. Loosely based on P. D. James' 1992 novel "The Children of Men," the movie is sci-fi at its best, depicting a dystopia that's firmly grounded into the not-so-distant future of 2027. In the film, humanity has stopped being able to procreate. The youngest human being, who is 18, has just been stabbed for refusing to sign an autograph. 
Activist-turned-office-drone Theo Faron (Clive Owen) is kidnapped by an organization called the Fishes, which is run by his ex-wife Julian (Juliannne Moore). In exchange for money, he must escort a refugee named Kee (Clare-Hope Ashitey), who's later revealed to be pregnant, to safety. The film also stars Michael Caine as Theo's friend Jasper Palmer, who helps falsify Kee's papers and smuggles them both out of the country, as well as Chiwetel Ejiofor as Luke, a member of the Fishes.
"Children of Men" features the most impressive visual effects of any of Cuaron's movies, "Gravity" notwithstanding. One long shot in particular stunned fans and critics alike: A car chase during which the camera shifts from a first-person perspective from inside the car all the way to a wide shot outside of the vehicle. Overall, "Children of Men" resonates as its dystopian thriller that hits close to home, with the combination of vulnerable humanity and ambitious scope that has become Cuarón's signature.
1. Roma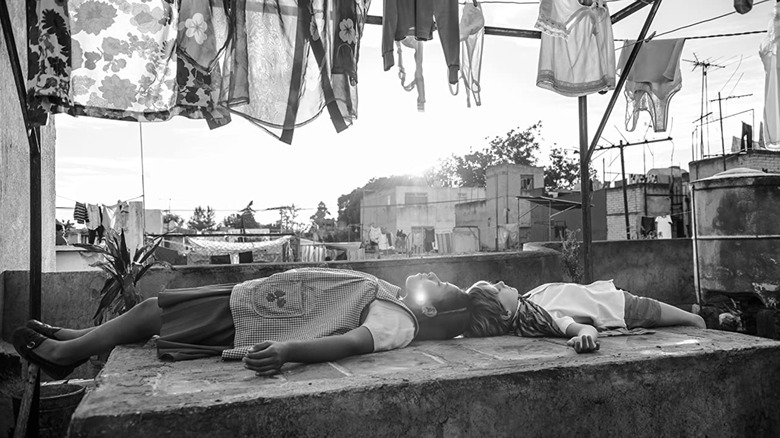 Netflix
Cuarón's latest film "Roma", which came out in 2018, is his best. Not only has Cuarón accumulated three decades' worth of experience behind the camera, but "Roma" also features the director's most intimate story to date. Based on Cuarón's childhood and his real-life nanny, Liboria Rodríguez, "Roma" follows the story of an indigenous Mixtec woman, Cleo (Yalitza Aparicio), who moves to Mexico City's Roma neighborhood in the '70s to work for a wealthy middle-class family. Cleo develops a close bond with the family she works for; the film stars Fernado Grediaga as the familial patriarch Antonio, Maria de Tavira as his wife Sofía, and Jorge Antonio Guerrero as Cleo's love interest, Fermín. As a background to the intimate family life depicted in "Roma," large-scale traumatic events unfold in the form of violent student protests, a forest fire, and even an earthquake.
As Cuarón's usual partner-in-crime, cinematographer Lubezki, was unavailable for what turned out to be a 110-day long shoot, Cuarón himself handled cinematography duties on "Roma," resulting in wide angles shot on 65mm and rich black-and-white images. As is his usual storytelling style, Cuarón marries an epic family saga with intimate moments, making "Roma" his masterpiece. It also led to another piece of Oscar history: for "Roma," Cuarón won the Academy Awards for both best director and best cinematography, a first for the ceremony, as well as best foreign language film.