Superhero Bits: James Gunn May Be Teasing A New DC Project, The Marvel Comics Debut Of Darcy Lewis & More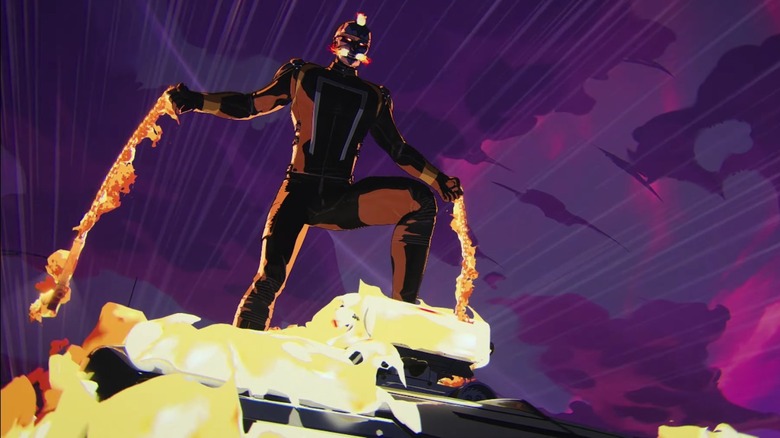 Marvel
(Superhero Bits is a collection of stories, updates, and videos about anything and everything inspired by the comics of Marvel, DC, and more. For comic book movies, TV shows, merchandise, events, and whatever catches our eye, this is the place to find anything that falls through the cracks.)
In this edition of Superhero Bits:
James Gunn might be teasing a Mr. Terrific DC project.
There's a "Black Panther: Wakanda Forever" director's cut we may not see.
"Doom Patrol" season 3 is now on Blu-ray and DVD.
A fan-favorite MCU character is about to make her Marvel Comics debut.
Amazing Yamaguchi Revoltech Spider-Man figure by Kaiyod
The folks at Kaiyodo are bringing back the impressive Amazing Yamaguchi Revoltech Spider-Man figure for another round. The very poseable figure is getting a re-release and is due to be released in June 2023. It is going to retail for $99.99, and for those who are interested, pre-orders can be procured by visiting Big Bad Toy Store right now.
You can now buy Doom Patrol season 3 on Blu-ray and DVD
As we've learned in the Warner Bros. Discovery era of streaming, nothing is permanent. Lots of titles have been removed from HBO Max, rendering them as very hard — if not impossible — to find. As such, when a beloved show gets a physical release, it's worth paying attention to. Case in point, "Doom Patrol" season 3 is now available on Blu-ray and DVD, as indicated by the above teaser. Yes, you can buy it on Digital, too, but that is also not exactly a permanent solution, as we've seen things disappear from various online stores due to licensing issues as well. So your best bet is to go physical. Those interested can find a copy by clicking here.
Here's how Corridor made that Amazing Spider-Man: Everyone's Home video
In yesterday's edition of this very column, we shared a pretty impressive video from the Corridor YouTube channel that saw Tom Holland's Spider-Man enter the Spider-Verse in something called "Spider-Man: Everyone's Home." It was, to say the very least of it, impressive. Now, the folks that made the video have offered up a behind-the-scenes look at how they made it happen, and it was quite the process. Even those who didn't see the original video could learn a thing or two through this peek behind the curtain at the creative process. Check it out for yourself above.
Kathryn Hahn can't say anything about Agatha: Coven of Chaos
As we can see in the above video here, Kathryn Hahn was recently asked a bit about the upcoming "WandaVision" spin-off, "Agatha: Coven of Chaos." It was a somewhat simple question, with the actress asked how much we can expect to see her sing, given how popular "Agatha All Along" ended up becoming. Well, Hahn isn't risking getting on Marvel's bad side, invoking "Game of Thrones" to stay silent, saying absolutely nothing on the topic. So, for now, this show's secrets are staying locked up good and tight.
Black Adam's The Rock congratulates Black Panther on its big success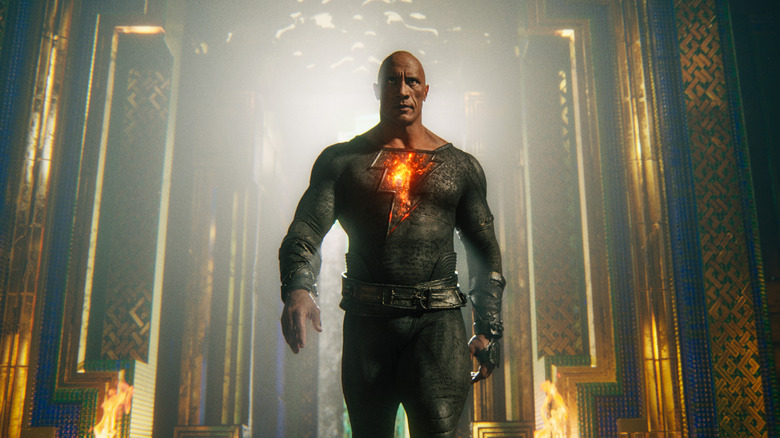 Warner Bros.
"Black Adam" dominated the box office in late October and early November, but this past weekend belonged to "Black Panther: Wakanda Forever," which made nearly as much as "Black Adam" has made during its entire run up to this point in a single weekend. Be that as it may, there is no needless competition or bad blood between Marvel and DC as far as Dwayne "The "Rock" Johnson is concerned. The actor took to Twitter to congratulate Marvel on its massive success, saying the following.
"A huge congratulations to the entire #BlackPanther TEAM, @MarvelStudios @DisneyStudios. Biggest opening ever for the month of November. That's a lot of happy movie goers around the world. Beautiful!!! Can't wait to see the movie. ~ #BlackAdam."
The Rock could have just said nothing and it all would have been fine. I think it's a damn classy move for him to say something like this out loud, given that he is arguably the biggest movie star on the planet. Can't we all just get along?
The MCU's Darcy Lewis is headed to the world of Marvel Comics
Surprise! One of the MCU's fan-favorite characters is making the jump to the world of Marvel Comics. As we can see in the above artwork, none other than Darcy Lewis, played by Kat Dennings in movies like "Thor," is set to appear in the upcoming second issue of the current "Scarlet Witch" solo series. Writer Steve Orlando spoke with Polygon about it, who said the following of Darcy's introduction to the comics:
"Darcy's there to lightly chide the absurdities we love of comic books, especially in a character like Thor. Wanda speaks casually about a life that is absurd and strange, and it's normal for her. But if you look at her family tree and the things she does, it can seem quite esoteric. Darcy essentially gives a voice to the audience in the same way that Kat Dennings' character does."
"Scarlet Witch" #2 hits shelves on February 1.
There's a Black Panther: Wakanda Forever director's cut that we might not ever see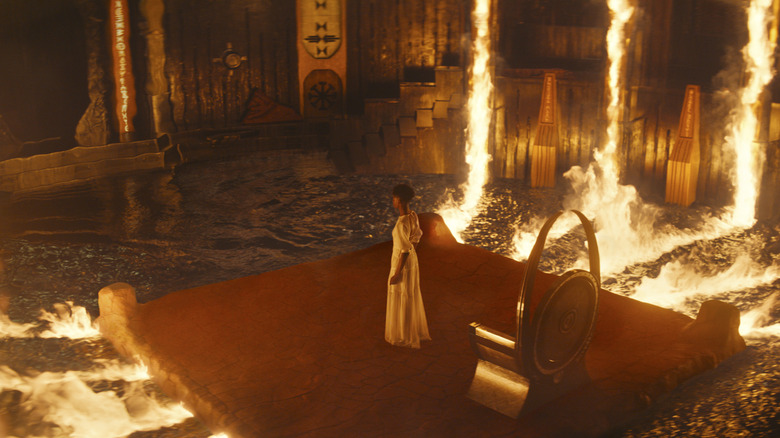 Marvel Studios
"Black Panther: Wakanda Forever" is already a pretty long movie, but director Ryan Coogler left quite a bit on the cutting room floor, it seems. Well, in a recent interview with Collider, producer Nate Moore explained that there is something of a director's cut that never actually got completely finished. But could we ever see such a thing? Perhaps on Disney+? For now, Moore doesn't think that's going to happen.
"Yeah, we've typically resisted that, and I think we'll continue to because we like to think we and the filmmakers landed on what the movie should be. So, I don't know that we'll ever assemble it — I'll never say never. I don't think we'll assemble it into a longer Director's Cut. But certainly, I think there's ways to get those scenes out there in the world without building an extended edition."
So, at best, it sounds like we might get to see some of these scenes on the Blu-ray/DVD release, rather than in an extended cut of some kind. But never say never.
James Gunn shared this image of DC's Mister Terrific, so what does it mean?
James Gunn is now the co-head of DC Studios alongside Peter Safran and has officially been on the job for two weeks. As of right now, they are putting together a plan for the future of the DC Universe, but those plans haven't been revealed. But are they going to include Mister Terrific? Well, Gunn recently shared the above image of the hero on social media, stirring speculation of a project involving the character. To further stir the pot, Artist Mitch Gerads responded to the tweet saying, "What a strange adventure this could be!" seemingly in reference to his "Strange Adventures" comic, which Gunn heavily praised in the past. And yes, Mister Terrific is part of that book. Make of it what you will for the time being, but this is certainly intriguing.
Ghost Rider takes the spotlight in the latest Marvel's Midnight Suns short
Lastly, Marvel has released another new animated short connected to the "Midnight Suns" video game, one focused on none other than Ghost Rider. Even for those who have no intention of picking up the video game, it's a pretty rad little short, animated somewhat in the same style as "What If...?" Only, in this case, things get pretty violent and brutal, very much befitting someone like Ghost Rider. It's a fun little ride and, if the game is this good, we should be in for a treat. "Midnight Suns" arrives on December 2 and you can check out the full short for yourself above.