Superhero Bits: A Constantine 2 Update, Chris Evans Misses Playing Captain America & More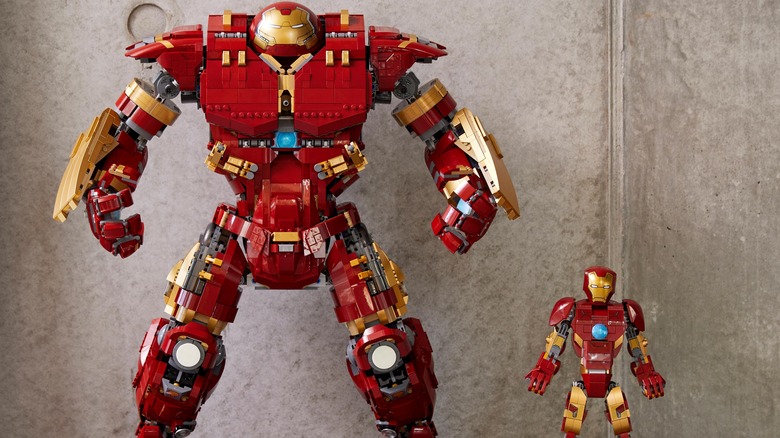 LEGO
(Superhero Bits is a collection of stories, updates, and videos about anything and everything inspired by the comics of Marvel, DC, and more. For comic book movies, TV shows, merchandise, events, and whatever catches our eye, this is the place to find anything that falls through the cracks.)
In this edition of Superhero Bits:
"Black Panther: Wakanda Forever" is finally upon us.
An update on the status of "Constantine 2."
Chris Evans misses playing Captain America.
"Agatha: Coven of Chaos" begins filming very soon.
Cruise around like a cool kid on these Black Panther Heelys
Remember Heelys? Remember when that kid showed up at your school rolling around on his shoes? Just me? In any event, Heelys are still very much a thing and the company has teamed up with Marvel to make a new line of shoes inspired by "Black Panther: Wakanda Forever." So, not only are they superhero shoes, but they have wheels in them. What more could one want from footwear? You can check out the full collection by clicking here.
Stargirl season 3 The Haunting promo
Here is the official promo for the 11th episode of the third season of "Stargirl" on The CW:
As Courtney (Brec Bassinger), Sylvester (Joel McHale) and the JSA plot to take down a major threat, the arrival of someone from their past sends shock waves through the town.
Jennifer Phang directed the episode, which was written by Steve Harper and Maytal Zchut.
RIP Comic book artist and writer Carlos Pacheco
In sad news, Carlos Pacheco, an artist and writer who made major contributions to both Marvel and DC Comics during his career, has passed away. Marvel made the above tribute to him on Instagram, highlighting his work in titles such as "Avengers Forever" and "X-Men." DC also paid tribute to Pacheco on Twitter, saying the following:
"Carlos Pacheco was a visionary artist who whose contributions to the Superman, Green Lantern and the JLA/JSA legacies will have a lasting impact on the industry. DC offers its sincere condolences to his family, friends, fans and many collaborators."
RIP Carlos Pacheco, you will be missed.
Agatha: Coven of Chaos begins production next week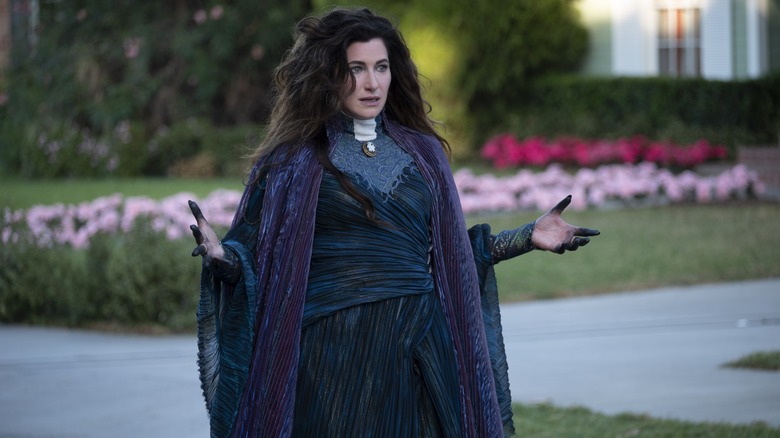 Marvel Studios
It looks like "Agatha: Coven of Chaos" is getting underway very soon. This is according to "WandaVision" star Emma Caulfield, who is returning to reprise her role in the upcoming spin-off. Speaking with Comicbook.com, Caulfield revealed that she's getting to work next week, meaning production is about to begin (if it hasn't already).
"The cast is so good. I start doing some stuff next week. I know a little bit, but I can't say anything. I can't tell you what to expect, because that would reveal something. I know little, just enough to keep me in the right zone. I think it's all going to be really fun. I haven't seen [Kathryn Hahn] yet. I really love her. She's just the best, effortlessly cool."
No word yet on a release date but the show is expected to debut sometime in 2023. Timed around Halloween, perhaps?
No, Zack Snyder is not coming back to DC
Unchecked rumors have been swirling about online ever since James Gunn and Peter Safran took over as the heads of DC Studios. A new era for DC is upon us, but new is almost certainly the keyword there. Despite some chatter, Zack Snyder, director of "Man of Steel" and "Justice League," has confirmed that he is not coming back to DC – at least not that he's aware of. He's currently filming "Rebel Moon" for Netflix and then will likely be moving on to "Planet of the Dead." So he's busy and we can put these rumors to bed.
Chris Evans misses Captain America now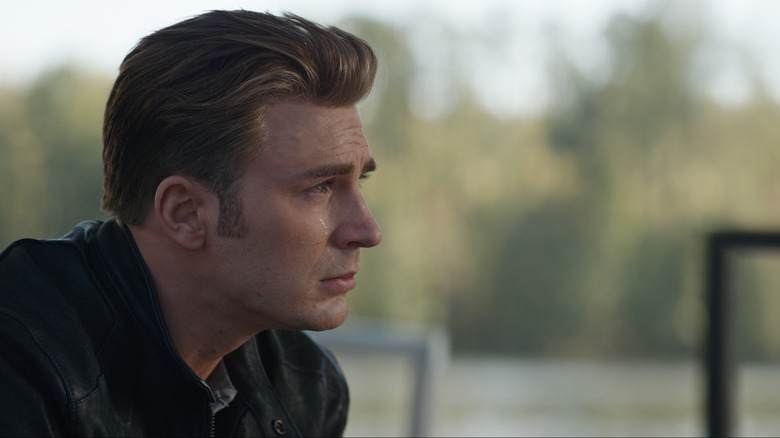 Marvel Studios
With "Avengers: Endgame," Chris Evans said goodbye to the role of Captain America in the MCU and, even though he is an old man now, Steve Rogers is technically alive. Be that as it may, there is no indication that Evans is coming back. But the Sexiest Man Alive recently spoke to People about his winning of the award this year and, during the conversation, revealed that he misses playing Cap.
"When the movies end, you're very happy to have a break but very quickly you miss it. I miss it now. But I'm very grateful, very happy to have been a part of them."
Despite missing Cap, it seems like Evans has made his peace with moving on from the MCU. So, don't expect to see him show up in "Captain America: New World Order" or anything like that.
Black Panther: Wakanda Forever TV spot reminds us the movie arrives tonight
Tonight is the night, Marvel fans. "Black Panther: Wakanda Forever" is finally arriving in theaters and, if the box office tracking is any indication, those theaters are going to be quite busy. But for those who have somehow forgotten, or for those who just want to see a bit more footage, Marvel has released the above TV spot announcing the film's arrival tonight. There's nothing spoiler-y in here but it does contain some choice bits of new footage. Check it out above.
Director Francis Lawrence updates on the status of Constantine 2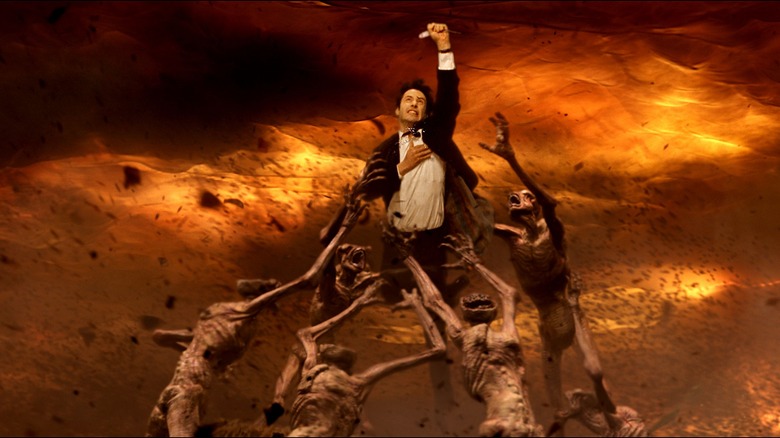 Warner Bros.
We got a big shock earlier this year when it was revealed that a "Constantine" sequel is happening at Warner Bros. with Keanu Reeves returning to the role. Now, director Francis Lawrence has provided a little update on things to Comicbook.com. Unfortunately, it sounds like things are still in the very early stages.
"We don't have a script, but Keanu, me, and Akiva [Goldsman] who all worked on the first one together have all been trying over the years to get another one going. t's been tricky because of the DC/Vertigo world and who owns the character and who has control over the characters, trying to get the right people to go forward. We've got that now and now we need the story. We'd all love to do it."
So, with a script still needing to be written, a good guess would be late 2024 at the earliest for this one, if not 2025. Don't hold your breath.
The massive LEGO Hulkbuster set is now in stock
Finally, the massive LEGO Hulkbuster set is now in stock for those who have some money burning a hole in their bank account. This is an absolutely massive set with over 4,000 pieces that is not necessarily meant for the young ones in your life. This is more of an "adult with disposable income" LEGO set. To that end, it retails for $549.99, which is pretty steep. Luckily, LEGO limits you to two sets so you can't really spend more than $1,100, which limits the damage a bit. Those who are interested can pick one up now at LEGO.com.