Superhero Bits: Captain America Is The Sexiest Man Alive, Jason Momoa's DC Dream & More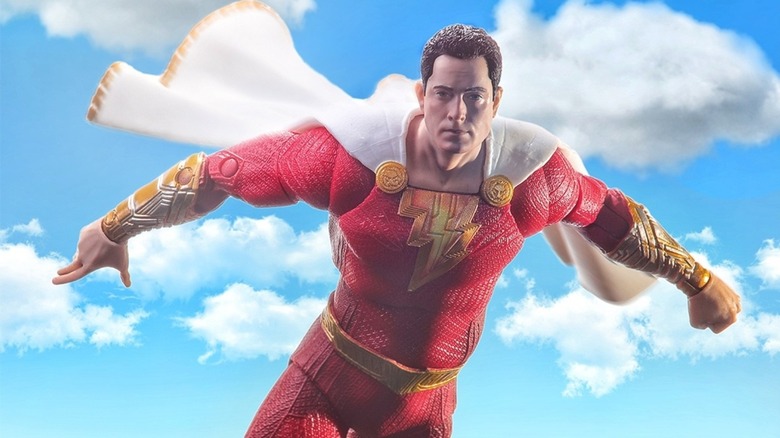 McFarlane Toys
(Superhero Bits is a collection of stories, updates, and videos about anything and everything inspired by the comics of Marvel, DC, and more. For comic book movies, TV shows, merchandise, events, and whatever catches our eye, this is the place to find anything that falls through the cracks.)
In this edition of Superhero Bits:
Jason Momoa has a secret, dream DC project.
The first reviews for "Black Panther: Wakanda Forever" are in.
"Blue Beetle" might have a big DC cameo.
Captain America is officially the sexiest of them all.
Check out this new Midnight Suns prequel short
"Marvel's Midnight Suns" is set to hit shelves in just a few weeks and a series of animated shorts serving as a prequel to the story have been making their way out into the world to help tee up the game. The second installment, titled "A New Sun Must Rise," is now out and can be viewed in its entirety above. Honestly, even for those who have no interest in the game, these shorts are pretty impressively animated and may well be worth your time. "Midnight Suns" arrives on December 2.
Agatha: Coven of Chaos ads SNL alum Sasheer Zamata to its cast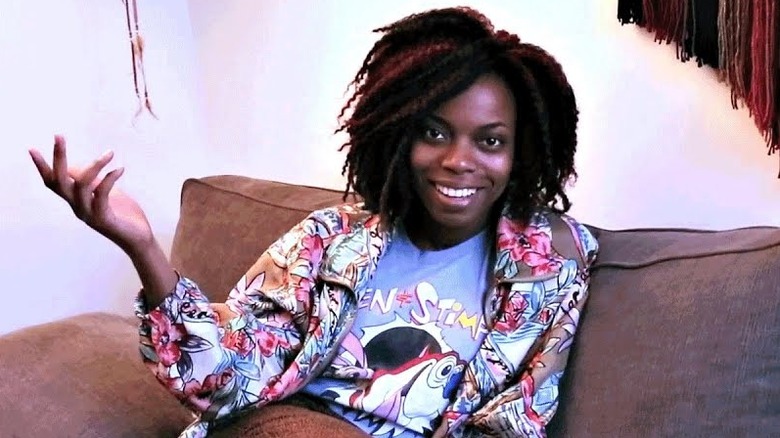 NBC
With the recent, intriguing addition of Aubrey Plaza to the cast of "Agatha: Coven of Chaos," it appears as though the "WandaVision" spin-off is truly coming together behind the scenes. As further evidence of that, Deadline brings news that "Saturday Night Live" star Sasheer Zamata has also boarded the show in a mystery role. Of note: Zamata is also set to voice a character in the animated "Moon Girl and Devil Dinosaur," so she's set to become a significant player in the Marvel universe.
Did George Lopez just let a huge Blue Beetle spoiler slip?
George Lopez talked a little bit about Blue Beetle on The Bryon Scott Podcast and he just said
"I think batman is in our movie"
.
He seems unsure about this himself btw so don't take this as a confirmation.pic.twitter.com/7xT1FCG6fM

— Blue Beetle Updates (@Bluebeetlenews) November 8, 2022
Very little is known about the "Blue Beetle" movie at the moment, though we did just get confirmation last week that it is still getting a theatrical release next year. One thing we do know is that George Lopez is part of the cast, and as we can see in the video above, he was talking a bit about the DC Comics adaptation. And wouldn't you know it? He suggests that Batman might (just might!) be in the movie. So, take that for what it's worth at the moment, but that would certainly add some value to the trailer if they can put the cape and cowl in there, even for a second. It sure as hell didn't hurt 2016's "Suicide Squad."
Eternals star Kumail Nanjiani has no idea if Kingo is coming back to the MCU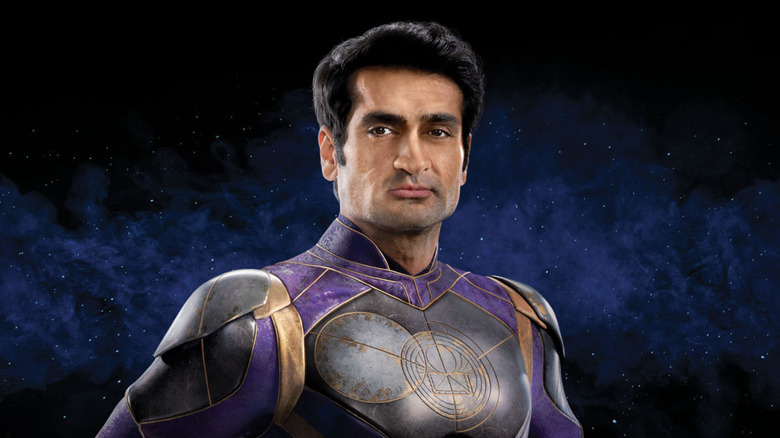 Marvel Studios
"Eternals" came out a year ago, and with some time, it may go down as the most divisive MCU movie ever. But one big question lingers: When and where are these characters going to show up again? In a recent interview with Collider, Kumail Nanjiani revealed he's completely in the dark in regards to his character Kingo and his possible return.
"I'm completely in the dark. I have no idea what's going on. Truly no idea what's going on. I genuinely don't know when or if Kingo is coming back to the MCU. I really have no idea. I'm just really excited about the direction they're going. The new people they've cast are really good. I just saw the new Black Panther movie, and I've never seen a blockbuster like that, that's so complicated and tragic, in so many different ways, but also really fun and funny and thrilling. So, I think they're really stretching and doing some great stuff right now. I'd love to come back and do stuff, but I genuinely have no idea."
One thing we know for sure is that Marvel has plans for the Eternals somewhere in the MCU, and at least some of these characters are going to return. Will Kingo's number be called? Time will tell.
Black Panther: Wakanda Forever debuts with heroic Rotten Tomatoes score
The first reviews are in for director Ryan Coogler's "Black Panther: Wakanda Forever" ahead of its release this weekend, and the early word is quite good. The film currently sits at an extremely positive 93% on Rotten Tomatoes. While that is subject to change, it seems very much like Coogler managed to pull off something incredibly tricky with the sequel. Our own Chris Evangelista says, "Whatever the flaws of 'Wakanda Forever,' its emotional heft is strong — and honest" in his review. The movie hits theaters on Friday.
Jason Momoa has a secret DC project, so what is it?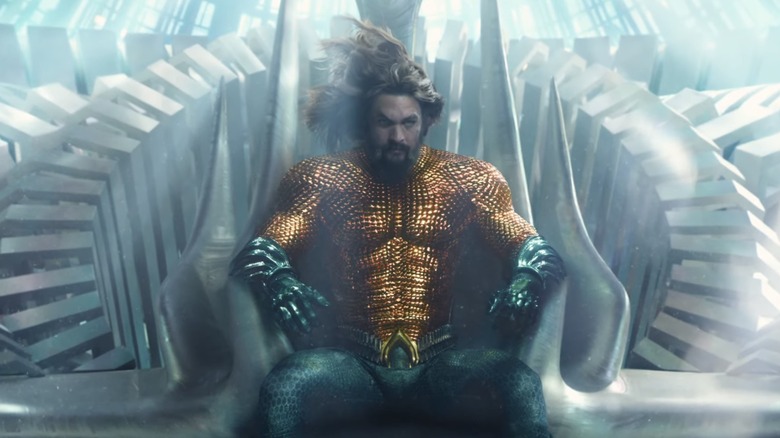 Warner Bros.
DC Studios — formerly DC Films — has been given new life as James Gunn and Peter Safran are now the co-heads of the studio. So, what does that mean for the future? Much remains mysterious, but Gunn recently teased their ambitious plans in vague terms. It appears as though Jason Momoa's Aquaman is part of those plans. The actor recently spoke with Entertainment Tonight, and addressed Gunn and Safran's hiring, hinting that he has a dream project coming to fruition.
"I think with Peter Safran and Mr. Gunn at the helm now of DC — very excited about that — there's a lot of cool things that are gonna be coming up, and one of my dreams come true will be happening under their watch. So, stay tuned."
It's downright impossible to speculate what this dream project might be, but that certainly is an intriguing statement. For now, we still have "Aquaman and the Lost Kingdom" to look forward to next year.
Chris Evans, the man behind Captain America, is the Sexiest Man Alive
People has spoken, and the magazine's Sexiest Man Alive for 2022 is none other than Chris Evans, who played Captain America for nearly a decade in the MCU. The man behind America's ass isn't currently starring in any Marvel movies following "Avengers: Endgame," but last we saw, Cap was still alive (just very old), so he's still technically part of the biggest superhero franchise around. And he'll always be Captain America to a great many of us. Now he gets to celebrate being super sexy. We salute you, good sir.
McFarlane Toys reveals new Shazam! Fury of the Gods figure
Lastly, it finally is starting to feel like "Shazam! Fury of the Gods" is actually going to arrive in theaters sooner rather than later after being held up for quite some time by the pandemic and ever-shifting release schedules. But with a March 2023 release date firmed up, we're starting to see some signs that the movie is coming. Case in point, McFarlane Toys has revealed a brand new figure based on Zachary Levi's returning hero in the film. While pre-order links aren't available yet, they should be soon. And, more to the point, it means Warner Bros. seems to be firm on this new date. No more moving, no more waiting.