Superhero Bits: Blue Beetle Confirmed For Theatrical Release, The Making Of She-Hulk & More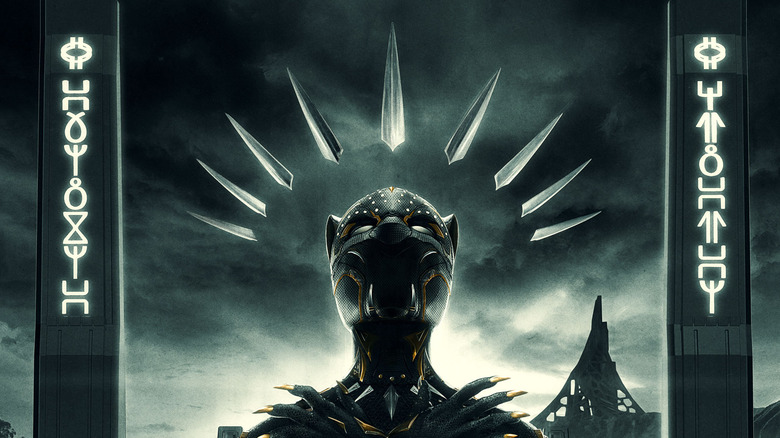 Marvel Studios
(Superhero Bits is a collection of stories, updates, and videos about anything and everything inspired by the comics of Marvel, DC, and more. For comic book movies, TV shows, merchandise, events, and whatever catches our eye, this is the place to find anything that falls through the cracks.)
In this edition of Superhero Bits:
See how "She-Hulk: Attorney at Law" was made.
Henry Cavill weighs in on James Gunn taking over at DC Studios.
A stunning new "Black Panther: Wakanda Forever" poster.
"Blue Beetle" is not being scrapped by Warner Bros. Discovery.
Free Comic Book Day 2023 titles revealed by Marvel
Marvel didn't waste much time in revealing what fans can look forward to when Free Comic Book Day rolls around in May 2023. The publisher has shared the first wave of titles that can be picked up next year, including "Avengers/X-Men," "Spider-Man/Venom," "Marvel's Voices," and "Spidey & Friends." This list is not final but it does give a sense of what to expect, and it's a pretty healthy list to start. You can get full details on the announcement by clicking here.
Stargirl season 3 The Killer promo
Here is the official synopsis for the tenth episode of the third season of "Stargirl" on The CW:
Courtney (Brec Bassinger) and the team regroup after a dramatic confrontation leaves battle lines clearly drawn. A terrifying discovery made by Mike (Trae Romano) and Jakeem (Alkoya Brunson) forces Pat (Luke Wilson) and Sylvester (Joel McHale) to go on high alert. Finally, Paula (Joy Osmanski) and Larry (Neil Hopkins) take matters into their own hands to make things right.
Andi Armaganian directed the episode, which was written by James Dale Robinson and Taylor Streitz. You can watch the promo above.
Kit Harington doesn't know what the future holds for his Eternals character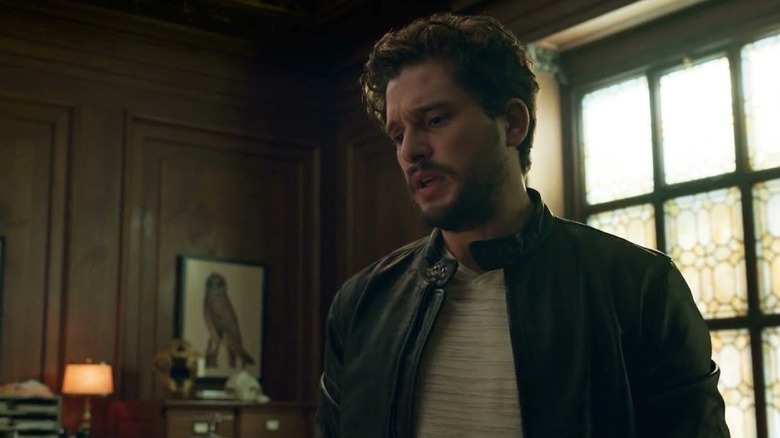 Marvel Studios
Kit Harington made his MCU debut in "Eternals" last year as Dane Whitman, aka the man who becomes the Black Knight. So, when are we going to see him become the Black Knight? In a recent interview with The Hollywood Reporter, the former "Game of Thrones" star revealed he has no idea on that front.
"I wasn't that interested in rocking up in a Marvel movie just to play someone's boyfriend. I knew of some future possibilities, so that's always been part of the conversation. But like with anything, you don't really know. You sort of do your research on what character it could be, and you go, 'Oh, that looks quite fun.' But it's up to them whether they want to bring that person into their plans. I don't know at this stage. I have no idea what their plans are."
So it sounds like Harington took a calculated risk in playing Dane, knowing what the future could hold, but also knowing that wasn't guaranteed. The good news is, we do know that the Eternals will return at some point.
You (yes, you!) could win a free copy of Marvel's Midnight Suns
"Marvel's Midnight Suns" is set to hit shelves on December 2 and those who are interested in playing it now have the chance to win a free copy. As noted in the above post on Twitter, liking and retweeting the post will automatically enter people into a drawing to win the game. Simple as that.
Henry Cavill is looking forward to meeting with James Gunn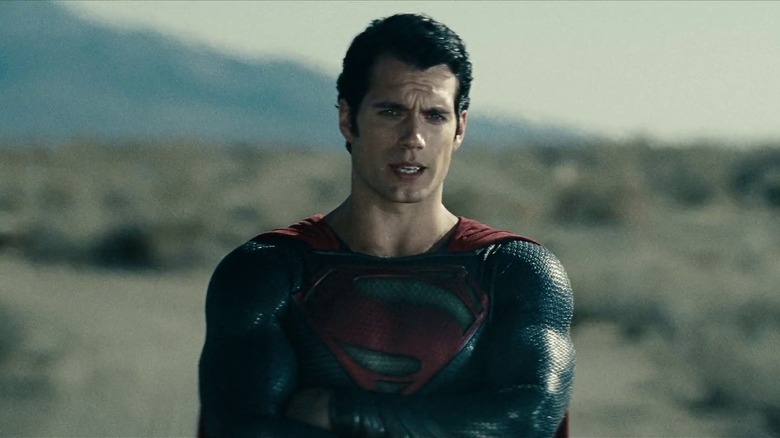 Warner Bros.
James Gunn is the new co-head of DC Studios alongside Peter Safran as of just a couple of days ago. That coincides with the recent confirmation that Henry Cavill is coming back as Superman. So, how is Cavill feeling about it? He recently spoke with IGN and said that he's eager to sit down and have a nice, long chat with Gunn about the future.
"I have not met James yet. I'm looking very forward to meeting him. He's clearly a very, very talented man, and I cannot wait to sit down and have long, long conversations with him. I'm very excited about him being there and very excited about any future opportunities we can work together."
This all sounds good and positive. As for what the future holds? Very likely, a "Man of Steel" sequel, but we'll see what Gunn and Cavill can come up with.
Here's what Skaar could have looked like in She-Hulk
One of the biggest of big reveals in "She-Hulk: Attorney at Law" came at the very end of the show when Hulk revealed he has a son, Skaar. Much has been made of the character's appearance, including his pretty questionable hairline. But the above concept art from Constantine Sekeris reveals an alternate look at what could have been. 
This certainly would have been a radically different take. Would it have been for the better? That's for the individual to decide.
Blue Beetle won't be canceled like Batgirl, getting theatrical release in 2023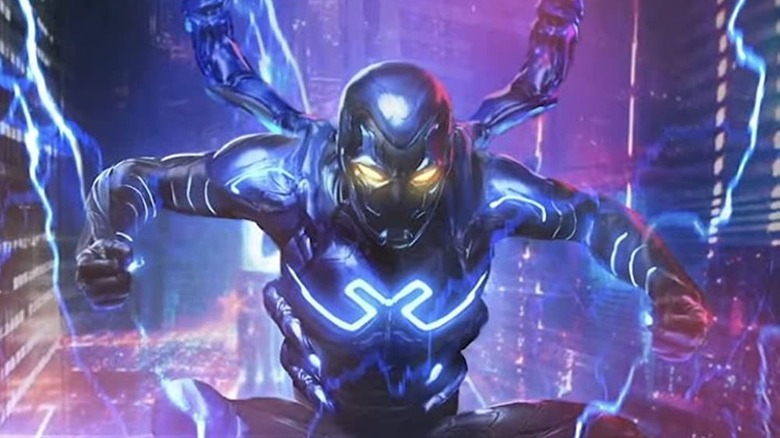 Warner Bros.
There was some serious concern amongst DC fans regarding the "Blue Beetle" movie once "Batgirl" was canceled earlier this year. Well, on the most recent Warner Bros. Discovery earnings call, CEO David Zaslav firmly confirmed that the movie is still coming and will be getting a theatrical release in 2023. During the call, Zaslav was highlighting the theatrical slate for next year, finishing with, "And 'Blue Beetle,' DC's first superhero movie starring a Latino character." 
So there we have it! Directed by Angel Manuel Soto, the film is currently set to arrive on August 18, 2023.
Assembled: The Making of She-Hulk: Attorney at Law is now on Disney+
"She-Hulk: Attorney at Law" season 1 may be over and done with but those who enjoyed the series now have something new to watch on Disney+. "Assembled: The Making of She-Hulk: Attorney at Law" is now streaming and provides a behind-the-scenes look at how Jennifer Walters was brought into the Marvel Cinematic Universe. This is, essentially, like a glorified Blu-ray featurette that is being used to bolster Disney+, but that's by no means a bad thing. 
You can check out the trailer for the special above.
Check out this amazing new Black Panther: Wakanda Forever poster
Lastly, Marvel has released a brand new poster for "Black Panther: Wakanda Forever" just ahead of the film's release next week. 
So often, superhero movie posters can be a bit underwhelming. In this case, Matt Ferguson delivered something truly stunning, with the new Black Panther looming large in the background, and Namor front and center. It's one heck of an image. More of this in the future from posters, please.