Superhero Bits: Kevin Feige On James Gunn's DC Job, Fresh Black Panther Wakanda Forever Footage & More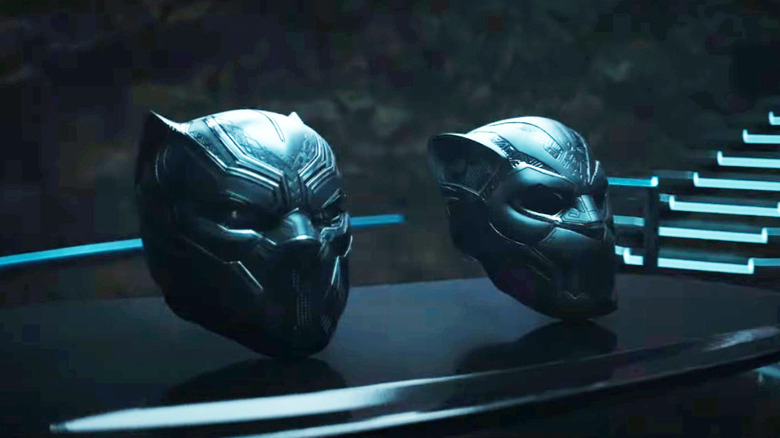 Marvel Studios
(Superhero Bits is a collection of stories, updates, and videos about anything and everything inspired by the comics of Marvel, DC, and more. For comic book movies, TV shows, merchandise, events, and whatever catches our eye, this is the place to find anything that falls through the cracks.)
In this edition of Superhero Bits:
A jam-packed new "Black Panther: Wakanda Forever" spot.
Marvel's Kevin Feige reacts to James Gunn heading up DC.
Henry Cavill talks about returning as Superman.
"Gotham Knights" is basically "Teenage Mutant Ninja Turtles."
Stargirl season 3 The Monsters promo
Here is the official promo for the ninth episode of the third season of "Stargirl" on The CW:
After a recent experience renews Courtney's (Brec Bassinger) confidence, she sets out to make amends with those around her. Jakeem (Alkoya Brunson) puts his foot down after Mike (Trae Romano) shares his latest plan. Finally, Beth (Anjelika Washington) makes a major discovery that leads to a terrifying battle no one saw coming.
Andi Armaganian directed the episode, which was written by Geoff Johns.
Wait, is Gotham Knights just Teenage Mutant Ninja Turtles?
The "Gotham Knights" video finally came out last week and the game, briefly speaking, centers on Nightwing, Batgirl, Red Hood, and Robin attempting to protect Gotham City in the wake of Batman's death. Well, as IGN points out pretty impressively in the above video, the story at the core of the game mirrors another pretty famous comic book property in the form of "Teenage Mutant Ninja Turtles." It may sound a little silly on the surface but the logic laid out in the video is actually pretty tough to argue against.
Be on the lookout for these Spider-Man: Across the Spider-Verse shoes next year
As noted by the above tweet, Nike has collaborated with Marvel on a pair of Air Jordans inspired by next year's much-anticipated "Spider-Man: Across the Spider-Verse (Part One)." The shoes are set to drop in the summer, timed around the movie's current release date. While no pre-order info or anything along those lines is available yet, the shoes are said to retail for $200. So set aside some dough now, sneakerheads.
Watch Henry Cavill talk at length about returning as Superman
Henry Cavill recently made it officially official that he is returning as Superman in the DC Universe, most likely for a "Man of Steel" sequel. The actor sat down with Josh Horowitz for a lengthy conversation in advance of the release of "Enola Holmes 2" and, as one might expect, Superman was a pretty major topic of discussion. Amongst many other things, "Batman v Superman: Dawn of Justice" director Zack Snyder made an appearance (virtually) to congratulate Cavill on returning. You can check out the full interview for yourself above.
What If...? star Lake Bell confirms she's in Black Panther: Wakanda Forever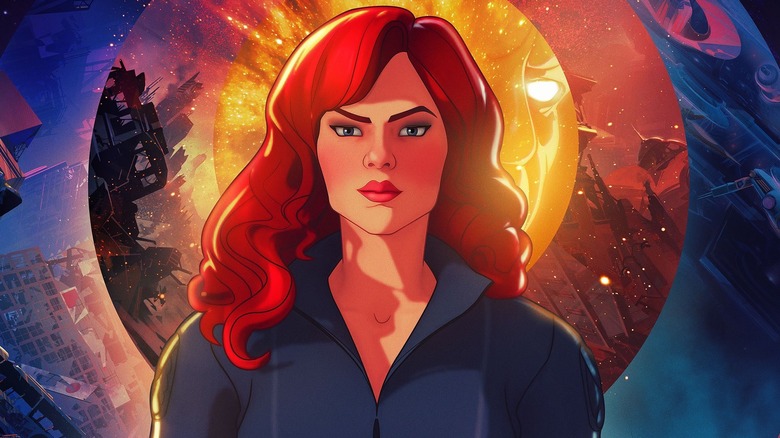 Marvel Studios
Wel, well, well! Lake Bell, who voices Black Widow in the "What If...?" animated series, has confirmed directly to Marvel that she is in "Black Panther: Wakanda Forever." The actress made the reveal on the red carpet for the film's premiere. While she couldn't say who she is playing, Bell explained, "All I'm saying is I am brief but with great energy and fervor, and I couldn't be more excited to be part of the movie." Speaking further, Bell explained her appreciation for being part of the MCU.
"I feel super honored to be a part of the Marvel Universe. I play Black Widow in the animated series What If...? so this is an extension of my loyalty I suppose. But truly, it's really fun to exist within a total fantastical universe that feels like a respite from the reality we deal with on a daily basis. It's extraordinary and it's full of wonder, and it continues to excite audiences. That for me is super cool."
So, who is Bell playing? Place your bets but we'll find out when the film hits theaters on November 11.
Charlie Cox is doing martial arts training for Daredevil: Born Again
We still have a long wait until Charlie Cox returns as Matt Murdock for an extended period of time in the "Daredevil: Born Again" series for Disney+. But the man is wasting no time getting into superhero shape. Chris Fields, owner and founder of Team KF Martial Arts, recently shared the above post on Instagram revealing that Cox is training with him to get ready for the show. What's more, despite some hesitation from Fields initially, Cox showed that he is taking this very seriously.
"After meeting Charlie, I quickly realised he wanted to train exactly like a fighter. He returned to the gym after each tough session I put him through and I was blown away by his work ethic and willingness to learn – the same characteristics needed to be an elite fighter. He fit in straight away with the team and his improvement from day one to now has been insane to see. I'm really excited to see some of this come through on the show."
"Daredevil: Born Again" is expected to arrive sometime in 2024.
Here's what Marvel's Kevin Feige thinks about James Gunn's new DC job
The biggest geek news of the week (if not the year) so far is that James Gunn is now the co-head of DC Studios (which has now taken the place of DC Films) alongside producer Peter Safran. Gunn, rather famously, has made the "Guardians of the Galaxy" movies with Marvel. So, what does Marvel Studios head Kevin Feige think of all of this? Deadline caught up with him on the "Wakanda Forever" red carpet and it's two-fold. Primarily, he seems excited for Gunn, though he's also making it clear that the filmmaker still has some Marvel left in him as he finishes "Guardians of the Galaxy Vol. 3" ahead of its May 2023 release date. Most importantly? There seems to be no bad blood here.
This Black Panther: Wakanda Forever spot is loaded with new footage
Lastly, Marvel Studios has revealed another new minute-long spot for "Black Panther: Wakanda Forever" following the movie's world premiere. Unlike recent 30-second TV spots though, this is absolutely loaded down with new footage. We get more Ironheart, lots more Namor, and some pretty action-heavy shots of the new Black Panther. It's just a taste of what's to come and, if the early buzz coming out of the premiere is to be believed, director Ryan Coogler has delivered the goods under difficult circumstances. Check out the spot for yourself above.