Nasim Pedrad's Chad Saved From Cancellation By Roku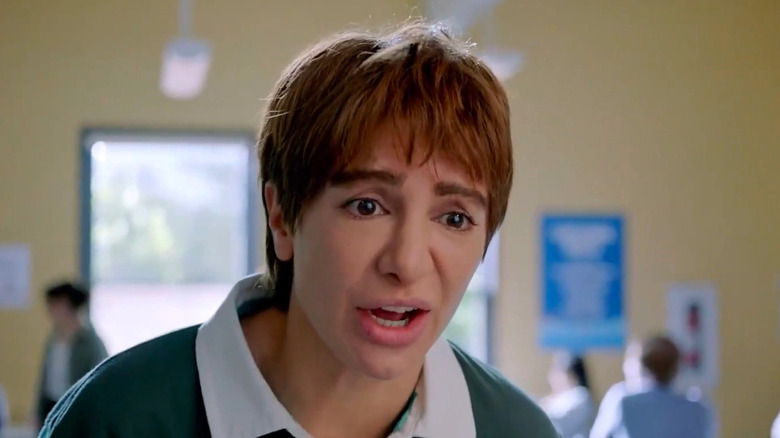 TBS
Television fans were shocked earlier this year when "Saturday Night Live" alum Nasim Pedrad's "Chad" was canceled by TBS mere hours before the second season was about to premiere. This wasn't an instance where an episode or two were finished and the team was in the process of shooting the rest of the season, either. Season 2 of "Chad" was signed, sealed, and delivered, only to have their plug pulled just before airtime. A few months later, HBO Max quietly dropped the series' first season from their streaming platform, effectively yeeting "Chad" into the digital void, only to remain a distant memory. The cancellation seemed to be collateral damage in the wake of the Warner Bros. Discovery merger, which inspired some pretty drastic changes for both TBS and sibling cable channel TNT.
Fortunately, a savior has appeared, as Variety reports the Roku Channel will become the new home for "Chad" season 2. The streamer has also snagged the non-exclusive rights to stream the show's first season, so audiences who missed "Chad" the first time around can have a chance to see what they were missing. "Chad" follows a Persian-American teenage boy (played by Pedrad, a 40-year-old woman) through high school as he tries to fit in socially, figure out how to deal with his mother's dating life, and navigate his cultural identity. In addition to Pedrad, "Chad" also featured Jake Ryan, Paul Chahidi, Saba Homayoon, Ella Mika, Alexa Loo, Thomas Barbusca, and Sara Malal Rowe.
A huge win all around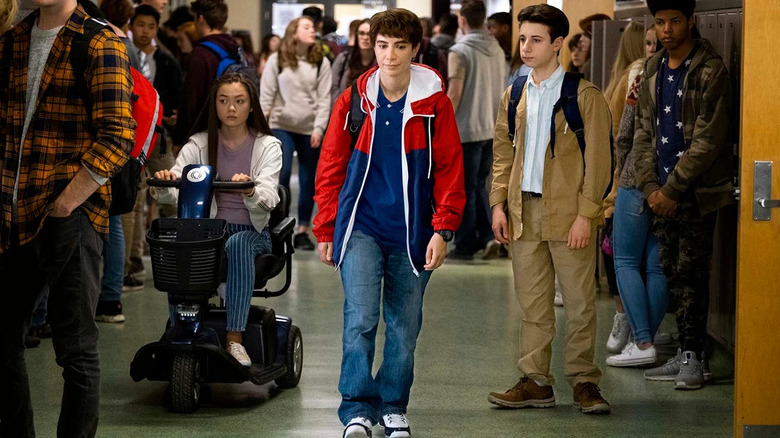 TBS
"On behalf of myself and the incredible team that put such hard work and passion into creating 'Chad,' I'm thrilled to share that the second season of this story will be told on its new home, the Roku Channel," Pedrad said in a press release. "So much of my heart is infused in this show." Pedrad also noted that she feels "conflicted celebrating anything right now as the people of my homeland are in the midst of a revolution against an oppressive regime," but that she's "grateful to have a platform where I can talk about it."
Pedrad's goal with "Chad" was always to amplify the voices of Iranian people, noting "I'm especially grateful to be promoting a show that portrays an Iranian-American family from a place of humor, humanity, and empathy — something I had longed for growing up." The Roku Channel has been making pretty big moves as of late, like striking a deal with Lionsgate and slowly grabbing the Quibi catalog.
"'Chad' is a story years in the making that deserved to be told," said Colin Davis, head of scripted originals at Roku. "We're thrilled to be partnering closely with Nasim and her team to bring the next chapter of this exceptional series both to existing fans, as well as sharing it for the first time with new audiences, on the Roku Channel." There's no announced release date for season 2 of "Chad" but this is a huge win for both the Roku Channel and fans of coming-of-age stories played by adults.